A well-manicured set of nails is an excellent way to convey who you are as a person while also boosting your self-confidence. Do you know the global nail salon market size is expected to reach $12.05 billion in 2023? But why spend so much on nails? The good news is that you don't need to spend a fortune to have sophisticated nails on your hands. If you are creative and have some skills in doing things yourself, you can give yourself nails that are beautiful and on trend without spending an arm and a leg to do so.
In this article, we will provide you with some low-cost pointers and suggestions that will assist you in becoming an expert in the art of bold and beautiful nail designs. This blog post is going to give you the tools you need to take charge of your nail care routine and express your unique personal style through elegant do-it-yourself nail art, regardless of how much experience or skill you have.
Nail Care For Elegant Nails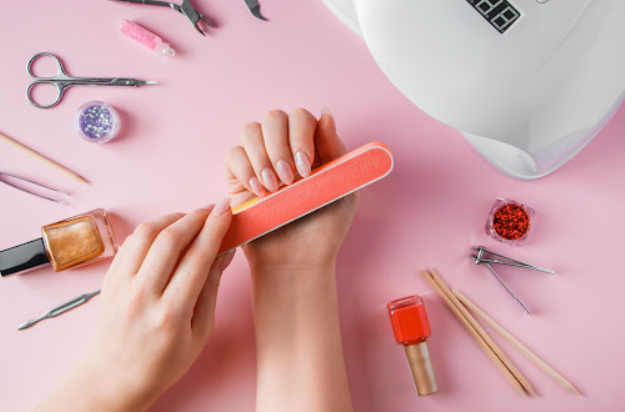 A beautiful manicure begins with proper nail care to get elegant nails. Here are some low-cost nail care tips:
To keep your nails clean and hydrated, use a gentle nail brush and a nourishing cuticle oil or cream regularly.
Trim and shape your nails to the desired length with a nail file. Choose a silhouette that fits your preferences and lifestyle.
To protect your nails, apply a base coat before applying nail polish.
Avoid using your nails as tools for opening cans or scratching surfaces to avoid breakage and damage.
Hydration of the cuticle is necessary for healthy nail growth. Apply cuticle oil or nourishing hand cream daily to prevent dryness and keep your hands hydrated. Gently push back the cuticles with a cuticle pusher to create a clean nail bed.
Remember dehydrated and dirty nails can cause various nail diseases. Always clean your nails.
Budget-Friendly Nail Polishes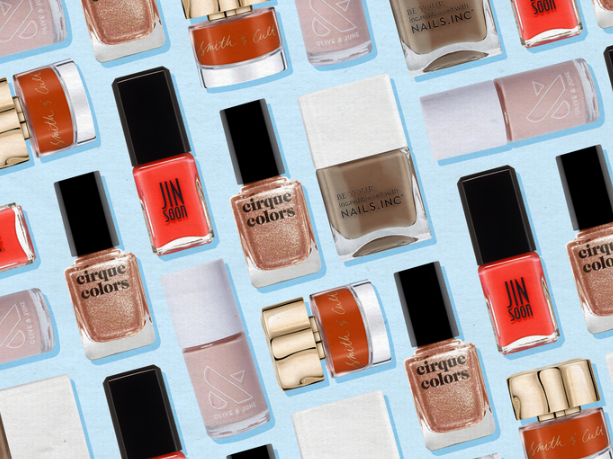 Despite the high cost of nail polishes, there are ways to save money without sacrificing style.
Soft pastel colors and neutrals, such as light pink, beige, and light gray, are ideal for an elegant and minimalist look. They are also tolerant of application errors.
Nail Polish in Neutral Shade Neutral nail polishes is versatile and timeless. They go well with any outfit and are forgiving of minor flaws or chips.
Classic red nail polish adds sophistication and glam to any outfit. Look for formulas that are long-lasting and require fewer touch-ups.
ALSO READ: Essential Nail Polish Colors That Fit For My Stylish Look
DIY Elegant Nails Design On Budget
Following are some best and most affordable DIY elegant nails:
French Tips Nail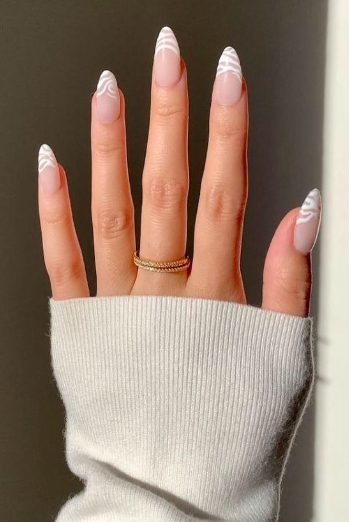 A French manicure will give you an elegant and classic appearance. Create a straight line across the tip of your nails using a rubber band or tape, and then paint them white or bare. To achieve a glossy appearance, apply a clear topcoat.
Nude Nails
If you want an effortlessly chic look, choose a shade of makeup that is beige or light pink and complements your skin tone.
Negative Space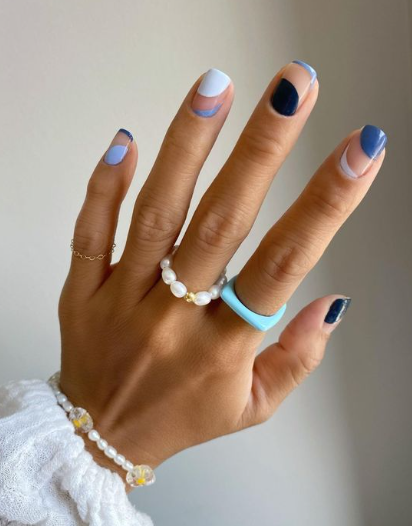 Embrace the idea of negative space by painting only part of your nails or by using tape to create cutouts in the shape of geometric patterns. Accents of glitter or metallic finish can lend an air of refined sophistication.
Accent Nails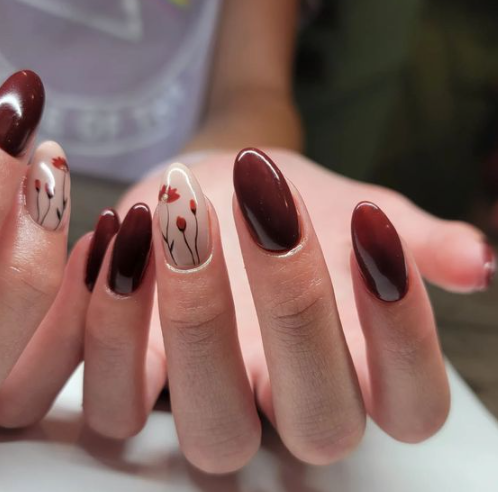 Use a contrasting design or color to highlight one or two nails. For example, paint all of your nails a neutral color and then add a glitter accent nail or a small floral design with a toothpick or a thin brush.
Ombre Nails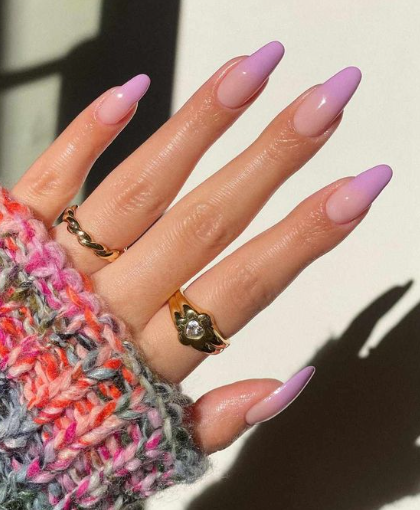 Achieving a beautiful ombré effect on your nails is easier than you might think to get elegant nails. Apply two or three different shades from the same color family to a makeup sponge. Apply the sponge to your nails, gradually blending the colors. Apply a top coat to create a gradient effect that is seamless.
Art with Nail Stickers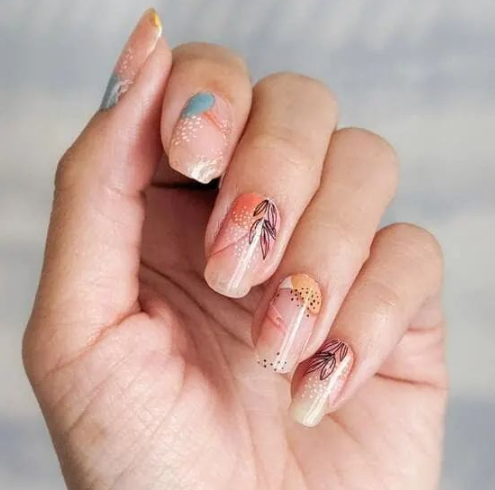 Invest in inexpensive nail stickers and decals to elevate your nail art immediately. They are available in a variety of designs and patterns, enabling you to easily create intricate and professional-looking designs.
Budget-Friendly Nail Art Tools
Elegant nail designs can be made at home without the need for costly professional equipment. You can substitute common household items for this. Here are some DIY nail art tools: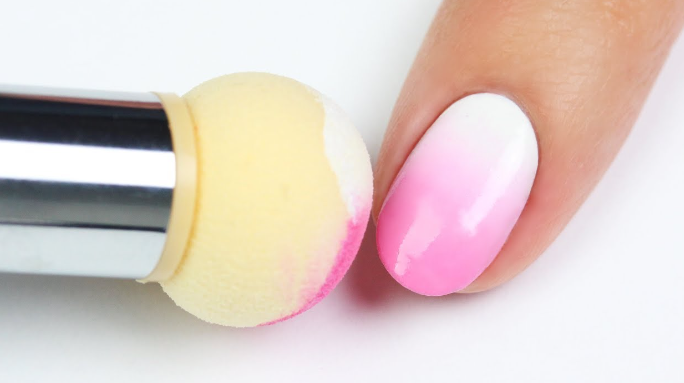 Cut a small piece of makeup sponge to create a gradient or ombre effect on your nails.
To make precise dots, swirls, and other intricate nail designs, use toothpicks.
Scotch Tape/Stripping Tape: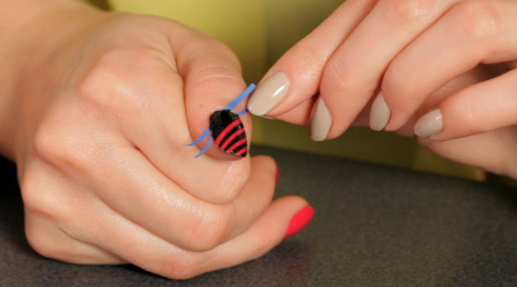 To create straight, clean lines and geometric patterns, use Scotch tape and nail striping tape as guides.
UP NEXT: 5 Hailey Bieber Nail Styles You Can Easily Do At Home
Conclusion
Elegant nail care does not have to be a costly endeavor. Using the proper DIY techniques, you can create stunning nail designs on a budget. In this blog post, we've examined a variety of budget-friendly nail care techniques. Remember to have fun and embrace your inner nail artist. With these tips and tricks, you'll be able to achieve gorgeous nails that reflect your style from the comfort of your own home. Prepare to confidently display your nail art on a budget!