Fragrances are little secret keepers as they add more to a moment, occasion, or memory. People share a strong emotion and attraction towards perfumes for their enchanting feel. Whether you slip into a scent for its pleasing and romantic aroma, or you are looking to stir up any nostalgic memory from childhood, Alexandria can be the best partner.
Owned by an Egyptian perfumer, Hany Hafez, Alexandria Fragrances, is a leading brand of scents and perfume oils. It is highly recognized throughout the USA for its stunning collection. Hafez, being a cognoscenti, works his best to provide perfumes that are affordable and memorable.
Top Alexandria Fragrances Under $50
To entice individuals who share their taste in perfumes, the brand owner specially provides Alexandria Fragrances under $50. Below, we have mentioned the best-selling fragrance options for you.
Pure Bliss Inspired By Pure Bliss
Pure Bliss is a weather-friendly perfume by Alexandria Fragrances. It is the perfect blend of classic aromas and modern methods. Hafez created this timeless combo of Arabian Taiff Rose and Eccentric Oud to satisfy perfume lovers. Wearing this scent lets you leave a promising trail wherever you go.
What's more to this perfume is the appealing Greek incense and the mesmerizing touch of saffron. Making each of your outfits more exotic, Pure Bliss brings the best of fragrances. Is available in three different sizes that vary as per their price range.
Sunny Desert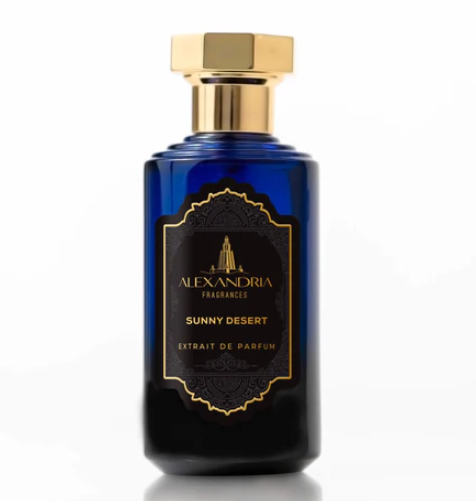 Just like its promising name, Sunny Desert is an outdoor-friendly perfume by Alexandria Fragrances. Adding more to your adventures, the scent contains a promising blend of Calabrian bergamot, earthy yerba mate, and sweet green lemongrass. The inclusion of natural ingredients makes it a signature scent for everyone.
Indeed, the perfume brings a feeling of dessert with every spritz. Its green odor from the cactus garden helps it to compete with other blends in your collection. Carry it in your backpack or wherever you go and keep smelling fresh and attractive all day.
Stronger Than You Absolutely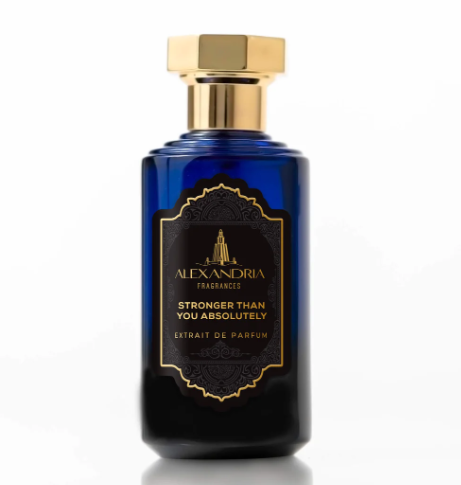 Investing in Stronger Than You Absolutely is a promise to make you feel excited, outstanding, and on top of the world. This powerful perfume shares a seductive blend of smoky odors and powdery scents. Looking for a perfume that surely turns your head? Spritz a bit of this blend to find what you need.
This fragrance shares a balanced combination of red berries, orange blossoms, and satisfying vanilla. Adding to its irresistible and addictive base is the fine combo of cedar wood and musk. Consider it one of the most versatile combinations to wear on every occasion.
Brasilia 13zz01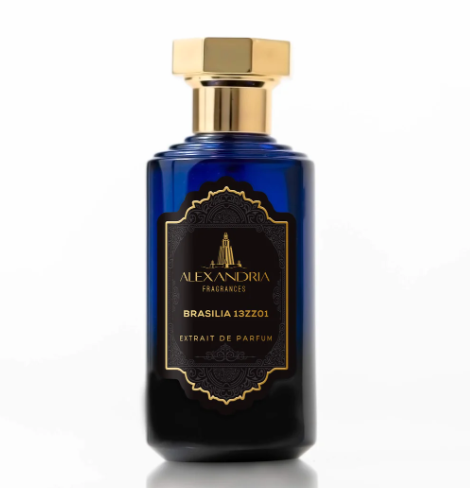 Now on our list is the perfume that promises royalty to every wearer. It is one of the strongest perfumes by Alexandria Fragrances under $50 with an impression that lasts for a lifetime. The perfume contains a unique and promising blend of pineapple and apple. Adding more to it is the appealing touch of birch.
The unbeatable and smoky scent of Brasilia 13zz01 makes it a perfect crime partner for your date. Being a unisex perfume, it owns a large fan following. Also, its delicious touch and intoxicating aroma add charm to your personality.
Mr. Roboto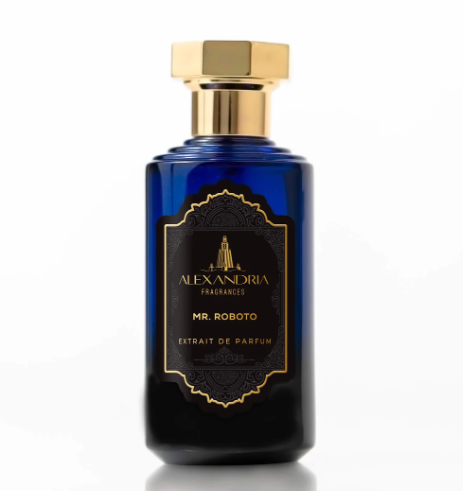 Surely as the name promises, Mr. Roboto is the finest men's perfume by Alexandria Fragrances. Hunks looking to please their ladies can always invest in this perfume for a night out. Executing masculinity and sex appeal, it is made with a blend of smoky notes, crisp green apple, irresistible vanilla, and green vetiver.
Mr. Roboto promises to captivate every diva's attention with its touch of triple lavender, Amalfi lemon, and fresh lemon zest. Unlike other fragrances, it includes a long-lasting formula and an appealing aroma. Its top, middle, and bottom sway lavender throughout a man's personality.
Oasis Water Inspired By Byredo Gypsy Water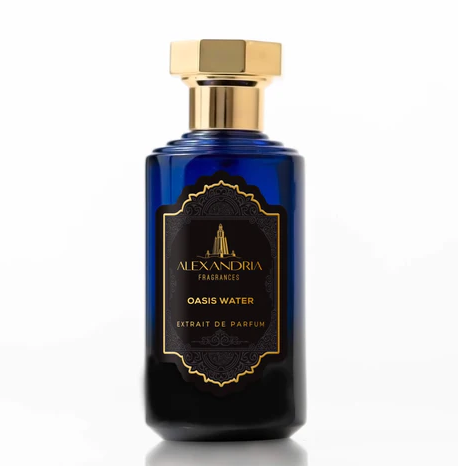 Our next pick is the elegant, complex, and unique blend of Oasis Water. What's promising about this scent is it easy to wear an aroma. You can feel free to spritz it for a fresh and intriguing feel. Hafez added to it an everlasting touch of sandalwood, incense, wood, and amber.
Also available in 55ml, 60ml, and 100ml, Oasis Water outstands other perfumes in the market. Its complex scent is adored by individuals due to the exciting feel it brings with every wear. Feel free to make it a fragrance staple in your latest collection.
Final Words
Alexandria Fragrances is highly recognized throughout the industry for its amazing blends of different ingredients. The fragrance entrepreneur, Hany Hafez, has been mixing the finest oils and natural aromas. People are fond of his inclusions of lavender, sandalwood, amber, vanilla, vetiver, and a lot more. The brand has one of the best collections of fragrances available for under $50 and more.