Changing one's hair color adds an intriguing layer to one's personality. As we get closer to summer 2023, many fashion aficionados are excited to try out new hair color and haircut trends. Seeking a pleasing shape for one's personality and style may be a thrilling journey of self-expression.
Dynamic hair colors ranging from fiery pinks to sun-soaked blondes are swiftly gaining popularity and promise a hot style-filled summer. Your hair color not only defines your individuality, but it also serves as an instant style enhancer, ready to liven up any summer clothing.
Here's a look at some of the most interesting hair color ideas for 2023.
Best Hair Color Trends For 2023
Here are some of the best Hair Color Trends for 2023. There are so many coloring rands available in the market, like Garnier, Revlon, Arctic Fox, and so on. You can use them to get a glamorous look.
Sun-Kissed Balayage
The sun-kissed balayage trend involves a natural beachy look that looks as if you've spent ample time basking in the sun. This coloring technique involves lighter color being painted onto the hair in such a way that it creates a seamless, natural-looking transition.
Sun-kissed balayage works suitably well on medium to long hair lengths and caters to a spectrum of base colors, which allows it to flatter a multitude of skin tones. To maintain the vibrancy of the color and prevent dryness, it's advisable to use color-safe shampoo and conditioner, along with regular nourishing hair treatments.
Pastel Dream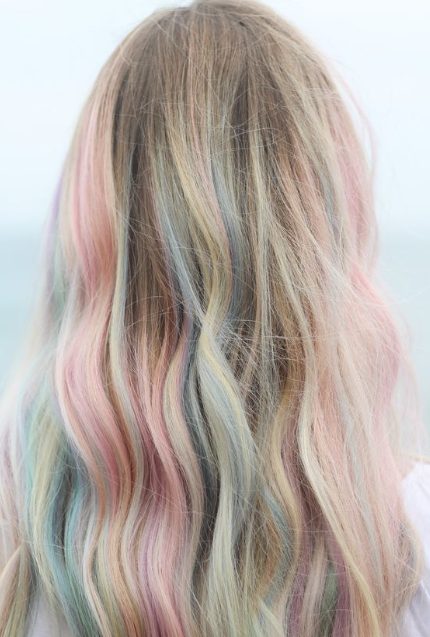 Pastel Dream, a key trend for summer 2023, offers a wide range of shades, from the softest lavender to the prettiest peach and the most tranquil mint green. This trend reflects a soft and ethereal aesthetic that adds a pinch of whimsy to your typical summer look.
These light, delicate shades require careful hair lightening for optimal color payoff, which inherently can cause damage. So, deep conditioning treatments and heat protectants become essential. Lower hair-washing frequency and cold washes can also help maintain soft pastel hues.
Fiery Copper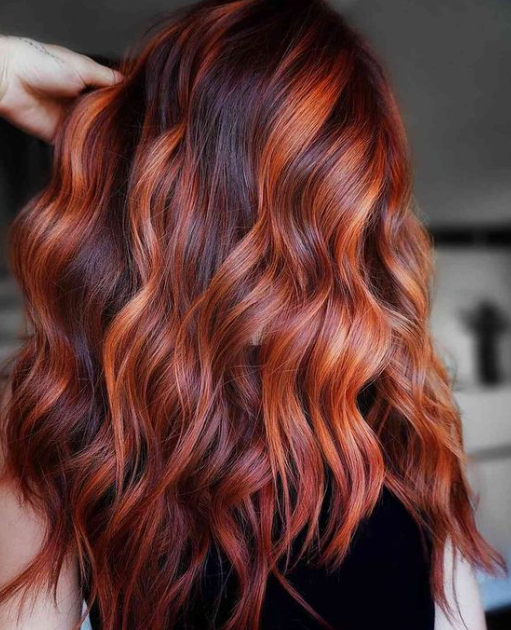 Fiery copper is expected to be one of the hottest shade trends this summer, blending the boldness of red with the liveliness of orange and the charm of pink undertones. From dark auburn to shiny penny, these variations of radiant copper can complement diverse skin tones, giving a vibrant and energetic look to your persona.
To amplify the fiery impact, try incorporating highlights or lowlights, adding dimension and depth to your hair. Keep the coppery hue vibrant with color-enhancing products and regular glossing treatments.
Ocean Blue Ombre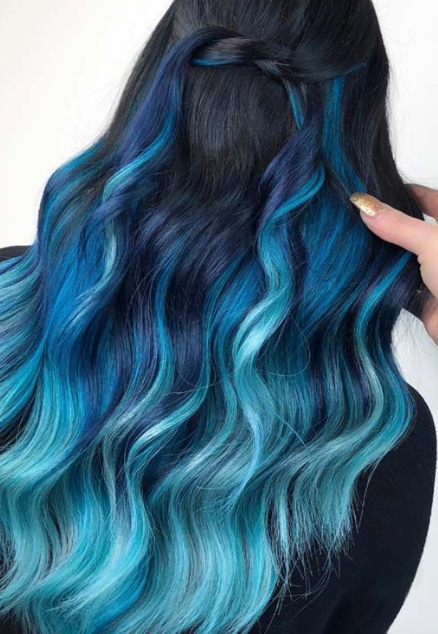 Made famous by celebrities and influencers, the Ocean Blue Ombré presents a palette varying from dark navy roots to light turquoise ends, depicting a serene oceanic inspiration. These blues create an artistic and fresh transformation that perfectly suits the summer.
However, this trend requires a good level of hair lightening and hence, needs a solid hair care regimen. Using color-protectant, sulfate-free hair care products and minimizing heat styling can help retain the color vibrancy.
Golden Blonde Bombshell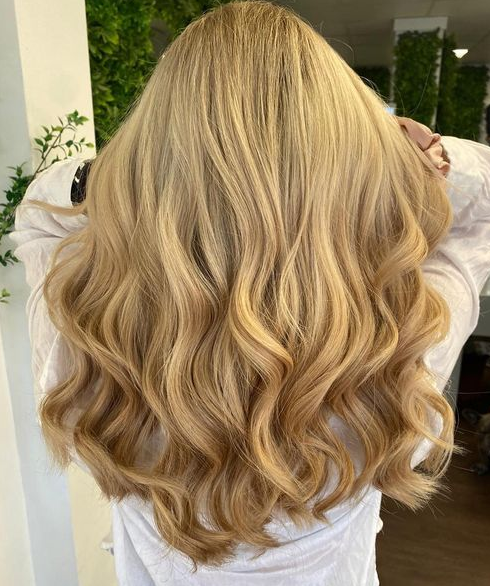 The Golden Blonde Bombshell trend brings warmth and radiance that resonates perfectly with the sunny summer season. This hair color has a spectrum of shades, from honey to champagne, each well-suited to different skin undertones.
However, finding the right shade of golden blonde for your skin tone is key for a natural and dazzling look. This color can make hair prone to dryness, so deep conditioning treatments and UV-protectant sprays should be a part of your hair care routine.
Rainbow Strands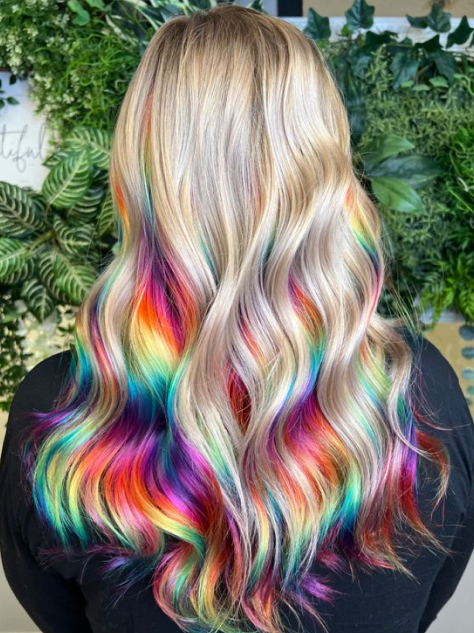 Rainbow Strands are for those who wish to wear their love for colors on their hair. This trend offers a unique palette that is fun and playful, combining multiple colors in a way that stands out in any crowd.
Since the trend involves several colors, it can be executed differently on each hair length, from rainbow bangs on short hair to unicorn braids on longer lengths. Use color-safe, sulfate-free shampoos and conditioners to prolong the radiance of the rainbow hues.
Smoky Lilac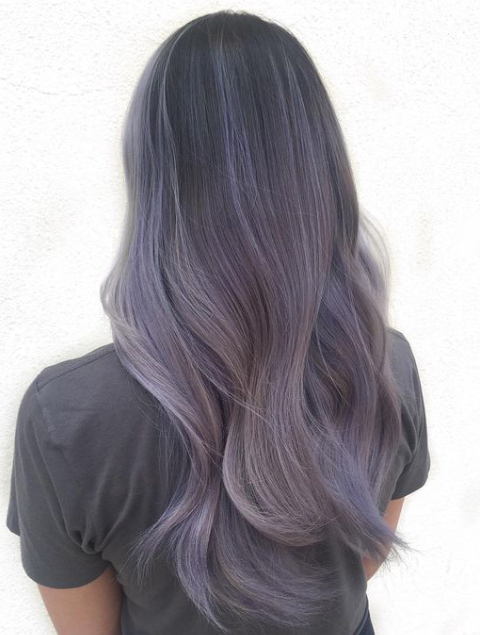 The Smoky Lilac trend essentially combines the cool tones of smoky grey with the warmth of a pastel purple, creating a striking balance. This unique blend offers a fresh and mystical aesthetic that works well across hair textures by adding depth and dimension.
It's important to note that pastel hues like smoky lilac may fade quickly, so shampoos and conditioners that boost color longevity, as well as regular toning, are often necessary to prevent brassiness.
Conclusion
So, as you embrace the summer spirit, don't hesitate to explore and experiment with these hair color trends of 2023. Summer is a time of adventure, excitement, and rejuvenation, and your hair color should express these sentiments just as vibrantly.
Emboldened by the expertise of your hairstylist, go ahead and make that bold change. After all, life is too short for dull hair! Let your hair sparkle with the vivacity of summer, and revel in the joy of self-expression that comes with experimenting and discovering the perfect hair color trend for you.