Kim Kardashian has made a name for herself in the beauty industry with her flawless, iconic makeup looks, as is common knowledge. Her flawlessly chiseled features, clearly defined brows, and seductively smoky eyes have inspired numerous individuals to imitate her signature appearance. A large number of individuals aspire to master Kim Kardashian's makeup looks techniques, whether for a special occasion or everyday glam.
You have stepped into a world of elegance and beauty. In this step-by-step guide, we'll learn how to copy Kim Kardashian's most famous makeup looks. Kim Kardashian, a well-known reality TV star, businesswoman, and trendsetter, has wowed people all over the world with her flawless makeup looks.
This guide will show you how to make Kim Kardashian's most famous makeup looks. Even though everyone's face and skin are different, this will give you a place to start. Keep in mind that even though Kim Kardashian's makeup looks complicated, they are easy to copy with the right tools and techniques.
Step By Step Guide To Recreate Kim Kardashian's Makeup Looks
As we know that the Kardashians are dominating the celebrity beauty space, it is no wonder why women want to follow them. There are a lot of girls that exactly wanted to look like Kim K. Here are some steps to recreate the Kim K makeup look:
Step 1: Prep Your Skin
Before you start applying makeup, it is important to cleanse and moisturize the face first. This step can't be skipped to recreate Kim Kardashian's makeup looks.
Cleansing your face will remove any impurities as well as any excess oil that may be present. To correct an unbalanced pH in the skin, toner can be applied.
Use a moisturizer that is suitable for your skin type to moisturize the skin and create a smooth surface for applying makeup.
If you want your makeup to last longer and cover imperfections, you should invest in a good primer.
Step 2: Foundation And Concealer
Choose a foundation that matches your skin tone. You can use a foundation with full coverage for a flawless finish or a foundation with lighter coverage for a more natural look. Use your fingers, a makeup brush, or a makeup sponge to apply the foundation evenly. It should be blended with the skin so that no lines are visible. Conceal blemishes, dark circles, or redness with concealer. Apply it triangularly under the eyes and blend it with gentle tapping movements.
Step 3: Setting Up Your Base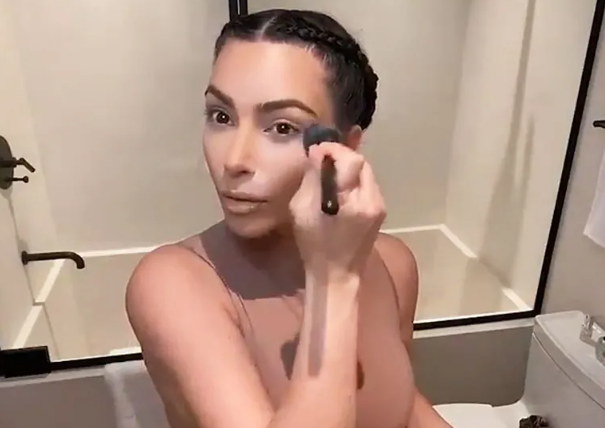 Use a fixing powder all over your face and lightly dust it all over to make your makeup last significantly longer. The shine is easier to control, and the foundation and concealer are therefore more secure in place
Step 4: Contouring and Highlighting
Kim Kardashian's makeup looks often features an exquisitely contoured face. To add definition, apply a matte bronzer to the indentations of your cheeks, temples, and jawline. Combine it effectively for a seamless finish. Apply a peach blush to your cheeks for a natural blush and a hint of color.
You can contour with a cream, as Kim does, depending on your preferences and facial texture. Use a highlighter to accentuate the highlights of your face, such as the bridge of the nose, the top of your cheekbones, and the cupid's bow.
Step 5: Create Sultry Eyes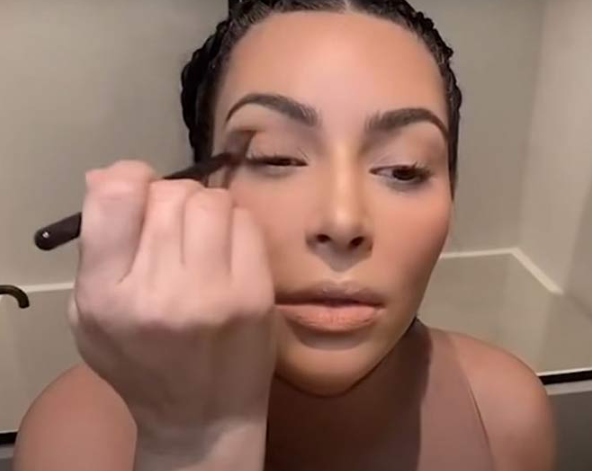 Kim Kardashian is renowned for her seductive, smoky, and seductive eye makeup. The steps to recreate her eye makeup are as follows: Utilize a neutral color as the base for your eyelids. To define the crease of the eyelid, use a color with a medium undertone. Create a smoky effect by applying and blending a darker shade to the outer corners of the eyes.
Kim's Wing eyeliner is a well-known makeup technique. Create a subtle wing effect by drawing a precise line along the upper lash line with black or brown eyeliner and extending it slightly at the outer corners of the eyes.
Apply multiple layers of mascara with a volumizing formula to the upper and lower lashes. Move the brush through the base of the lashes to add length and volume.
Step 6: Define Your Eyebrows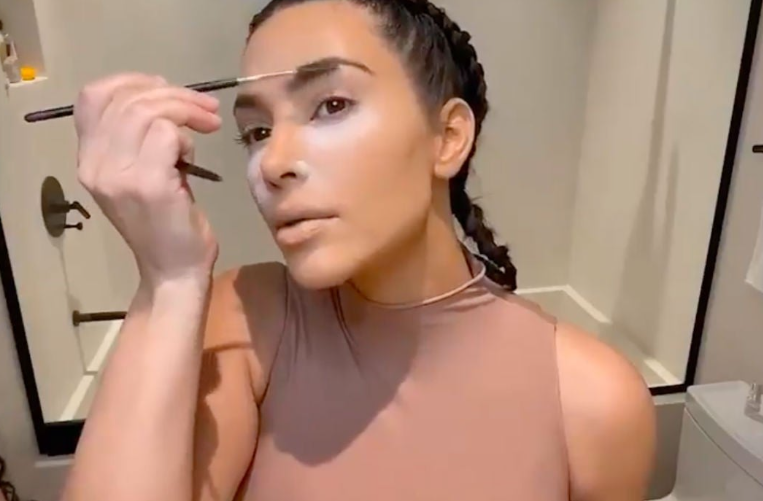 The arch of Kim Kardashian's brows has been carefully shaped and groomed to a sharp point. To define and fill in your eyebrows, you can use either a pencil or a powder. They need to be brushed out so that they appear natural.
Step 7: Make Your Lips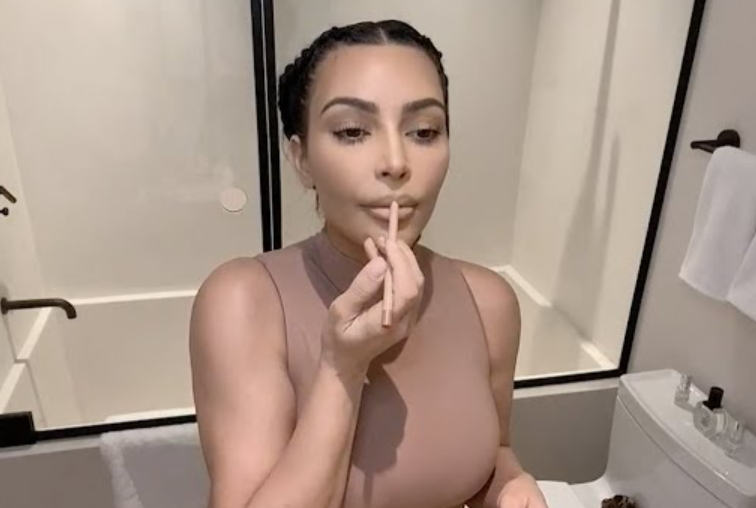 Choose a neutral lip color that matches your skin tone to complete the look. Kim Kardashian appears frequently in outfits ranging in color from pale pink to warm brown. Use a matching lip liner to outline your lips, and then fill them in with lipstick. Apply lip gloss to the center of your lips to add dimension.
Step 8: Finishing Touch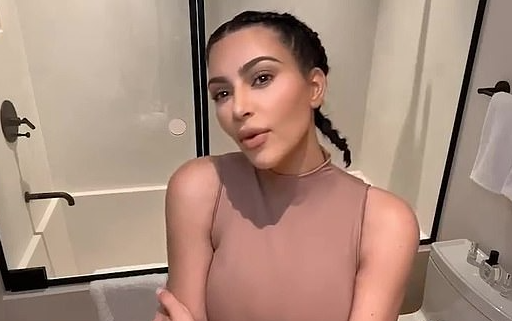 Fixing your makeup with a setting spray will extend the shelf life and make your skin look fresh. To bring out even more of your natural glow, dab a little highlighter along your collarbones and shoulders.
Conclusion
Keep in mind that practice and trying out different looks are essential if you want to recreate Kim Kardashian's makeup looks. You are welcome to modify the strategies to fit your particular characteristics and preferences. You will eventually become an expert in the art of recreating Kim Kardashians Makeup Looks, and you will be able to call it your own. We hope our blog was helpful to you!
UP NEXT: The Secret To Hailey Bieber's "Glazed Donut" Skin Routine