Looking for a stylish and functional accessory to add to your wardrobe? Have a denim crossbody bag come to your mind? How about pairing it with trendy denim boots? Not only are they versatile enough to wear with any outfit, but they also provide hands-free convenience for when you're on-the-go. Whether you prefer classic blue denim or a trendy distressed look, there's a denim crossbody bag out there for everyone.
Must-Have Denim Crossbody Bags
To help you in your search, we've rounded up a few of the best denim crossbody bags to add to your collection.
Rainbow Unicorn Denim Crossbody Bag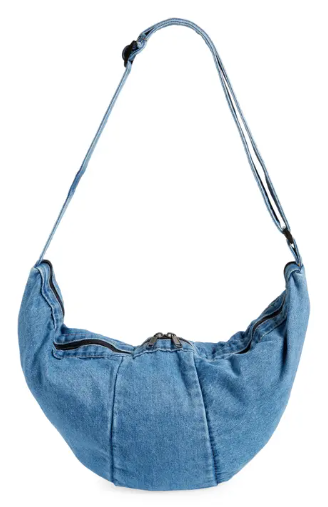 What a charming Y2K aesthetic this has, the crescent shape of the bag is just to die for and perfect to flaunt with almost all kinds of outfits, whether it's a casual look or a fancy fully dressed one.
Zara Quilted Denim Crossbody Bag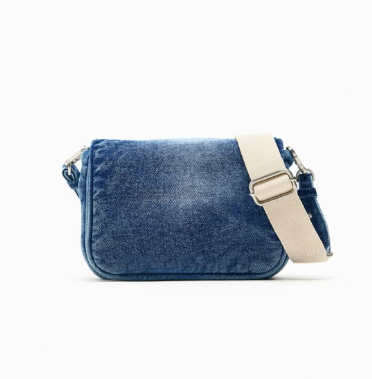 If you have been a fan of subtle faded dark wash denim then this bag is just the right vibe for you. The classic crossbody shape, perfect denim shade, and wide straps are making me obsessed to get my hands on this one.
Arket Mini Denim Crossbody Bag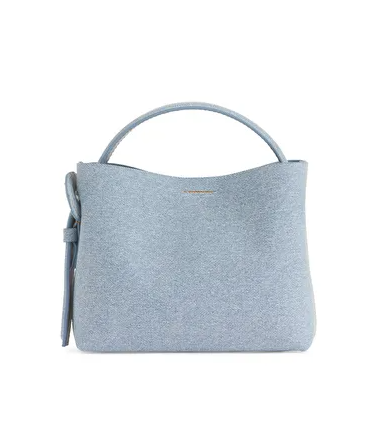 The icy blue color, classic square design, and a minimal appeal is everything we could ask to ditch the chaotic situation. This denim bag is perfect if you are just getting started and want a life-long investment.
Mansur Gavriel Cloud Denim Crossbody Clutch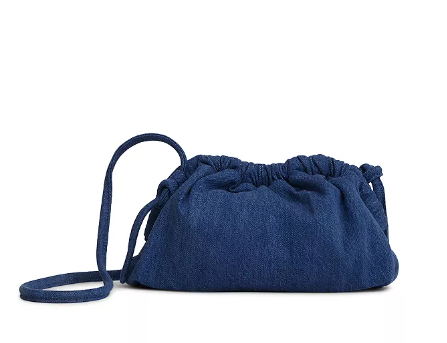 This bag is something you will need on a sunny day to show off the cloudy silhouettes of this bag to make the weather a little cloudy and your look a hundred times more attractive and playful.
Versace Allover Denim Crossbody Bag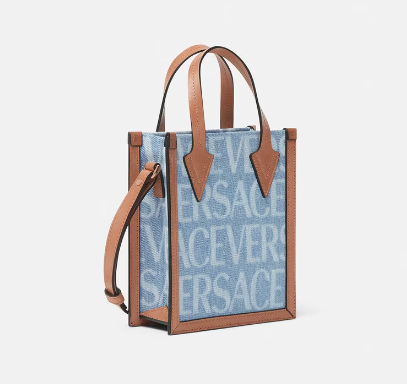 This bag is crafted from lasered denim panels having Versace all over, so what else do you dream girl? Love the open top style and enough space to fit all your go-to essentials so your hand stays free and far from holding many things at a time.
Dolce & Gabbana Patchwork Denim Crossbody Bag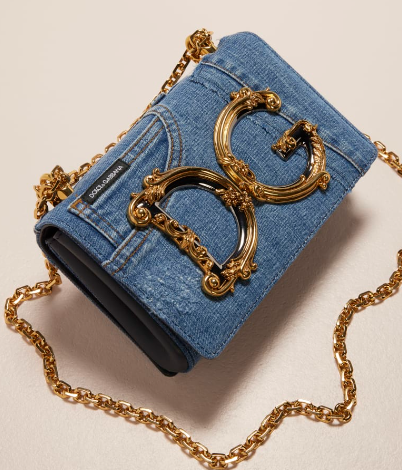 Denim and Golds? Have you ever imagined? Well, now you have. This amazing luxurious, shiny, and trendy crossbody is screaming Fashion too loud. This can take any of your boring outfits to the next level with its unique charm.
Bottega Veneta Cassette Denim Shoulder Bag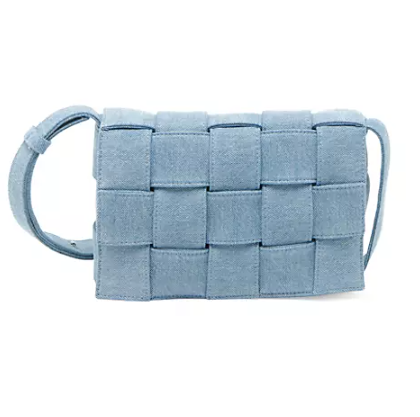 The stunning and trendy Intrecciato-pattern weave is something we all desire in our handbags whether it's a crossbody or any other style. The appeal of this design is just too fashionable and timeless. Also this bag is made in Italy and we do hear this say "Luxury".
Saint Laurent Puffer Chain Denim Crossbody Bag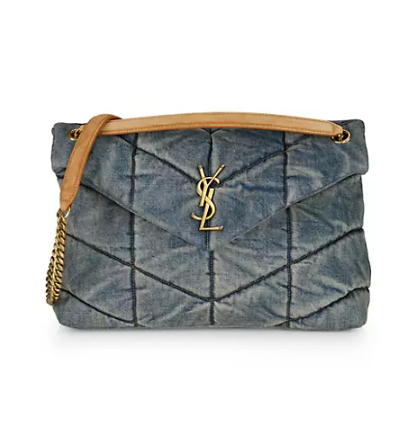 Who doesn't get inspired by puffer detailings, we can have a lot of puffer essentials and still want more. This crossbody and denim hue is literally the best addition to your handbag collection to flaunt with many of your outfits and occasions.
Conclusion
These best denim crossbody bags are must-haves for anyone looking to add a stylish and versatile accessory to their collection. With a range of designs and features, there is something to suit every taste and need. Don't hesitate to add one or more to your collection today.