Exploring the corridors of time, we discover a treasure trove of Y2K patterns that have delicately carried over into the present, like whispers of a bold and divine period. A symphony of styles from the turn of the millennium emerges as the pendulum of Y2K fashion swings recreated and revived.
Get ready to be captivated as we reveal The Best Y2K Trends for Today's Trailblazers, where nostalgia dances with innovation and the past meets the present.
Why Is Y2K Trend Back?
No surprise when the biggest fashion trends from decades ago return with a new twist. It was just a matter of time until Gen Z and Millennials' longing for the early 2000s' experimental flair reappeared. Y2K staples like wide-leg jeans, glossy jackets, baby tees, and velour tracksuits are larger.
Sporty Spice: Y2K Trends
Cargo pants, which were popular in the aughts but fell out of favor in the 2010s, seemed unlikely to return to fashion at the time. Cut to more than a decade later, and everyone has welcomed the utility pant's revival, including Zendaya, Hailey Bieber, and Hillary Duff. Combine with a cutaway shirt and hiking boots for a relaxed, spring-appropriate ensemble that captures the carefree attitude of the 2000s.
Callahan Celeste Long Sleeve Top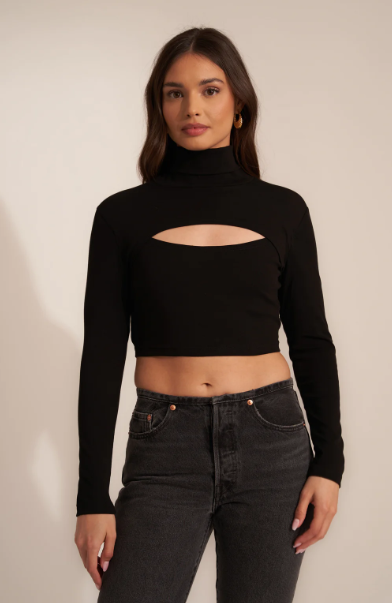 The Callahan Celeste Long sleeve Top is a black turtleneck top with a cutout at the bust. It is made of a stretchy fabric that is both sexy and comfortable. The top is cropped and hits just above the waist, making it a great option for showing off your curves.
Timberland Allington Lace-Up Bootie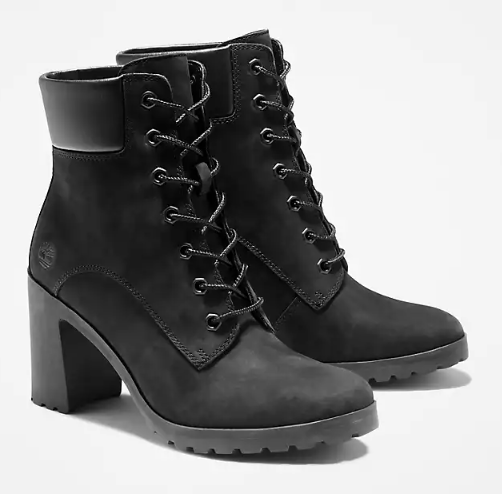 For all-day comfort, it has a quality leather top, a cushioned collar, and an OrthoLite® footbed. With a 3.38" heel and a 4.5" shaft height, the boot is a flexible option that can be dressed up or down. The Allington Bootie is crafted with environmentally friendly materials, including a ReBOTLTM fabric inside that contains at least 50% recycled plastic.
Fiorucci Angel Pouch Bag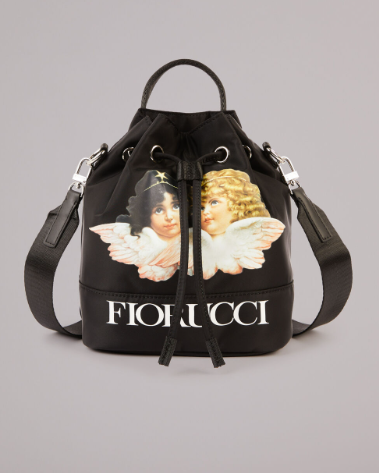 The backpack is composed of 100% nylon and includes a buckle and foldover drawstring closure. There are also adjustable shoulder straps, a main compartment, and three external slip pockets. The backpack is 18 x 13 x 22.5 cm and comes in black color only.
Leisure Legend: Y2K Trends
A velour tracksuit is a must-have item for any Y2K style, especially when worn year-round. Choose a suit in neutral tones to update this traditional loungewear-meets-airport ensemble. If you want to appear authentically early 2000s, you can find the candy-colored Juicy Couture tracksuits at Zappos, Macy's, and Dolls Kill.
Juicy Couture OG Big Bling Velour Hoodie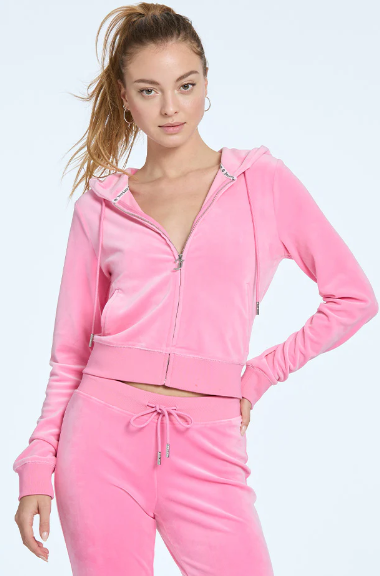 This velvety, glossy midweight hoodie has a bedazzled "J" emblem on the front, side pockets, and thumbholes. It was worn by celebrities as well as fashion icons, and it helped to define the Y2K look. The hoodie is machine washable and comprised of 95% polyester and 5% spandex. It is an excellent method to remain warm and fashionable throughout the winter months.
Skims Velour Track Hoodie
This magnificent Hoodie perfectly combines comfort and elegance. Its rich velour fabric caresses the skin, providing a lovely sensory experience, while the casual yet fitted design hugs the body and fits well. The hoodie comes in several hues, including black, navy, honey, and pink. It is versatile and can be worn up or down, making it ideal for relaxing at home or doing errands.
Steve Madden Hansel White Platform Sneaker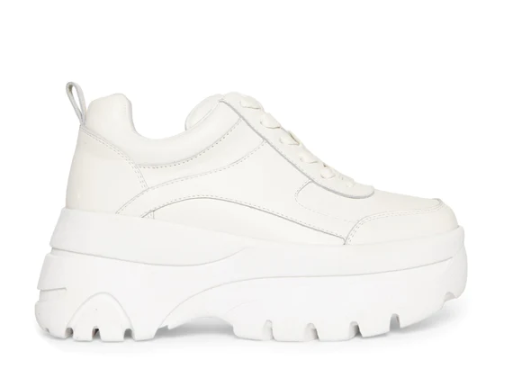 The comfortable platform sneaker from Steve Madden Hansel White Platform seamlessly mixes modern design and comfort. Its sleek white design emanates a contemporary urban atmosphere, and the platform sole gives your stride a fashionable and self-assured boost. These excellent sneakers are suitable for both casual and fashion-forward outfits, making a dramatic statement that draws attention and adds a unique flair to any appearance.
Candy Chic: Y2K Trends
Even while cardigans aren't as popular in spring fashion as sweaters are, it doesn't mean we should avoid them altogether, especially if the weather is still in the process of adjusting to lower temperatures. you may glam it up by wearing a satin midi skirt with platforms.
Quince Washable Silk Skirt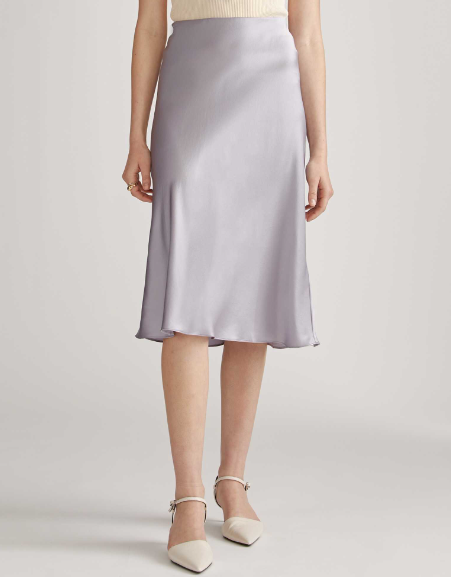 100% mulberry silk with a satin finish giving it a luscious drape and feel. The skirt includes a concealed elastic waistband for comfort and comes in several colors for every occasion. Machine-washability makes the Quince Washable Silk Skirt great. The skirt may be worn with a blouse for an elegant daytime appearance or a statement top and accessories for a dazzling look.
Asos Design Pink Velvet Shoulder Bag With Ruched Flap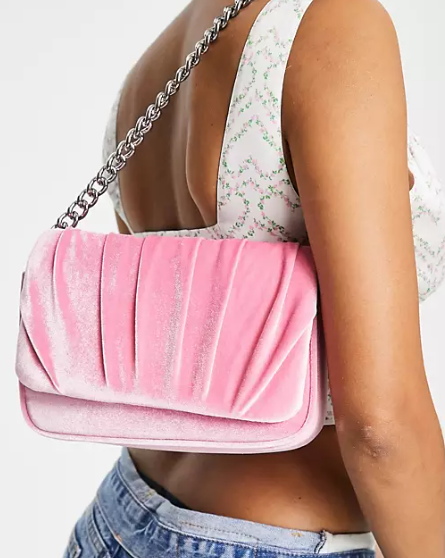 This accessory's pink velvet and ruched flap lend refinement and playfulness. A comfortable and convenient shoulder strap makes the bag appropriate for both informal and formal events. The bag's large interior can hold all your things, and the chain strap may be adjusted for comfort. This bag adds richness to your everyday outfit.
Final Words
The latest and greatest fashion trend is Y2K fashion. Don't be scared to mix and match colors and patterns while putting together your outfit. The 2000s were garish at times, but they valued self-expression. Recent social media trends demonstrate that Y2K fashion is the ideal opportunity to explore new things and rediscover your wild side.