You can expect Dolce & Gabbana perfumes with a perfect luxurious mediterranean vibes as they offer a variety of best-selling fragrances. The perfumes they curate are specifically made for unique personalities and scent tastes. You will find every kind of scent at the brand and from soft and subtle scent to a bold and sensual one. They are known for their amazing scent details which are mostly flowers and fruits in an Italian way. A scent is everything to your personality and can quickly make an impression that will last a lifetime, so why not give a try to one of the Dolce & Gabbana Perfumes to smell the best of all.
Dolce And Gabbana Perfumes To Try
Let's explore the stunning collection of Dolce & Gabbana perfume to pick the best one for us to smell the best out of all.
Dolce & Gabbana Light Blue Eau Intense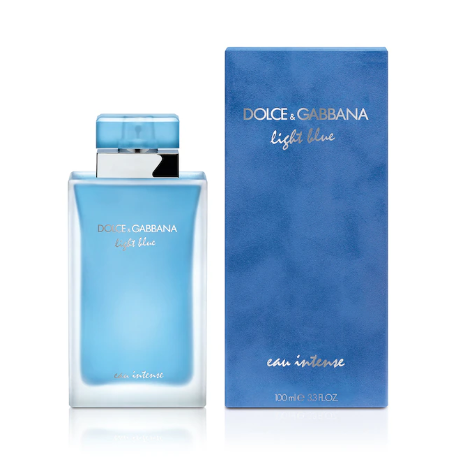 Dolce & Gabbana Light Blue is undoubtedly one of the most beloved fragrances for women. Its citrusy, woody blend provides a comforting aroma that feels like a warm embrace or a gentle touch of silk on your skin. This fragrance is designed to capture the essence of an Italian summer. It combines the tartness of Sicilian lemon and the sweetness of apple with a base of cedar and musk. It's the perfect scent to wear during the springtime, as it's sunny and warm accords keep your mood lifted.
Dolce & Gabbana Dolce Eau de Parfum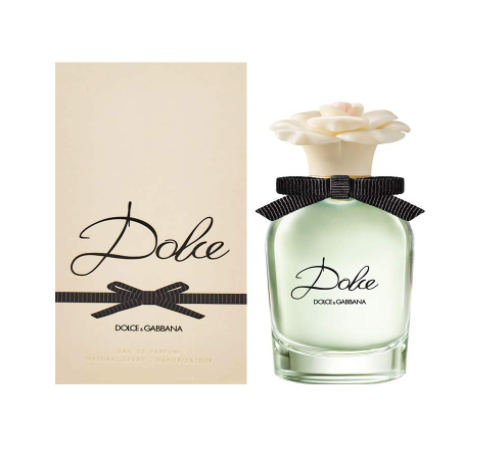 Dolce is a luxurious, feminine fragrance with soft musky and floral notes that blend seamlessly. Its stunning bottle design is just the beginning of what it has to offer. Its elegant blend of white flowers and cashmere will take you to a world of luxury and indulgence. Enjoy the scent's impressive longevity for hours after just one spritz. Use it on your body or pillowcase for a relaxing and soothing end to the day. Perfect for special evening occasions, ensuring you feel and smell your best all night long.
Dolce & Gabbana Dolce Violet Eau de Toilette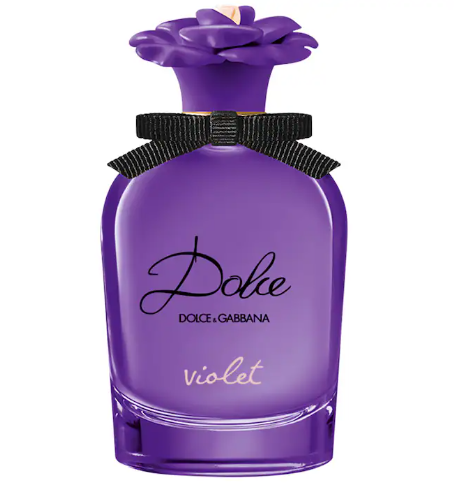 Indulge in the joyful and optimistic fragrance of Dolce's fruity floral scent, perfect for confident women who choose the life they want. The fragrance is a blend of blackcurrant, violet, and Madagascar vanilla, which adds a touch of vibrance and adventure to your personality. The enchanting shade of violet of the curved bottle, along with its iconic flower cap and black grosgrain ribbon, adds a sophisticated and elegant touch that is reminiscent of the Dolce girl. The fragrance celebrates the enchanting violet flower, full of light and energy, and is perfect for girls who understand that they are the main character in their lives.
Dolce & Gabbana The One Eau de Parfum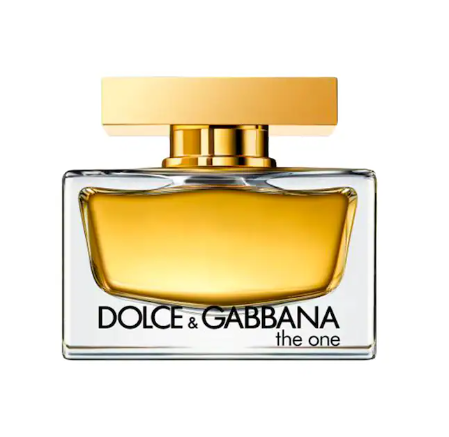 Do you have someone on your mind that you can't stop thinking about? The One fragrance perfectly captures that feeling. Its white floral blend with a hint of fruitiness adds a playful touch to its otherwise airy and translucent scent. Delicate peach and litchi notes mix with stronger Mandarin orange and bergamot, while base notes of amber, musk, and vetiver provide a charming and almost hedonistic finish. The One is truly special, shining with an ethereal glow that will hypnotize with just a glance. This floral fragrance is one you won't be able to get out of your head.
Dolce & Gabbana K Eau de Toilette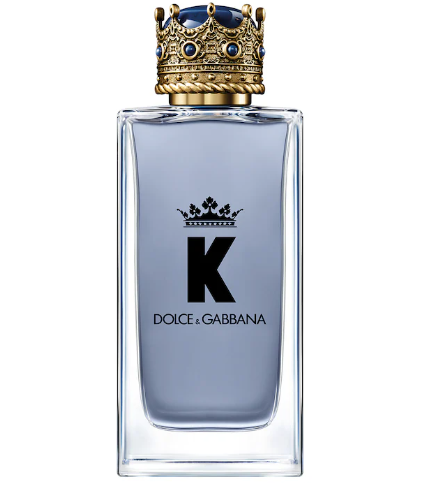 This woody and earthy fragrance is a complex blend of citrus and woods, with key notes of patchouli, cedarwood, pimento, Sicilian lemon, and blood orange. Its charismatic and authentic scent is sure to leave a blazing trail of seduction, enveloped by a blend of spicy chili pepper, French lavender, and Haitian vetiver. This fragrance takes you on a glorious olfactive journey amongst the woody and aromatic notes of the Mediterranean. The bottle is as unique as the fragrance itself, with a geometric shape embellished with a crown on the top. The cap is coated in 24-carat gold pigments and decorated with a blue lapis lazuli dome, making each piece unique.
Conclusion
Dolce and Gabbana has outdone themselves yet again with their 2023 perfume collection. The woody and earthy fragrance with citrus and spicy notes is beautiful, and the unique bottle design adds to its luxury and polishness. The perfect choice for someone who wants to leave a lasting impression.