Find here some adorable summer outfits that range from casual to dressy. The summer outfit posts that follow will show you how to wear white jeans, shorts, skirts, and dresses for a variety of occasions, including going to a wine tasting, having Sunday brunch with friends, and going to a beach with white sand in Mexico.
No matter what the event is, we've got chic summer outfit combinations that will have you feeling your absolute best and keep you feeling fresh to beat the heat in style.
One of the best ways to get excited about fashion clothes for summer again is to be inspired by them. We looked at a lot of pictures of people dressed in street style from all over the world. You will find a group of cute summer outfits that you can add to your closet this summer.
Most Beautiful Summer Outfits For Women
Little White Dress
Investing in little white dresses, also known as LWDs, is a smart move for the summer. They exude a classic and stylish sense of summer, which makes them an excellent option for wearing not only on the beach but also elsewhere. You can finish off the look of your dress by accessorizing it with some nautical details, such as beach-ready sandals and a straw clutch.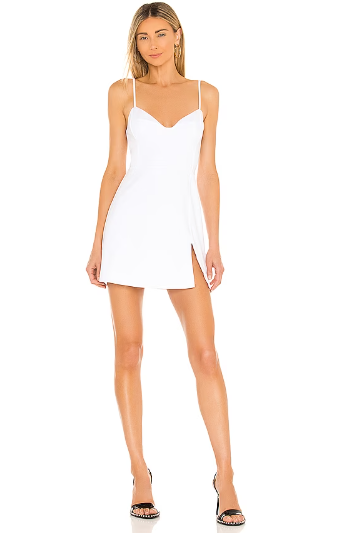 Summer Office Attire
With stylish, office-appropriate attire, women can stay cool and stylish in the summer heat. Consider wearing a sleeveless or short-sleeved shirt made of cotton or silk, which is lightweight and breathable.
Pair it with a knee-length or midi skirt made of cotton or a lightweight, breathable blend. Choose a skirt in a neutral hue or pattern that can be easily paired with a variety of tops. Add a lightweight blazer or cardigan to the ensemble for a more refined look. For a sophisticated summer office look, finish with closed-toe heels or flats that are both comfortable and professional, as well as minimal accessories.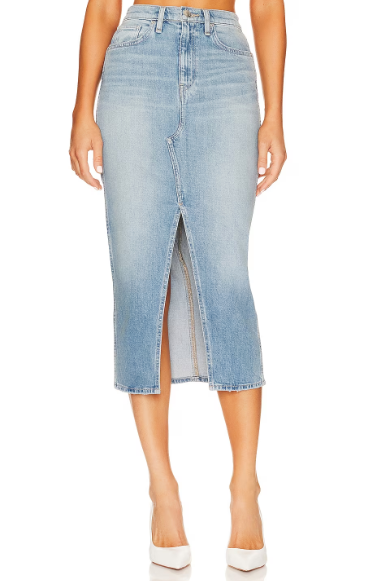 Button-Down Shirt With Shorts
If summer dresses are not your thing, you may enjoy this alternative summer outfit. You can transform the button-down shirt you wear to work for the summer by pairing it with shorts. Shorts are a summer wardrobe essential because they are ideal for displaying a summer tan. Additionally, wearing shorts is a great way to stay cool while still looking fashionable.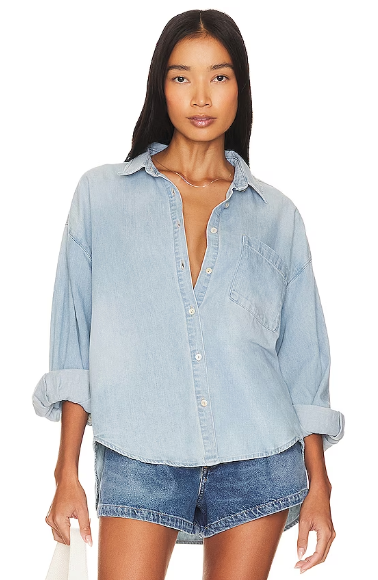 Slip on a pair of espadrille sandals to make your ensemble look more put-together. And because straw bags are an essential component of any cute summer outfit, you should complete your ensemble with a tropical-appropriate straw bag.
Linen-Blend High-Waist Wide-Leg Pants
If you ask us, linen pants are an absolute necessity for the summer. They are not only light and airy but also very simple to style. You are going to adore the way this pair fits, as it features an elastic high waist, a relaxed wide-leg design, and a length that ends just above the ankle.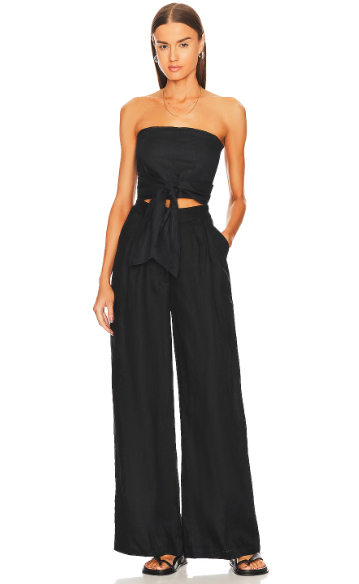 The wide legs of these pants give them a loose, airy fit that makes it easier to move around. The wide leg makes the pants more comfortable and gives them a stylish, on-trend look. The flowing shape of the pants gives them a breezy, carefree look that makes them good for both casual and semi-formal events.
Crochet-Cover Up
It is highly recommended that you bring along a crochet cover-up if you plan on spending any time at the beach this summer. I'd recommend completing this colorful getup by donning a white bikini set and a pair of flip-flops that are both comfortable and sturdy enough to get you through the day. When the sun goes down, and the temperature begins to fall, you'll be thankful that you brought along something to keep you warm.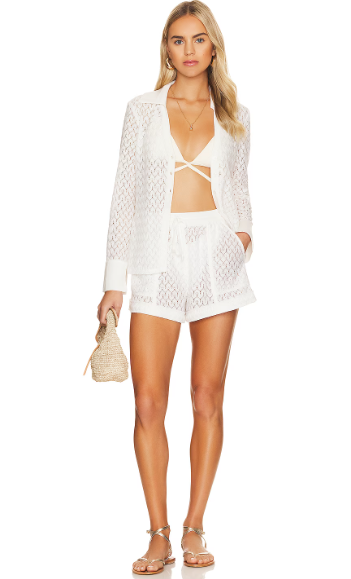 Striped T-Shirt With Denim Shorts
This is the perfect outfit to put on your back pocket if your summer agenda includes going to brunch with your closest friends. The striped tee screams out "Summer in the south of France!" in the most obvious way possible. When paired with the black ribbon straw hat, it creates a particularly stylish look. Shorts made of denim and sandals in a toffee color will round out your ensemble perfectly.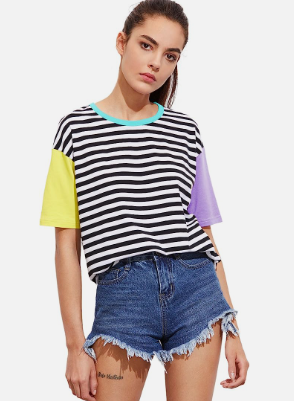 Conclusion
These six adorable summer outfits will help you stand out from the crowd and exude confidence throughout the entire summer. Whether you are going for a more casual or more formal appearance, there is an option for every occasion that you can wear. Always keep in mind the importance of comfort by opting for breathable fabrics like cotton and linen, and don't forget to finish off your look with some statement accessories like sunglasses, hats, and jewelry.
UP NEXT: 9 Best Sundresses To Keep You Cool And Stylish This Summer