Pink has the charm of being a color that everyone can appreciate. With nearly any shades of pink, you are never going to go astray. No matter what your style is, which season it is, or the moment of the day it is, there will constantly be a way to include it in your beauty and skincare routine.
Pink makeup looks can offer a little sweetness to the face and keep it looking young while striking the ideal mix between traditional and new trends. Because it has long been a popular makeup look and a favorite of many, businesses continue to produce a variety of pink-toned cosmetics.
Although it may not be an innovative color, it generally performs. A touch of pink on the lips and cheeks instantly brightens the face. Pink is a classic and adaptable color that can make any face look elegant and sophisticated. Pink makeup options offer countless opportunities to accentuate your inherent beauty and show your style, whether you favor delicate and gentle hues or strong and colorful tones.
Gorgeous Pink Makeup Looks For A Jay-Dropping Effect
Following is a list of beautiful pink makeup looks:
Pink Ombre Lips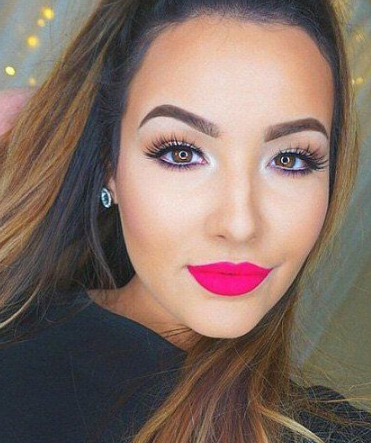 Pick pinks that go well with your complexion's tone and other pinks as well. You're welcome to play around with various hues and strengths to design a lovely pink ombre lip look that fits your aesthetic. Use a piece of paper to lightly blot your lips to set the ombre lips and guarantee all-day wear. You can also use a lip setting spray or lightly sprinkle the lips with transparent cornstarch.
Pink Halo Eyes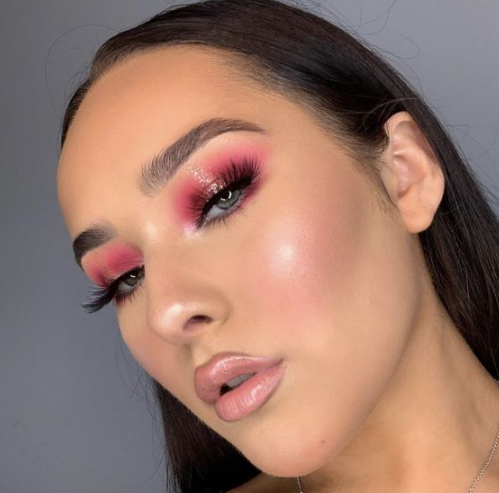 While keeping the middle of your eyelids vacant, apply a pale pink color to the inner and outer corners. Complete with arched liner, eyelash extensions, and a dash of glitter in the middle to completely combine the shadows to produce a lovely shimmering halo and a flawless slope. Don't be scared to experiment with various pink hues and adjust their brightness to your liking. Take pleasure in your gorgeous pink halo eye makeup look!
Pink Winged Liner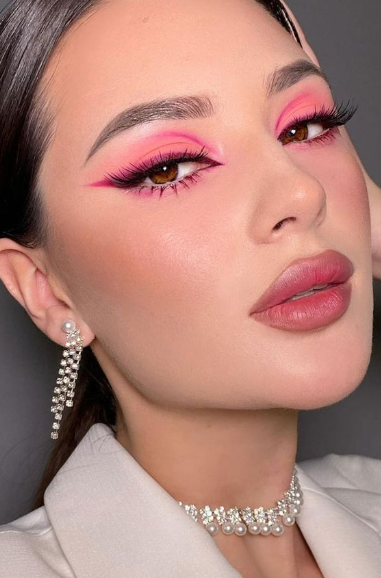 Change your standard black feathered liner for a pink one. Let the liner take the spotlight and leave the remaining components of your makeup simple. Finish applying the lipstick shade, blushing, or foundations, among other cosmetics. By using neutral or complimentary colors for the rest of your makeup, you may draw attention to the area around your eyes. Have fun with your pink-winged liner look and explore various pink eyeliner hues.
Pink Smoky Eyes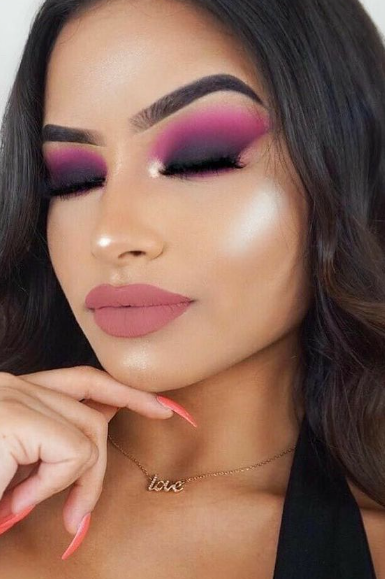 Utilizing various pink hues and mixing them from light to dark, create a smokey eye. For a chic finish, use it with a bare lip to thoroughly combine the eyeshadows to produce a lovely smoky appearance and a flawless gradient. To personalize your pink smokey eyes, permit yourself to change the strength of the pink hues to suit your tastes and try out other finishes, such as matte or shine.
Soft Pink Glam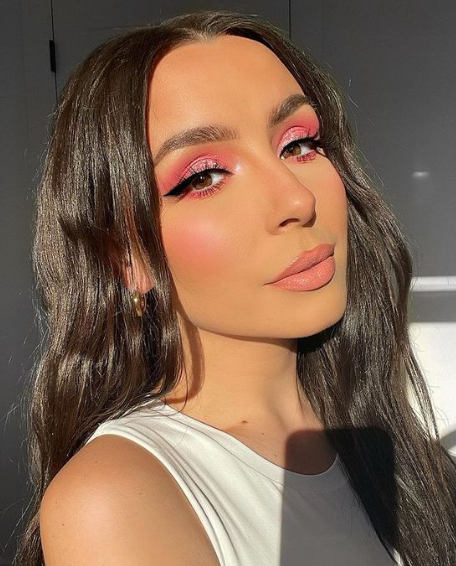 With a light pink eyeshadow on the lids, winged mascara and eyeliner, and a natural pink tone of your makeup and face, you could cause a delicate and exquisite style. The secret to pulling off a soft pink glam style is to maintain your appearance classy and understated overall. Ensure that you emphasize your best attributes. Pick a pink lip gloss or lipstick that matches the color of your complexion.
Pink Cat Eyes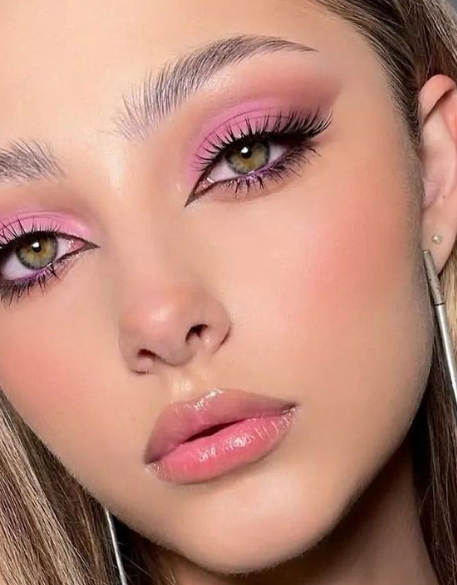 An alternative meaning of "pink cat eye" is a fictitious character or piece of art that has a pink cat with recognizable cat-like eyes. This can be observed in many different artistic mediums, including sketches, paintings, and even imaginary characters in books, comics, or cartoons. It's challenging to give detailed information on a single pink cat eye character or piece of painting absent more context, though.
Pink Monochromatic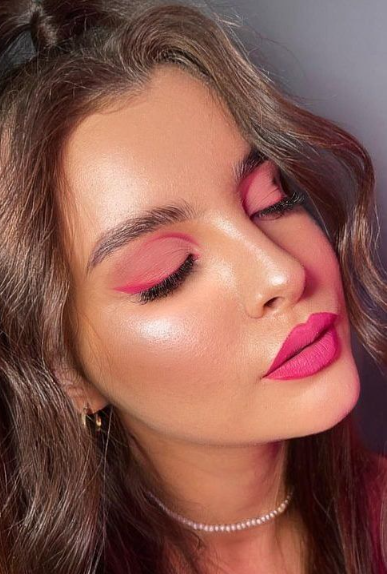 A secure approach that takes the guessing out of the equation is monochromatic attire. When executed properly, it's a really elegant style that may help everyone in their hectic lives conserve time. The eyes, lips, and cheeks use the same color or a tone that is similar in the same color family. Even better, choose a single multipurpose stick product that can be applied everywhere and is portable enough to fit in your purse for touch-ups throughout the day.
Conclusion
Gorgeous pink makeup styles can genuinely exude sophistication and grace. Being frequently linked to feminine characteristics, romanticism, and grace, pink is a versatile choice for putting up alluring makeup looks. You may create a variety of elegant pink makeup looks by combining different colors and techniques.
These beauty ideas may highlight your features, elevate your style, and create an enduring impression if it's a gentle and subtle pink glow or a dramatic and loud pink statement. To demonstrate your distinct elegance with exquisite pink makeup looks, keep in mind to explore, be imaginative, and accept your beauty.
ALSO READ: 6 Makeup Looks That Will Make You Stand Out