You should be cautious about your skin as summer gets closer. That's true, isn't it? This is the time of year when you may show off your flawless skin while wearing lovely summer attire, but to do so, you must have clean skin that is kept in good condition to keep its vibrant glow. The factors that contribute to our skin's look of dullness include aging, dehydration, stress, our way of life, and pollution. While we need to change our everyday routines to take safeguards, it's also crucial to make changes to our skincare routines if we wish to avoid the ill effects.
Ensure you have the best products in your skincare arsenal to take care of your skin and prevent acne breakouts, summer rashes, tanning, sun damage, pigmentation, and other common skin problems that arise during the summer. No matter what kind of skin you have—oily, dry, normal, or sensitive—it's important to take the best care of it.
One of the simplest ways to make yourself feel like you can take on the world is to establish and follow a regular and personalized skin routine that focuses on nurturing and maintaining the health and radiance of your skin.
7 Top-Notch Face Creams For Glowing Skin
CeraVe Moisturizing Cream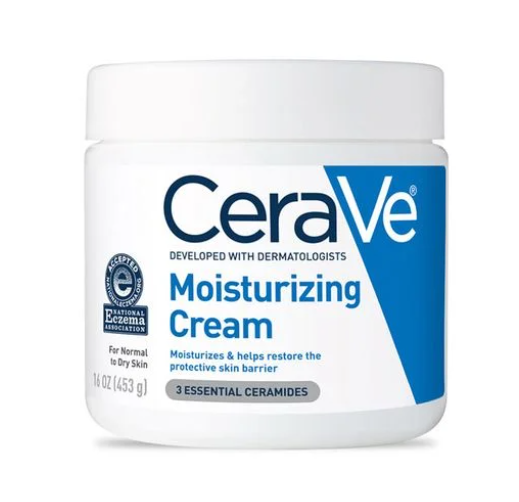 CeraVe Moisturizing Cream is an excellent choice for people who have dry and sensitive skin because it is both effective and mild. This cream is committed to manufacturing its products with high-quality ingredients and also guarantees a quick absorption of it into your skin. This moisturizer leaves your skin feeling soft, smooth, and hydrated without leaving any greasiness or stickiness. This moisturizer is especially loved by people who are allergic to fragrances because it has no smell, oil, or stuff that makes your skin irritated.
Sunday Riley Tidal Brightening Water Cream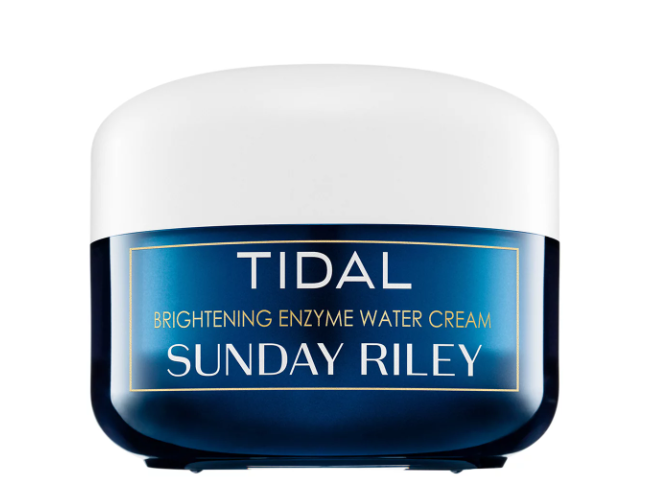 Who wouldn't want to spend their hard-earned money on a product that makes their skin look dewy and radiant? It's a hit for customers worldwide though, but particularly for the younger teenage girls. This cream is an ideal option for individuals who are looking for the highest quality, effective skincare products that do not contain any dangerous components, leaving the skin feeling greasy and irritated. It helps improve the look of hyperpigmentation while also producing a more radiant complexion and providing deep moisture to the skin.
Tatcha's Dewy Skin Cream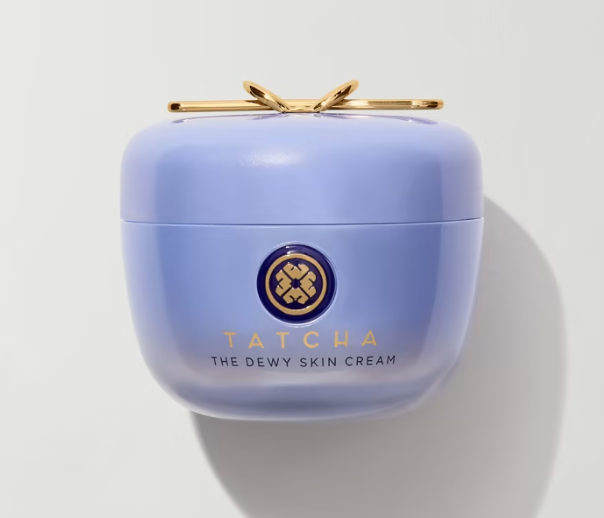 The Dewy Skin Cream from Tatcha is an excellent moisturizing cream that will leave your skin feeling smooth, soft, and radiant after application. Deep hydration and an improved skin texture are both perks of this one-of-a-kind product's exclusive manufacturing process, which features Japanese purple rice, algae, and hyaluronic acid. It is great for hydration in the winter as well as the summer, and it contributes to a complexion that is dewy and bright.
La Roche-Posay Toleriane Double Repair Face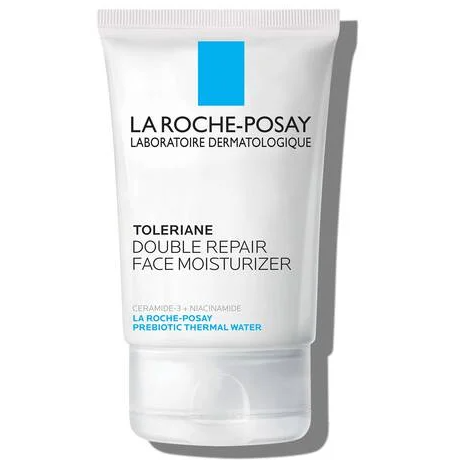 The La Roche-Posay Toleriane Double Repair Face Moisturizer is an excellent choice for dry, sensitive, and acne-prone skin because it is both effective and mild. The recipe is designed to be non-greasy and lightweight, so it won't clog pores or make the skin feel heavy after use. It also repairs the skin's natural protective barrier, which can be damaged by environmental causes such as pollution and harsh skincare products. It is also suggested by dermatologists as well to patients who come with complaints of dull skin.
Glossier Priming Moisturizer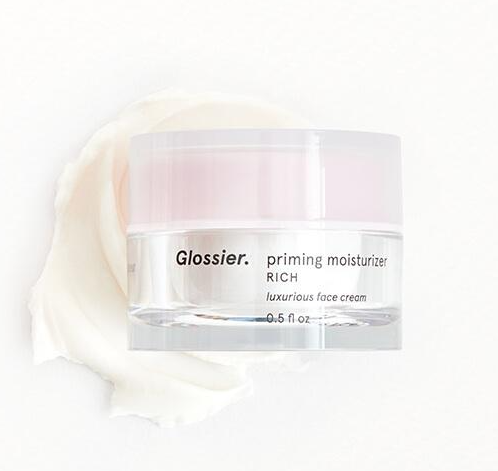 Priming Moisturizer is a good-quality moisturizer that can also be used as a makeup foundation. Glossier is committed to employing high-quality, effective, and gentle ingredients in all of its products. As a result, their products are a perfect alternative for individuals who are looking for a mild and non-irritating solution for their skincare concerns.
Kiehl's Ultra Facial Cream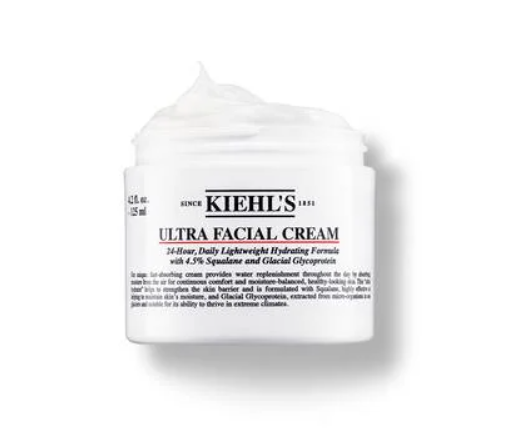 Kiehl's Ultra Facial Cream is a moisturizer that promises to leave the skin feeling soft, silky, and hydrated. Because it helps strengthen the skin's natural moisture barrier, this cream is excellent for those who suffer from dry skin or skin that has become dehydrated. When used on a regular basis, the skin will appear more moisturized and luminous.
Olay Regenerist Micro-Sculpting Cream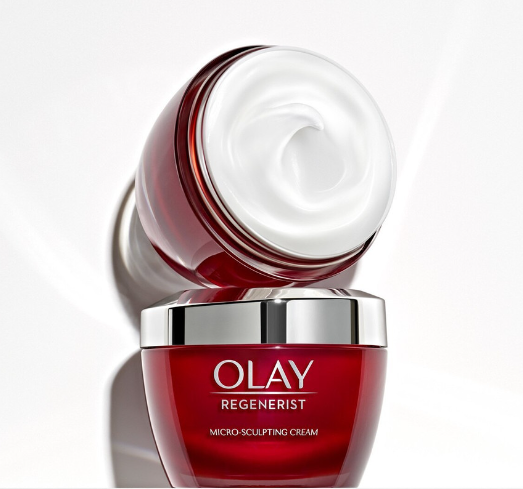 Olay Regenerist Micro-Sculpting Cream is a widely used cream preferred by women all around the world that targets fine lines and wrinkles and refines skin texture and appearance. This moisturizer includes hyaluronic acid, niacinamide, and amino peptides, which work together to give you strong hydration and improve the texture of the skin. If used regularly, it can make your skin look flawless.
Conclusion
As we all know, the skin is the most visible part of the body, and it must be properly cared for in order to avoid severe skin conditions. Though there are many items on the market, it is best to stick to high-quality, 100% Natural, Organic products from reputable brands. The right brand will always leave your skin soft, supple, and flawless.
Harmful chemical products always make your skin harsh and cause side effects, so it is recommended that you never use any such products that provide no solution but rather create a problem for your skin. So, what are you holding out for? Take advantage of the high-quality products to flaunt your flawless, glowing skin every time you step out.