Isn't it fascinating to think that your nails are coated with pastel tones and unique designs with which you are successfully making a statement? Get ready to incorporate stunning nail designs showcasing light purple color that perfectly gives an elegant yet trendy look to your nails.
In case you are running short of ideas, take them from us, as we have come up with numerous nail designs that are not only trendy, bold, and sophisticated but also in line with the latest nail trends. What are you waiting for? Give it a quick read and get to know about some unique and fascinating designs.
8 Adorable Light Purple Nail Designs
Here are eight cute light purple nail designs that must not miss out on:
Purple Swirls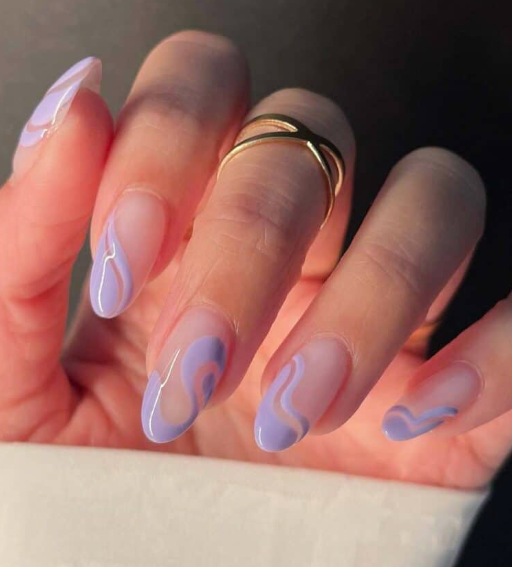 Make classy swirls on your nails with a lilac shade after you have applied a nude shade to set the base of your nails. Once you are done with it, lock this beautiful design with a transparent nail shiner that will a glossy touch to your nails, and the manicure will last for a longer period.
Milky Lavender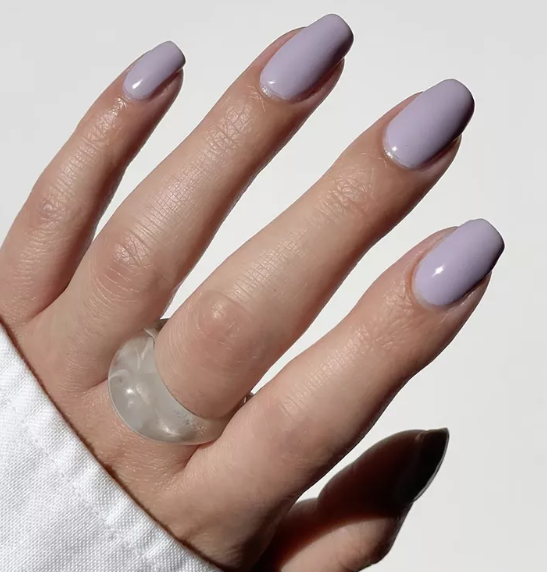 Coat your nails with a solid shade of lavender and finish them off with a glossy coat once your nails are dry. You will see how beautiful it looks on your hand, and you would want to try them repeatedly because of the sophisticated and elegant look they provide.
Floral Accents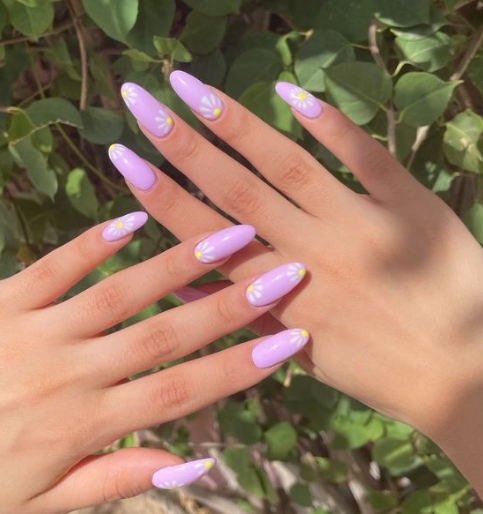 Beautifully portray floral accents on your nails by setting the base of your nails with a lilac shade and then adding flower accents on them with solid white nail paint. If you want this manicure to last for longer days, apply a base coat over the design once it is dry. After looking at these delicate floral accents, I cannot wait to incorporate them into my nails.
Rhinestone Studded Flowers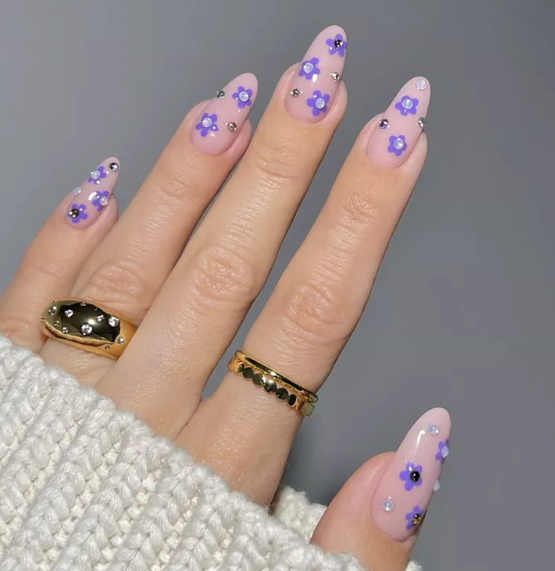 Don't mix this design with delicate floral accents. All you need to do is to apply a lavender or pink-purple shade on the base of your nails. Then draw two to three complete flowers on your nails with a dark purple shade. Stick a crystal-like transparent rhinestone at the center of each flower or maybe around them. You will see how beautifully Rhinestone studded flowers are resting on the light purple base.
Purple French Manicure With Pearls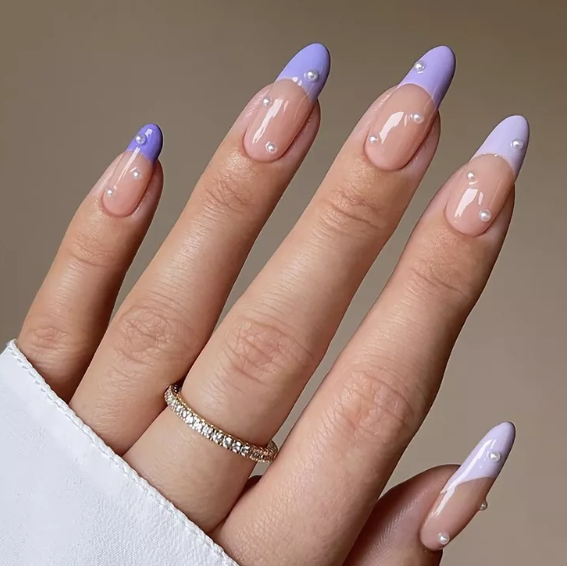 I can't get over this chic, well-defined, and minimalistic French manicure with beautiful pearls resting on the nude base of nails. Once you have set the base, color the tip of your nails with a lilac shade and then stick tiny pearls on them for a radiant effect.
Glitter Accents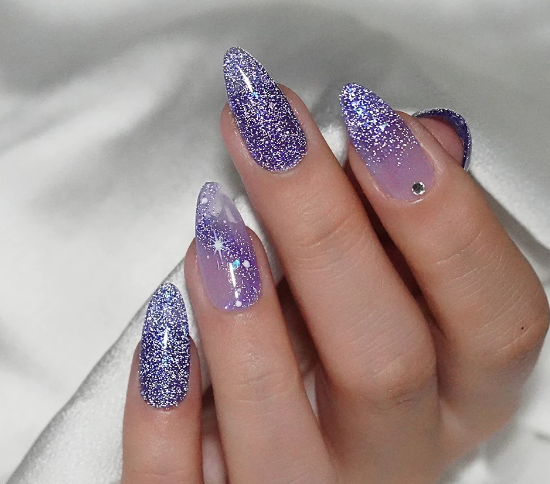 Give shine to your light purple nails by painting one to two nail accents with glitter polish. It is your call either to apply glitter polish on your entire nails or only at the tips. Give the beautiful gradient effect by setting the base with a lilac shade and a glittery accent with dark purple.
Marble Magic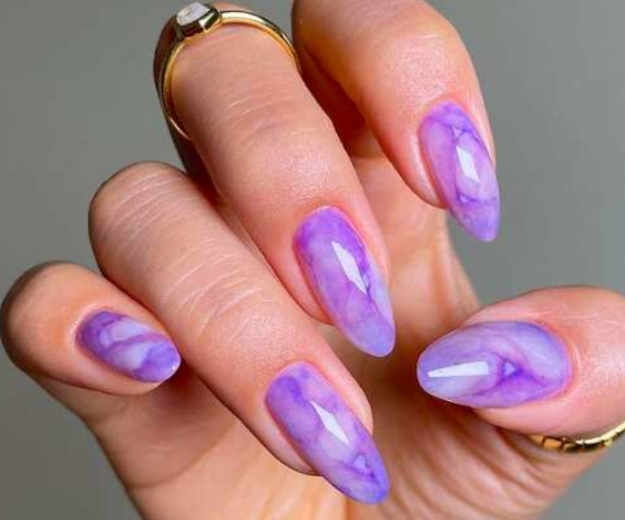 We are head over heels in love with this glamorous design that gives a beautiful clouded texture. You can create an air of mystique and enchantment with a marble pattern using lavender polish on your nails. Cloudy texture comes with different patterns that are made with white softer white shade.
Sweet Light Purple Polka Dots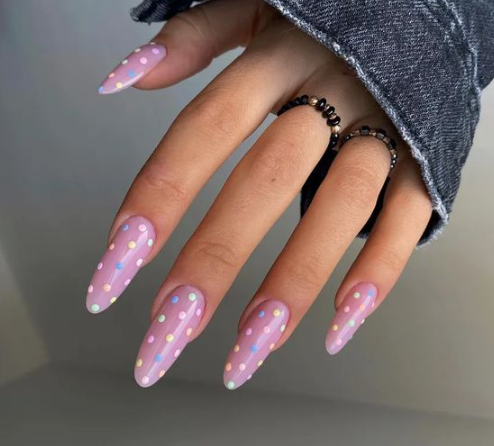 Do not miss out on this ever-classic and ever-fashionable polka dot design that can never go outdated. Get this cute design by starting with a light purple foundation and creating a fun contrast with the silver or white polka dots of inconsistent size and shape. This pattern emanates a sweet and endearing appeal, making it the ideal choice for spicing up your nails.
Conclusion
Light purple nail designs are trending nowadays and bring with them the versatility through which you can express your style and personality. You can go with whimsical, elegant, subtle, and playful accents with a variety of nail designs.
ALSO READ: Stunning Sagе Grееn Nail Dеsigns For Your Nеxt Mani