Are you interested in experimenting with hair color trends while maintaining your untouched dark shade? Black hair looks amazing when highlighted with the perfect combination. It's a good way for you to test the waters of color for your hair and see how different colors affect your style. Highlights in brown tones are popular and highly sought-after.
Undoubtedly, hair looks are elevated with the addition of highlights on natural black hair. It's easy to decide on a combination that fits well with your skin color, hair, and attire because you've got so many options.
6 Best Brown Highlights On Black Hair
You may take your dark hair to the next level by trying these extraordinary highlight options to choose from.
Caramel & Brown Highlight On Black Hair With A Touch of Blonde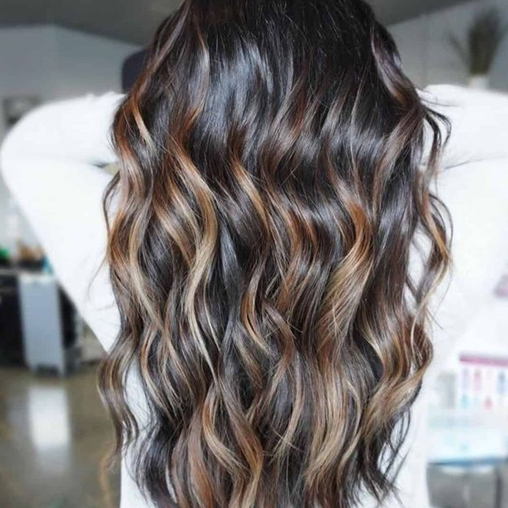 The highlights in this hair are so finely blended that they truly add a gorgeous sense of texture and charm. The variation between lighter and deeper colors is extremely pleasing and worthy of admiration. If you have a warm complexion, then caramel blonde or chestnut highlights may look best on you in any way.
Brown Auburn Highlights On Black Wavy Hair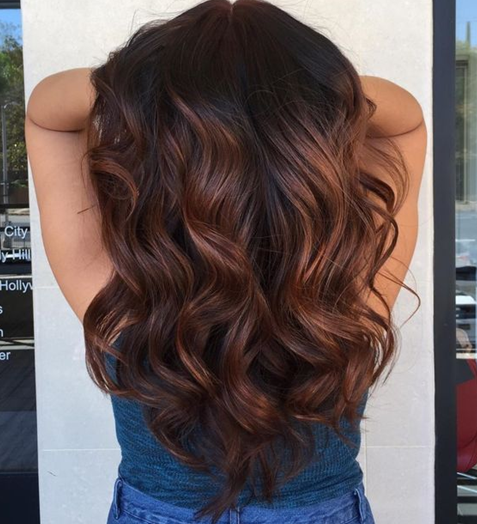 If you are interested in changing your hair color but don't want something that puts you in the spotlight, Auburn Brown Highlights is the best option for you. You'll find everything in your hair after going for this on your wavy hair. You can also combine a medium-length chop with a balayage.
Golden Brown Highlights On Black Hair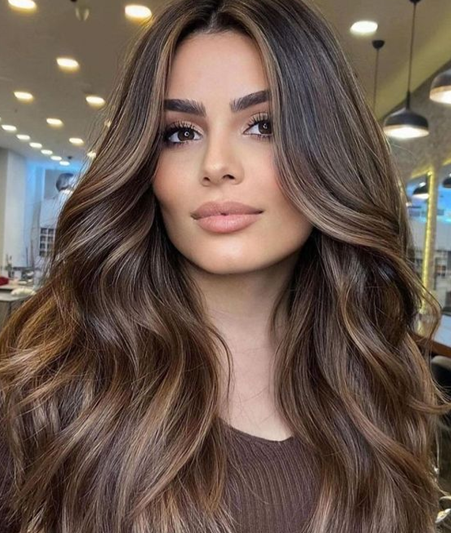 Half of the population in this world has black hair and many have taken highlights on them. The most popular shade for highlights on black hair is the tones of brown. You can go for golden brown highlights, which bring out the natural warmth of your morena-like skin color. It helps to give your complexion a sun-kissed shine as if you had just come back from a trip to the seaside!
Mousy Brown Highlights On Black Curly Hair
What could be more attractive than thick, wavy hair highlighted with a mousy brown color? The highlighter color lets the dark hair pop out. To pull off this look, you must enhance the texture and volume of your hair. The combination of these two things is the one that will give your long, black hair extra bounce.
Gorgeous Ash Brown Lowlights On Black Hair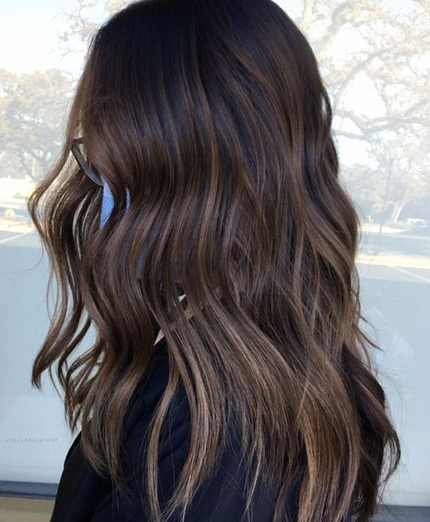 Skip the boring hair and go for some light ash-brown highlights on your black hair instead! If you want to highlight your long hair, going with a light ash brown foilayage is a great choice. The new shade will be visible more clearly with waves to define it in the sunlight.
ALSO READ: 8 Ash Brown Hairstyles That Are Trending
Copper Highlights On Black Hair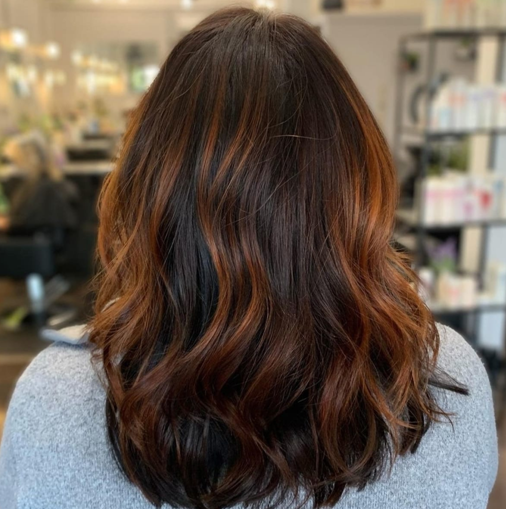 Extremely dark hair with copper highlighting can give you a natural sun-kissed effect while drawing focus on the overall length of your cut. Maintaining unwanted brassy tones and shine by glossing your hair every four to six weeks is a good upkeep practice.
Conclusion
Brown is such a neutral color that almost suits everybody all around the world. It doesn't matter if you are a girl or a boy, playing with your black hair is an exciting step to add some thrill to your life. You can't go wrong with brown highlights on black hair. They can lend texture and richness to your hair. They additionally provide a simple alternative to a full-dye job if you're looking to transform your look.