Lulus has come up with an impressive sale where you can find the perfect match for your wedding dress without breaking the bank. Stay up-to-date with the latest fashion trends by exploring Lulus, where you will find an endless variety of stylish shoes in our stock, filled with elegant satin flats, Rhinestone studded heels, comfy sneakers to rock the dance floor, and glittering stilettos.
What are you waiting for? Go and find your favorite one from Lulus' Wedding shoes and grab the most contemporary one to add a touch of glamour to your special day.
8 Best Lulus Wedding Shoes On Sale
Avail this opportunity to find the perfect pair of comfortable, stylish, and luxurious shoes without the hefty price tag.
Stylish Mylan White Ankle Strap Heels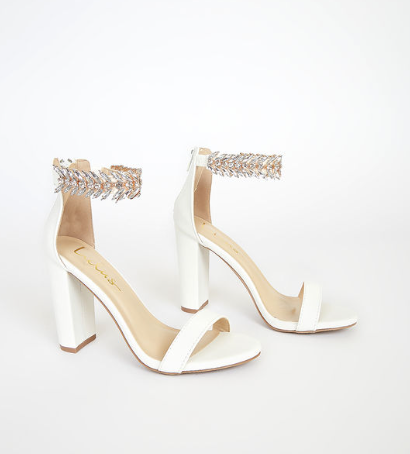 Make your favorite cocktail dress look beautiful and more stylish with Mylan White Ankle Strap Heels with a cushioned insole and nonskid rubber soles. The shoe is crafted from synthetic leather, whereas a thin toe band makes it exposed-toe footwear.
A touch of glam is given by the Rhinestone studded ankle strap. There is a 3" zipper at the back that gives ankle strap the elasticity. And finally, a robust heel completes the shoes.
Classy Luykle White Satin Strap Pumps (Pointed-Toe)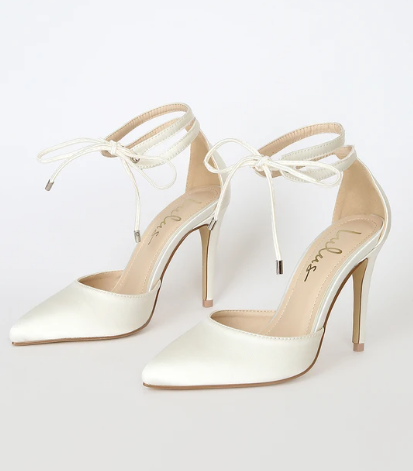 Give a classy and refined touch to your look with Luykle White Satin Pointed-Toe Ankle Strap Pumps. The ankle strap features a cutout appearance and has silver aglets so that it can be tied at the back.
It has a rounded topline and a pointed-toe silhouette crafted from sleek woven Satin. The classy and bold touch is given by the pointed stiletto heel. So don't miss out on the chance to slay your reception look in these comfy shoes.
Sophisticated Serenityy Light Nude Suede High Heel Sandals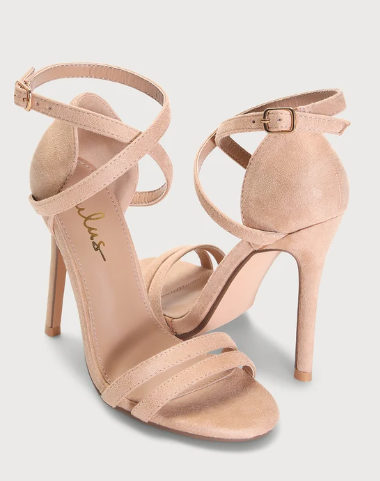 Get ready to give an elegant and sophisticated touch to your wedding look with your all-time favorite best stiletto heels from the Lulus Wedding Shoes On Sale.
These gorgeous heels are crafted in a way that the toe bed is of almond shape with a single sole silhouette and are crafted with the soft synthetic suede that gives these heels the perfect shape. The two ankle straps can be seen arising from above the heel cup that can beautifully be wrapped around before locking the shoe with a gleaming gold clasp.
Delicate Emmalee Sand Strappy High Heel Sandals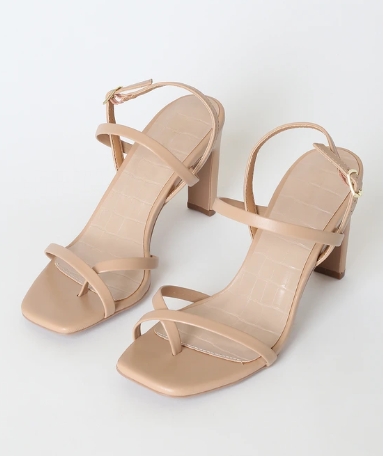 Bring your outfit to another level with Emmalee Sand Strappy High Heel Sandals, as they give a one-of-a-kind look like no other shoe.
These chic heels have a square shape footbed and are crafted from vegan leather. Moreover, a toe loop is formed by two straps that overlap one another. At the vamp, a slender strap overlaps another string back-shaped strap that has an adjustable glossy gold clasp. Finally, a unique look is given by a slender block heel and a crocodile embossed footbed.
Glamorous Acee Silver Rhinestone Platform Heels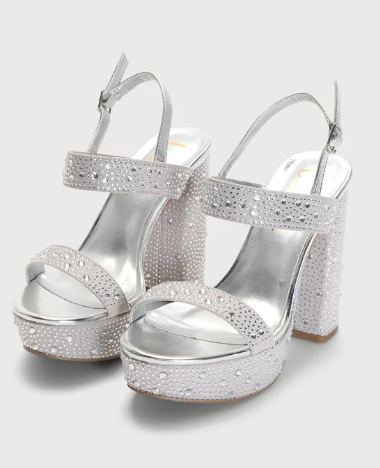 No matter what outfit you are wearing, your shoes will grab the attention of people around you. The heels and is covered with rhinestones of varying sizes and are made up of soft vegan suede.
The Acee Silver Rhinestone Platform Heels have a toe band matching quarter strap both of which are held with a beautiful silver buckle. A toe platform is 1.5 inches, whereas the height of the heel is about 4.5 inches.
Elegant Jessala Light Nude Lace Peep-Toe Pumps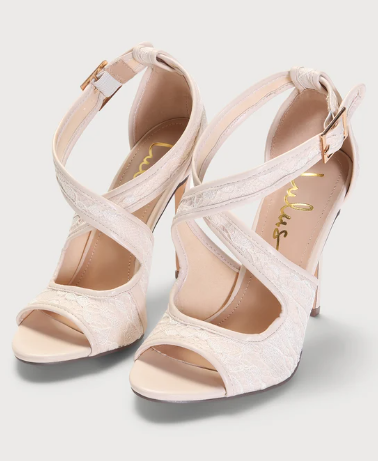 Shoes with stiletto heels have always been my favorite. And I am sure they will become your favorite too, when you will wear Jessala Light Nude Lace Peep-Toe Pumps, which are the best Wedding Shoes On Sale at Lulus. It is a toe-baring heel and its top is made up of smooth synthetic leather that is embellished with white lace that gives it a flawless look.
The top flows into two thin straps that overlap with one another at the vamp and continue into an adjustable ankle strap that closes with a gold clasp. Finally, a slender stiletto heel with a heel cup that rests over it completes the look.
Eye-catching Milliee Ivory Satin Rhinestone High Heel Sandals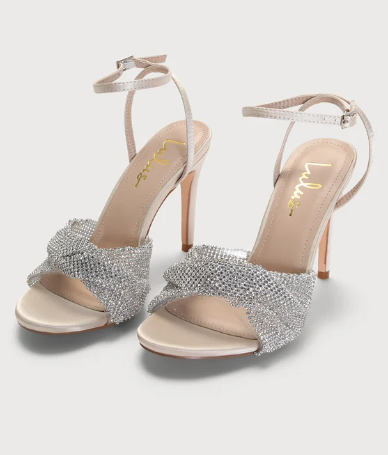 Let Milliee Ivory Satin Rhinestone Ankle Strap High Heel Sandals deliver the glam with glittering Rhinestones. These classy open-toe shoes have a top made out of satin fabric with a folded toe strap that is fully covered with glittering Rhinestones.
To make an ankle strap, two straps can be seen coming out from the sides of a shoe that are held together in a place with a silver buckle. And finally, a sleek stiletto heel finishes off a sassy look.
Bold Lanely Black Satin Bow High Heel Sandals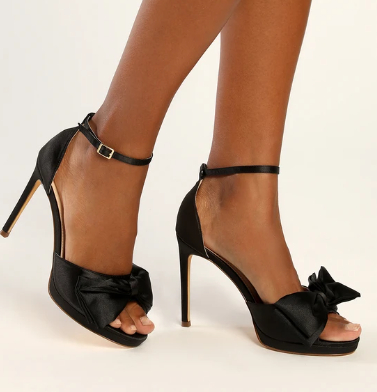 If you want to make a bold fashion statement with a classy black heel, the Lanely Black Satin Bow High Heel Sandals are for you. These are the sandals with a front opening and are made up of knitted Satin that gives a perfect shape.
The top is embellished with a pretty bow accent that gives the heels an extra charm. A stylish stiletto heel is topped off with an ankle strap that can be adjusted with a clasp made of dazzling gold.
Conclusion
With trendy Lulus Wedding Shoes, you can find a perfect match for your outfit without spending a huge fortune on just a pair of shoes. Lulus' diverse collection includes pointed-toe pumps, the glimmering appeal of rhinestone heels, the romantic charm of lace-up designs, or the modest beauty of nude alternatives that can help you find your favorite one. Take advantage of these on-trend wedding shoes to finish off your outfit while saving money at the same time.
ALSO READ: 7 Budget-Friendly And Stylish Lulus Shoes Under $50