The beauty industry is rapidly filling with the abundance of celebrity beauty brands that have left a mark throughout the world and captured the attention of their fans and viewers worldwide. These brands have not only benefitted from their celebrity founder's power but have also provided their viewers with products that resonate with them. And if you're a beauty enthusiast, I'm sure you wouldn't want to miss out on any of these!
Who wouldn't want to find out about some of the most popular cosmetic inventions and skincare routines their favorite celebrity has pulled out? Dive in and explore!
Most Successful Celebrity Beauty Brands
Let's get to know some of the best celebrity beauty brands that you, as a beauty enthusiast, wouldn't want to miss out on.
Fenty Beauty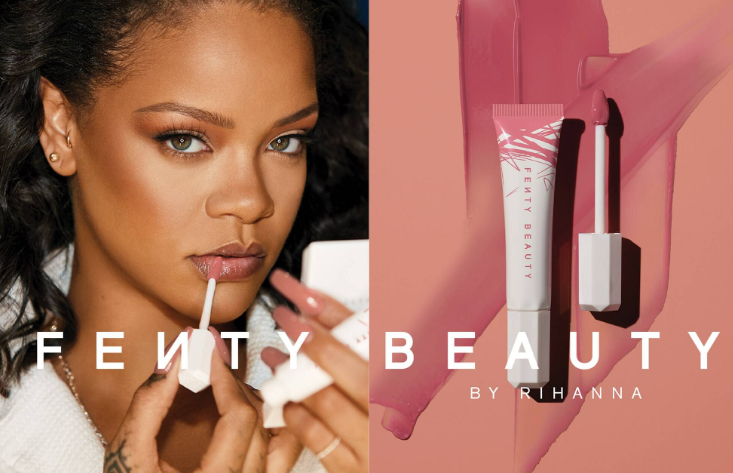 Fenty Beauty was founded in 2017 by Rihanna, a Barbadian singer, actress, and of course, entrepreneur. One of the most successful celebrity beauty brands that has proved its creativity all across the beauty industry. Rihanna, along with her remarkable history in the singing field, grew her interest in the beauty industry through a single thought.
Rihanna believed that there was a lack of inclusivity in the industry and that people with diverse skin tones were having trouble finding variety. Her frustration with this thought led her to make the brand, as she believed that women everywhere should be included. Considering this idea, she was praised and supported as soon as the brand launched, and of course, through a wide variety of products for diverse skin tones she had provided, people had the satisfaction of finally being included.
Kylie Cosmetics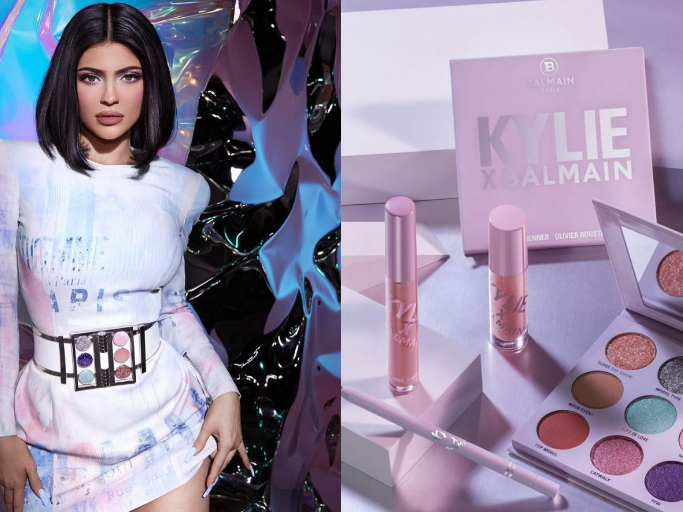 Kylie Cosmetics, a brand founded by Kylie Kristen Jenner, a media personality and an entrepreneur, in 2014. With Kylie's immense star power and unshuttering passion, her first launch was made in 2015, featuring a collection of three liquid lipsticks, Kylie Lip Kits. Her unique way of interacting with her fans on the internet played a huge part in the collection's success, as all the shades of the lip collections were sold out immediately post-launch.
Her versatile and trendy blends of colors resonated with numerous beauty enthusiasts out there. Due to the immense success of Kylie's lip kits and the amazing quality and cruelty-free products that were added to them, her product range expanded to eyeshadows, blushes, highlighters, and more. Hence making her a successful owner of a successful brand.
Rare Beauty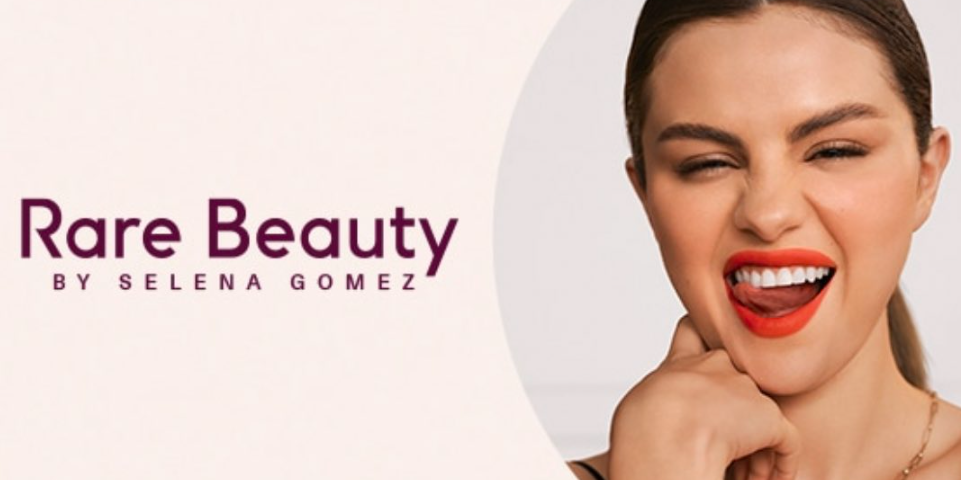 Rare Beauty, a brand founded by Selena Gomez, an American singer, and actress. The brand's philosophy is to promote self-acceptance, self-esteem, and mental health, along with enhancing a person's individuality instead of creating unrealistic beauty standards. The word 'Rare' in the brand's name implements the positivity in celebrating your uniqueness, as it provides a minimal and enhanced look without hiding what makes you Rare. Selena Gomez has gone through self-esteem and mental health issues.
Despite that, she held her ground and fought through them and created a brand that promotes mental health and self-esteem. Not to mention, a portion of every rare beauty product purchase goes towards the funds, propping up the brand's commitment to giving back.
R.e.m beauty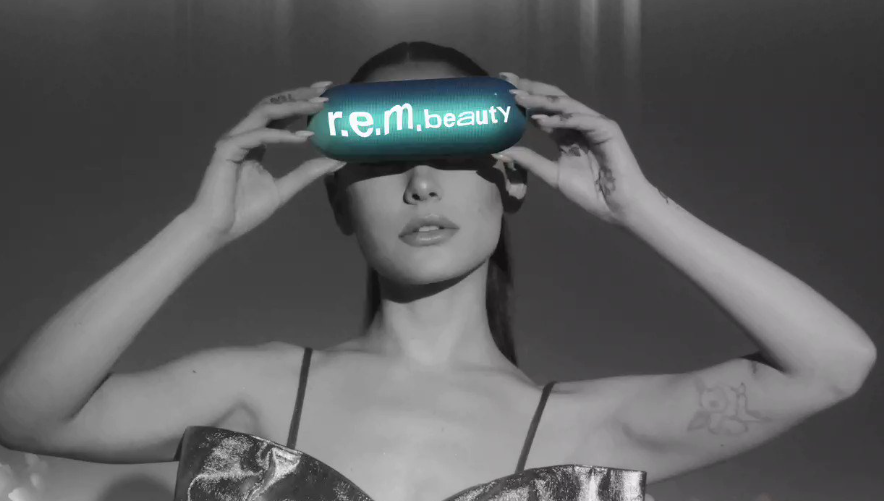 R.e.m Beauty, a brand founded by an American singer, songwriter, and actress, known for her unreal vocals and captivating stage presence, you guessed it right, Ariana Grande. She is an individual who has always loved makeup and supported it positively, and decided to launch a brand to make people feel more beautiful and creative.
As the name suggests, r.e.m beauty, Ariana's inspiration mostly comes from the world of dreams and imagination, how unique is that? She promotes dream-like aesthetics and ethereal products that allow people to take a trip into the fantasy world. Due to her star power and amazing quality products, Ariana Grande has set the bar high for people to go for the best, of course, she's one of them.
Florence by Mills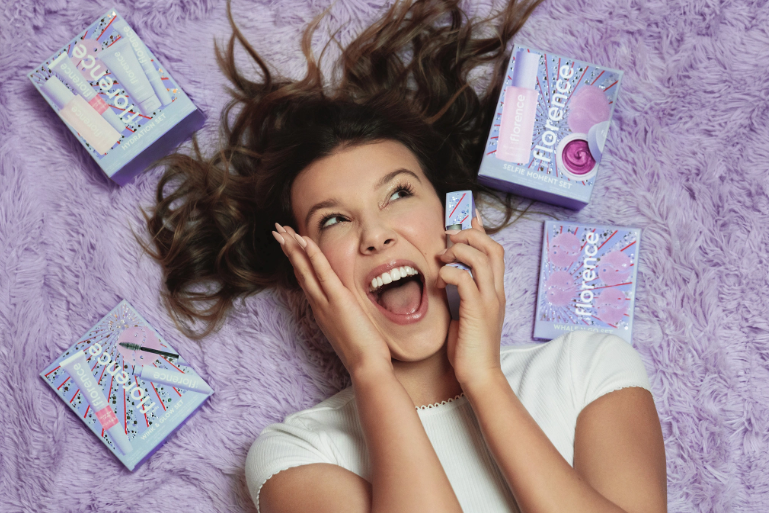 At last, let's get to Florence by Mills, a brand founded by the talented actress Millie Bobby Brown. The brand was founded in 2019 and gained popularity in recent years. It's a clean, vegan, and cruelty-free brand that makes beauty products for all skin types.
Florence by Mills' philosophy is to define beauty in our terms rather than striving for perfection or settling for boring beauty standards. It provides a variety of products and can't forget the eco-friendly packaging it promotes, to reduce plastic waste. The following brand promotes loving and expressing ourselves. Quite beautiful, right?
Conclusion
These are some of the most successful celebrity beauty brands that have their own unique story. If you're a beauty enthusiast, you shouldn't miss out on these, and enjoy their philosophy along with high-quality products. It's time to take your beauty bar to another level and unleash your uniqueness!