Forget Victoria Secrets and Bath and Body Works, as today's teens go-to is Sol de Janeiro for sure and the newly launched perfume mist of Sol de Janeiro proves this; After Hours Perfume Mist priced at $24 is the newly launched product in Sol de Janeiro's collection of highly popular body mists. (Yes, you read that correctly. The brand claims that they manage to sell one of these mists every seven seconds, placing Sol de Janeiro as the modern replica to Victoria's Secret and Bath and Body Works for the current generation of teenagers and preteens.) Below, we've provided an overview of this exciting new release of mini perfume mist.
Named for its midnight blue bottle and suggestive of its nature, After Hours is a captivating fragrance designed for nighttime adventures. The mist initiates with a rich and succulent blackcurrant top note, so vivid that it almost seems tangible. As the fragrance evolves, it blossoms into a romantic blend of jasmine, vanilla, and freesia. The foundation of amber and caramelized patchouli gives After Hours its playful charm, enticing those nearby to draw closer without delay.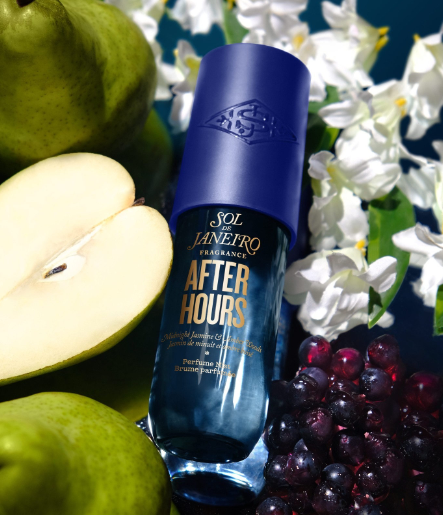 Because After Hours is in the form of a body mist rather than a more concentrated eau de toilette or eau de parfum, its notes mature rapidly and have a limited lifespan. If you desire a fragrance with an enduring trail that accompanies you throughout the day, this might not be the choice. Nevertheless, due to its lighter formulation, it can be generously reapplied during the day or combined with lotion and other fragrances for increased staying power. Initially, After Hours leaves a substantial impact with its bold blackcurrant and patchouli notes. Yet, it remains wearable even on exceptionally hot and humid days, never becoming overly burdensome.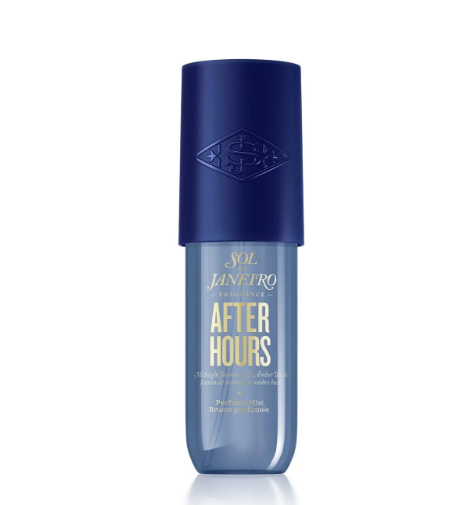 Sol de Janeiro After Hours Perfume Mist ($24)
If you are having second thoughts about going for this scent, don't. Even if it has a soft and not long-staying scent, it truly does its job just the way we want. If you want the scent to last for a little long I would suggest slathering it on the skin like on your neck, wrist and elbows to make it a little last and whenever you move your nose gets that smell of After Hours (feels amazing).
If you have used Sol de Janeiro's other fragrances, you must have an idea that all of them have a hint of beachy notes, well this one doesn't exactly give off beach vibes but it is the perfect balance between the beachy notes and warm notes that's just perfect for fall season.