The bodycon dress is an essential addition to any closet, keeping up with the latest fashion trends. Wearing a black bodycon dress can make you look sexy, fierce, and fabulous. These dresses fit close to your body and "hug" every curve.
They can be short or, more often, midi length, which is a popular length. Don't worry, you can also get the maxi length. The black bodycon dress can be dressed up with sky-high heels or down with low-key accessories and sneakers.
In this post, we are going to take a look at the various ways in which you can wear a black bodycon dress, as well as the various ways in which you can style it for different occasions. You will quickly realize how versatile this piece is, as you can easily pair it with sneakers, flats, or even high heels.
Best Ways To Style A Black Bodycon Dress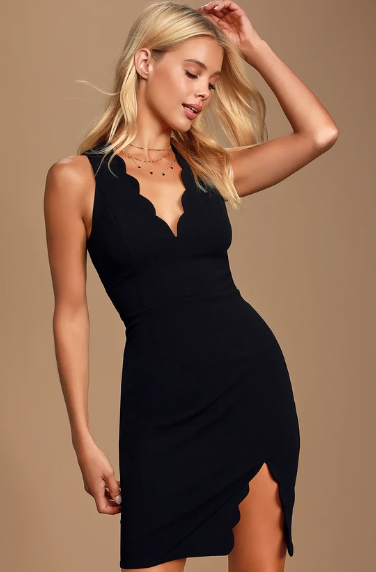 Following are some trendy and best ways to style a black Bodycon dress:
Style With Silk Dress Robe
If you wear a simple bodycon dress and accessorize it with a silk robe, you can easily make it look amazing, as well as very elegant and chic. The dress features a very large slit down the front, and it would go wonderfully with a great pair of strap sandals in black.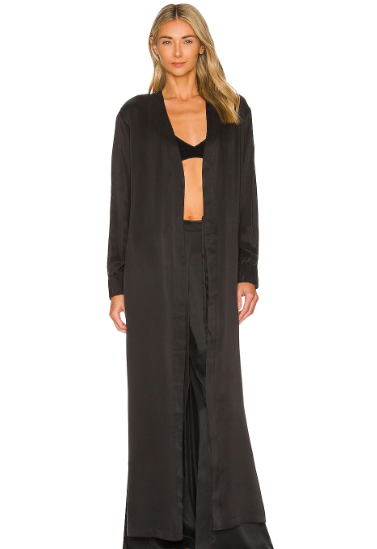 This is a versatile outfit that can be worn to a variety of events, from more relaxed settings like dining out to more formal gatherings like parties or weddings. In either case, you will look stunning.
Style With a Black Coat
When the weather turns colder and the wind picks up, you may reconsider wearing your bodycon dress.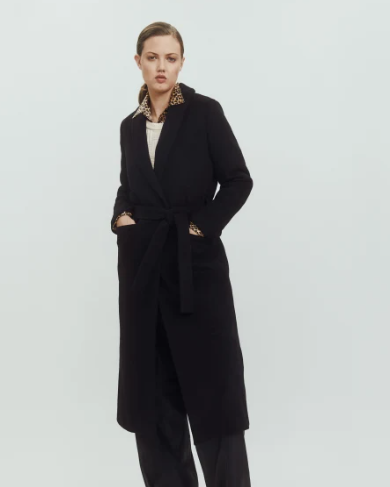 However, if you wear it with a long black coat, you will not be cold. It's the perfect outfit for casual wear with sneakers or flats. For formal occasions, these are easily interchangeable with high heels.
Style With Black Leather Jacket
Wearing a black bodycon dress is the best way to look instantly sophisticated. When putting this outfit together, a classic leather jacket can be your best friend.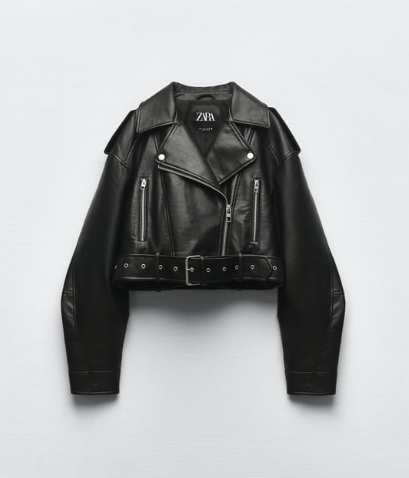 It will give your outfit a cool, up-to-date look. You can wear stiletto heels if you want to look very seductive and sophisticated. You can also wear flats or little kitten heels.
Style With Thigh High Boots
The great thigh-high boots are another great way to style and wear the black bodycon dress.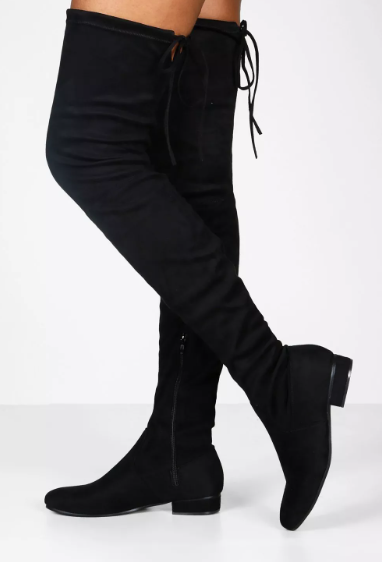 An elegant outfit is made up of a short black bodycon dress, a long grey coat, and beige boots. This will make you look great if you want to go to popular nightclubs.
Conclusion
Let's sum up everything. The body-hugging black dress is a fantastic wardrobe essential. As can be seen, it is very simple to transform it from a day dress into an evening dress; all that is required is the addition of some high heels and a long coat. I hope you like the outfits that I've put together for you and that you can find something that works for you.