It's hard not to say that Victoria's Secret Bare is a scent that you can keep in your mini perfume bottles, wearable to any occasion, anywhere, and in all kinds of weather. For the weather thing we would say it would be best to wear during warm weathers because it's going to be your best friend for the lakeside, tropical spots, or anything that feels like summer. It has a gorgeous floral sensuality that's enough to attract everyone around you and gather all those compliments on your scent. Well, now as you already got a hint of what type of scent it is, let's get into the details of this scent and give you an honest review so you know if it fits you or not.
Victoria's Secret Bare Perfume Review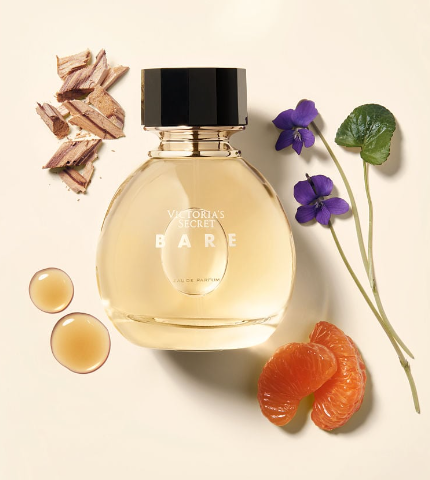 Okay so, I blame TikTok for my obsession with this scent, seriously! And when I say blame it means that it's gonna make me broke because what I'm gonna do when my Bare bottle finishes? Buy a new one? Yeah, like I have any other choice.
Well, in short guys, I love this scent! I wish i could end this review in this sentence but how will you guys know then how gorgeous this scent is and how badly you need to add this in your perfume collection? So, let's start with how I got convinced buying it without even giving it a sniff test because of all the ads, TikToks, and sponsored posts I was coming across (insane, right?). Well i just bought it when i sniffed it for the very first time, oh man just don't even get me started. This scent is extremely warm, cozy and just too sweet to be true, the perfect amount of sweet notes of this scent is what makes it stand out from other scents. This makes a perfect skin scent, and if you are like me and into powdery perfumes then the stunning touch to this scent that ends with a powdery note will make you drool over this.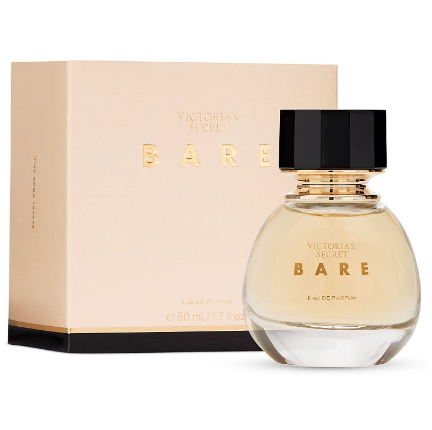 Victoria's Secret - Bare Perfume ($40)
If you ask me, this scent is everything I crave in a bottle. There is no surprise since the very first sniff it has been my go-to for any occasion and my best friend even called this my signature scent too. Because she knows I am always on the hunt for something new for my perfume collection and always wearing something new everyday and she has been smelling this since I bought it, so she is right! Victoria's Secret Bare is truly luxurious, warm and sensual which makes it a perfect choice to wear for cool and cozy fall nights.
When reading reviews i read so many people saying that they didn't picked up the sandalwood in this scent, but i cannot related because i really picked up at the first time and loved it, other than sandalwood i like the warmth of mandarin Madagascar and how can one not notice violet in it? well , violet is very subtle and almost not-there note but still it smells great in it. So, in the end I confirm that this scent is worth buying and sniffing off wherever you go to feel your best.
Final Thoughts
Victoria's Secret Bare perfume is a must-have in your fragrance collection because of its luxurious, warm, cozy, and sensual scent. It makes the perfect scent to wear to any occasion and makes people obsess over and gather a lot of compliments.