Since their peak popularity in the mid-aughts, skinny jeans have maintained a lasting presence in the world of fashion trends. Despite predictions of their decline surfacing nearly a decade ago, these snug-fitting denims have defied expectations. Devoted followers continue to champion them as the most flattering style, and designers continually cater to this preference with a diverse array of options.
Interestingly, as Generation Z has come into its own, a generational discourse has arisen. In some circles, skinny jeans, along with side parts and the laughing emoji, are viewed as somewhat outdated. Nevertheless, there remains a steadfast belief among aficionados that skinny jeans are a timeless style. Those who swear by this silhouette understand that it impeccably complements their body type.
Best Black Skinny Jeans For Women
Ahead, explore our curated selection of the finest black skinny jeans for women currently available, accompanied by expert styling advice.
Levi's 501 Skinny Jeans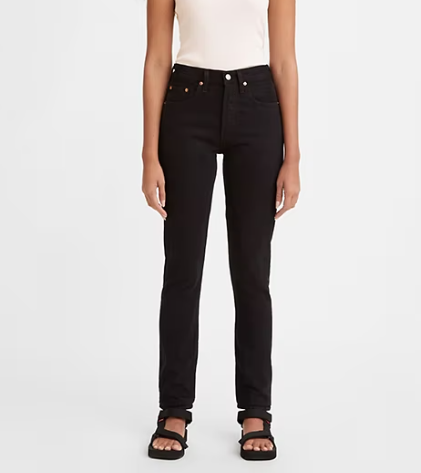 As mentioned earlier, the straight-leg, often referred to as the "mom jean," is currently a favored silhouette, particularly the Levi's 501 version. However, Levi's also offers a hybrid option—a skinny version that combines elements of both true skinny and straight-leg styles. As suggested by Minor, this style is ideal for those wanting to embrace the latest denim trend while not entirely abandoning the classic skinny fit. Priced just under $100, it's a budget-friendly choice.
Rag & Bone Cate Mid-Rise Skinny Jeans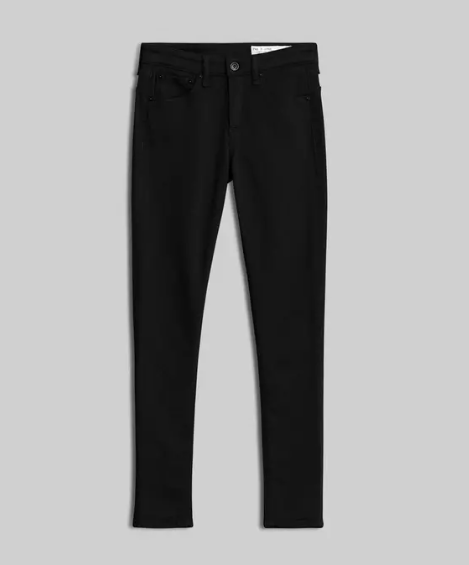 For a versatile mid-rise option, Rag & Bone's Cate Mid-Rise Skinny Jeans in Black strike a balance between high and low rises. According to Minor, the mid-rise, finished hem, and solid black wash make these jeans suitable for various occasions.
Frame Le High Skinny in Film Noir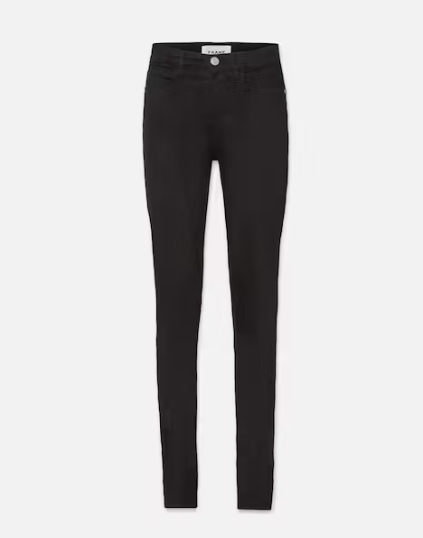 The Frame style is renowned for its super stretchy material, providing a glove-like fit typical of classic skinnies. Sitting at the small of the waist for a high rise, it offers a '70s rock-n-roll vibe in solid black and channels Kate Moss in the mid-aughts with its faded black style.
RE/DONE 90s Mid-Rise Cropped Jeans
Opt for a simple, cropped skinny style like the one from RE/DONE to let your shoes take center stage. With a mid-rise and straight skinny fit offering room from the knees down, these cropped jeans allow your ankles to breathe and showcase your favorite statement shoes.
Paige Hoxton Ankle Jeans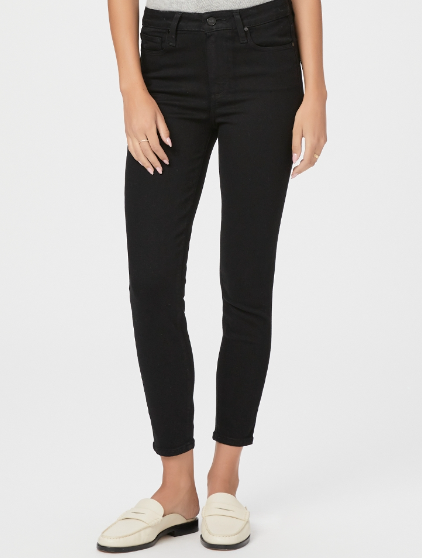 Paige's Hoxton Straight style offers a modern take on skinny jeans with a high rise and a more relaxed silhouette from the knees down compared to its ultra-skinny counterpart.
Everlane Way-High Clean Front Skinny Jeans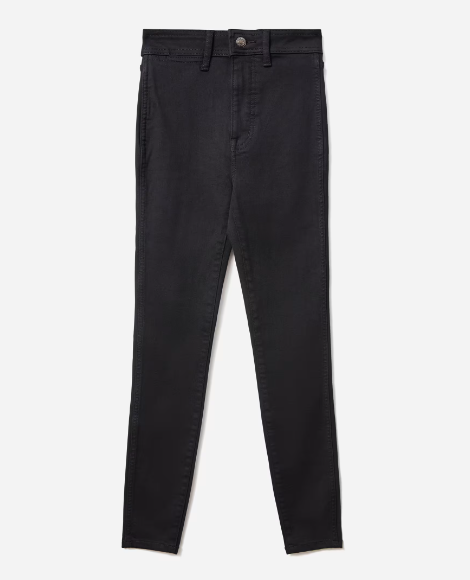 Everlane's Way-High style combines designer quality with affordability, presenting a quintessential high-waisted pair designed to feel like leggings while maintaining the appearance of classic jeans.
Good American Good Leg Jeans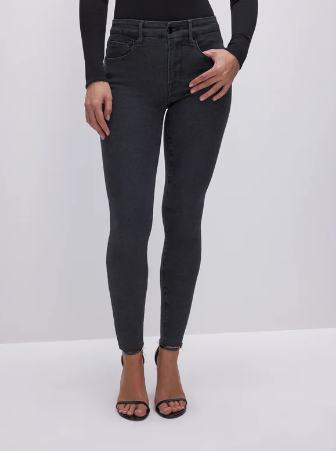 For those drawn to ripped denim, Good American's best-selling category features ripped knees and a cropped, unfinished step hem for an edgier take on classic black skinnies.
Madewell High-Rise Skinny Jeans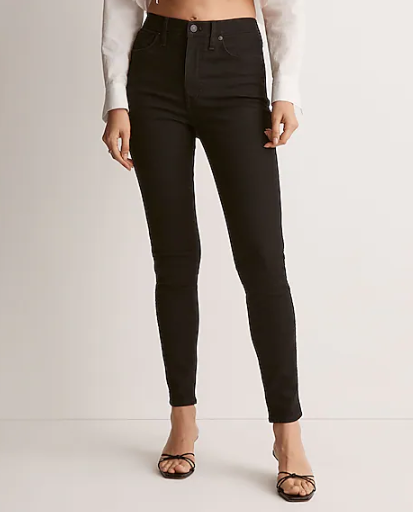 Elevate your love for skinnies with Madewell's high-rise pair, tightly fitting throughout thanks to super stretchy denim that molds to the body, creating the illusion of long legs according to the brand.
Conclusion
So, have you decided which one you will go for? No worries, you have all the time in the world to decide the best ones out of our top picks for skinny jeans for women. All these are unique in their own way, despite the uniqueness they have amazing fabric and style.