While we own so many handbag types, whether it's a crossbody bag that is always with us whenever we head to, or a clutch that's just perfect to carry to the events where we only want our go-to essentials and nothing else, and then a shoulder bag when we need a lot of essentials and we still cannot put all of them because of the small space. So, all I would say is choose a Tote bag already!
Everlane must understand the power, space, and versatility of the Tote bags, that's the reason why we see a lot of useful, spacious, and modern sophisticated tote bags at Everlane that we cannot resist from. The tote bags are truly a must have for everyone i guess, because of their space, timeless appeal, and how we can always carry it effortlessly to anywhere anytime.
Everlane Tote Bags You Will Love To Carry
Whether you want a hobo-inspired minimal tote bag or you want a spacious huge classic tote, Everlane has got you covered.
Classic Everlane Tote Bags
What should I say about the classic tote bag? Well, I loved the first look and I never fell out of love since. I just love the space, the shape, and the charm of the classic tote bag.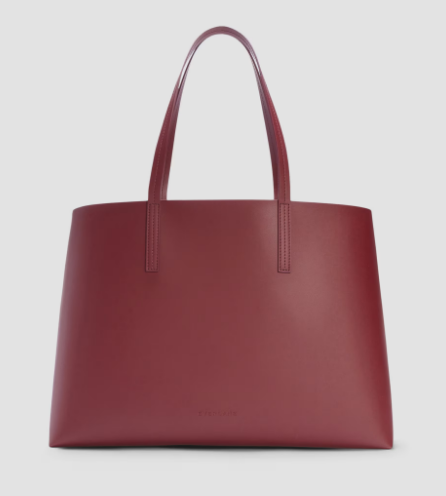 A modern touch to the classic tote is everything we crave in our handbag collection right now. What a lovely color, how spacious, and how cool this looks if we imagine carrying this with every outfit we have in our mind. This one is just the perfect choice for all the cool womens out there to add a hint of chicness to your looks.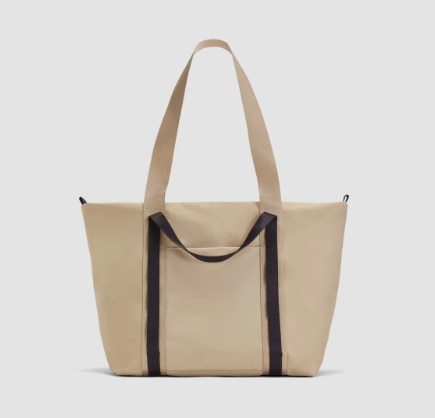 Here comes the two-toned tote that is just the vibe. We all at least own two or three bags that are two toned, as fashion trends in 2023 has two-toned everywhere whether it's the clothing or accessories. And, without a doubt we love the minimal charm of this black and khaki tote.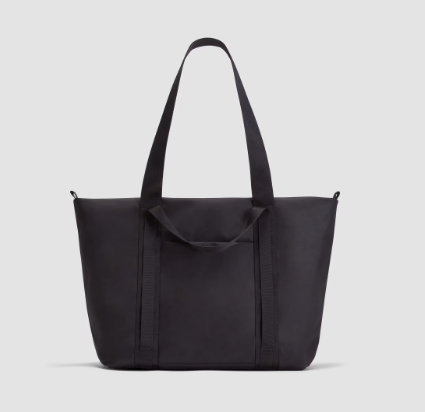 Also, if you don't want to opt for a two-toned, you can go for this solid colored tote as well. Black is always gorgeous for me, whether in handbags, clothing, or anything else. I just loved the appeal of this classic black tote bag with the straps that are too comfortable to carry all around.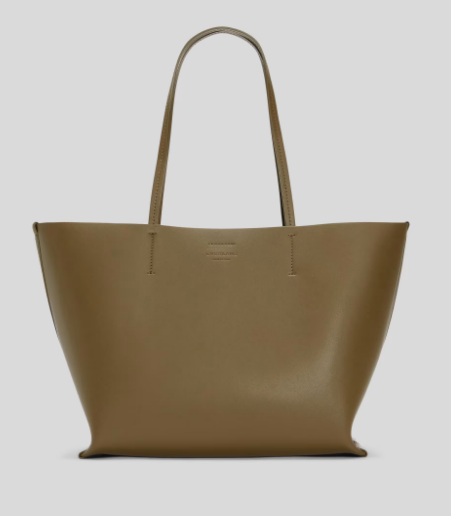 Gorgeous! Yes, I had the same thought. This extremely stunning color, extremely gorgeous shape, and the perfect size for a tote is just making me blush. How can someone resist? This tote bag has enough room for all of your life and work essentials, whether you are leaving for a brunch, a work meeting, or you wanna carry all your babies essentials in this one, this will serve you just right.
Trendy Everlane Tote Bags
For the ones who want minimal and trendy tote bags that are not too-big and not too-classic-looking tote bags, Everlane also got you covered with its stunning on-trend designs.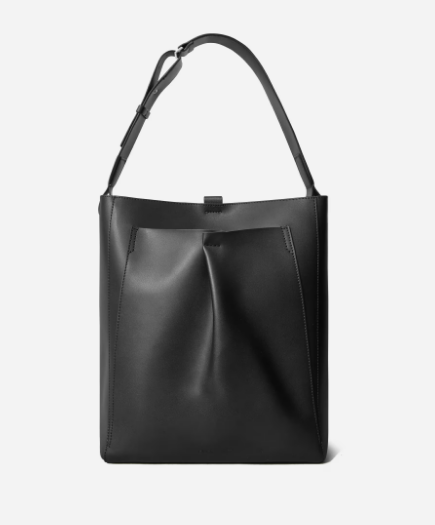 How lovely this looks right? Look, it's just the perfect choice for all the cool girls, model-off-duty looks, and Y2K fashion inspired womens. How you carry it will do justice to this style without a doubt. Pair this with your casual outfits to add a twist of modern touch and polished appeal, or pair this with your favorite fall outfit to carry this leather tote bag all around with you all night, the choice is yours.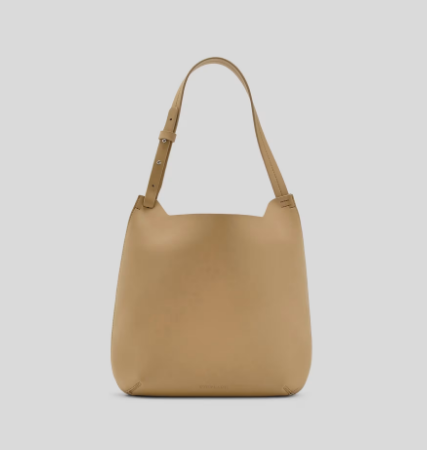 Oh so cute, so adorable. Hobo bags have always made me obsessed, the size and shapes they come in are just the right twist we need in our wardrobe now. These are so easy going, simple, versatile to style, and also have enough room inside for your essentials. So, it sounds like a perfect bag to grab for me.
Conclusion
Everlane has a reputation for producing high-quality, sustainable, and fashionable tote bags that cater to every style and purpose. From work to weekend, these best Everlane tote bags are versatile, functional, and durable, making them perfect for everyday use. Once you start carrying one of these totes, you'll never want to go back to anything else.