While there are many hair trends we are spotting, whether it's a hairstyle that gets a lot of love or a hair color that is slayed by a gorgeous celebrity throughout the year. There is one more hair trend which we mostly overlook, and that is hair accessories.
What should I say for hair accessories? There are gorgeous hair clips, hair scrunchies, headbands, and whatnot. Well, If you really wanna step-in the trend, Check out Lulus hair accessories, They are gorgeous, elegant, and serve a lot of beautiful looks for your hair. A single accessory can quickly change the boring hairstyle or haircut in a blink of an eye. We loved every single one from Lulus but let's reveal the top picks of Lulus hair accessories that we swear by.
Lulus Hair Accessories You Need
Whether you want a hint of hair accessories to take the boring look to a trendy one or you want a stand out effect to your hair with chunky claw clips and pearl hair pins, these Lulus hair accessories are perfect for you.
Pearl Hair Pins
We all love side parting hairstyles, and we always need hair pins for that. But, don't tell me you are going to be using bobby pins, here are the trendy ways you can upgrade from your boring hair pins and opt for these Lulus hair accessories. Pearls are every girl's weakness if you ask me, and these gorgeous hair pins are just the right vibe. These are enough shiny to make you standout and your hairstyle the center of attention.
Gold Hair Barrette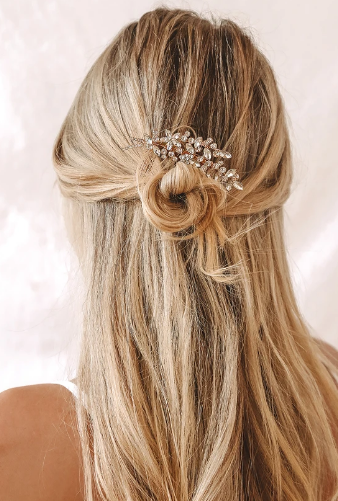 These gold rhinestone hair barrette comb is perfect for when you need to add a hint of attention to the back hairstyles. This gold and glitter barrette is perfect for wedding wear and as well as a fancy occasion. Perfect for any hair texture and hairstyle.
Multi Checkered Claw Clips
Claw clips are every clean girl's go-to essential, whether she is going to run errands or she is getting ready for a brunch date. A claw clip has enough space for the longest and thick hair textures, it gives a chunky and standout look to anyone who wants to secure their hair and still want to look trendy.
Plaid Tweed Headband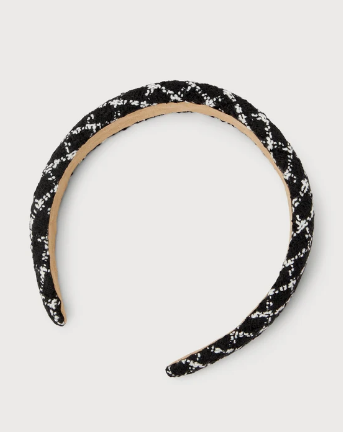 A headband is a must-have for all the good and bad hair days. On good days it makes it easy for us to just leave our hair down and just add an accessory to take all the attention and on bad hair days it helps with hiding the greasy front strands or non-voluminous hair with its gorgeous detailing.
Hair Scrunchies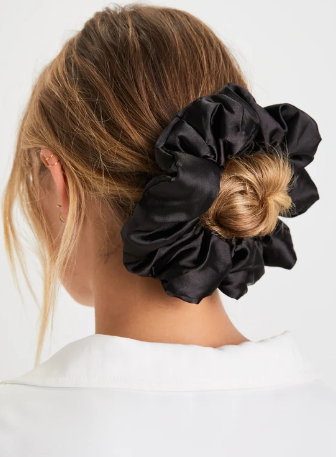 Scrunchies are so trendy and useful that we can use them for casual use, at parties, and even when we are sleeping. Scrunchies are great for our hair health as they help with reducing the frizz, breakage and gives our hair a soothing effect with its quality. Scrunchies can take any boring bun of yours to a trendy one with its chunky effect.
Conclusion
The right hair accessory can elevate any hairstyle and Lulus has a wide range of options that cater to different tastes. From hair clips to headbands, these top Lulus hair accessories are not only stylish but also practical and affordable.