A black dress? Every girl dreams to own every single dress style in black. The color that is loved by everyone and hated by none. Well, we know the hype and understanding of black, the power it holds is just endless and unexplainable. When finding the most iconic styles of black dress, Everlane offers a lot of them and that include "iconic". These black dresses are in styles we dream to have, styles that are the most loved in our daily routines, and the styles which are versatile and timeless.
When looking for Everlane black dresses, you will find a bunch of iconic styles like tank and shirt dresses, slip and strapless dresses, midi and wrap dresses, and what else is left in the iconic part? So, are you ready for an iconic reveal of Everlane's black dresses?
Iconic Everlane Black Dresses You Need
Whether you are into casual and relaxed dresses like shirt dresses and polo dresses, or you wanna go all-out for a trendy look with slip dresses and wrap dresses, here are some iconic everlane black dresses that your wardrobe craves for.
Shirt Dress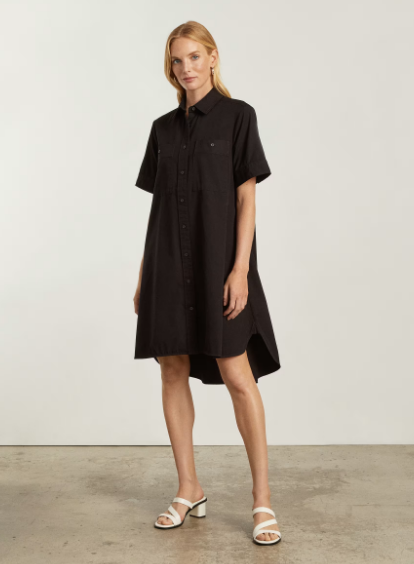 All the It girls own a bunch of button-downs without a doubt. Well, button-downs give you a polished and clean girl appearance and that's everything we crave for. Just have a look at this one, how classic and chic this shirt dress looks, the ever crisp looking black button-down and the flowy and long-short length of the dress is making it even more iconic than it is already.
Tank Dress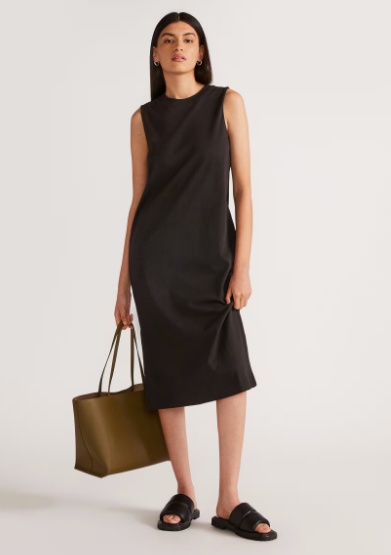 We are actually talking about the staples in dresses now, we cannot spend a day without a tee, button down, and tank tops, right? Well, Everlance understanding our needs made the best things for us. This tank dress is as classy as it looks on this model in real life too. You can easily style this one for so many occasions by just adding any outerwear, accessories, and switching between footwears.
Polo Dress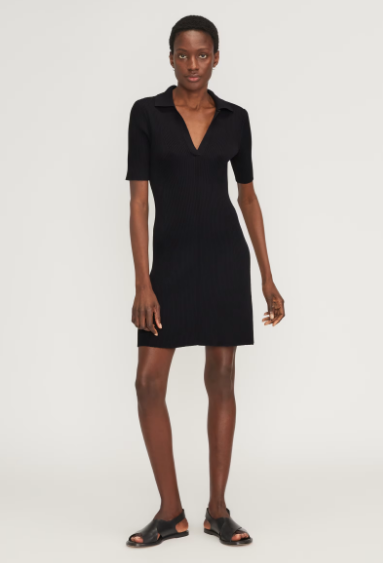 No, we are not finished with the casuals and obviously iconic pieces. You will get the thought of the word "iconic" until the very end of this article for sure. Well, about the Polo dress, we fell in love with the first look of this. How effortlessly iconic this one looks on every body type, and for every occasion. Timeless piece that can be styled as many ways as possible and no matter what the weather, occasion, mood is.
Wrap Dress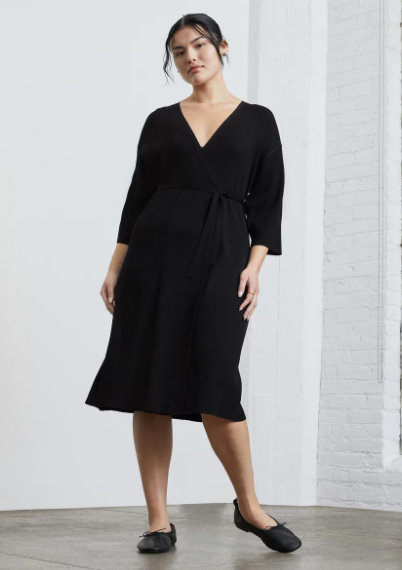 A wrap dress is a must-have in every wardrobe, as it is a perfect combination of minimal and the trendiest one. These dresses are the most spotted in summer to spring season, because of their flowy silhouettes, and the wrap ribbon details. These look perfect with kitten heels and as well as platform heels.
Strapless Dress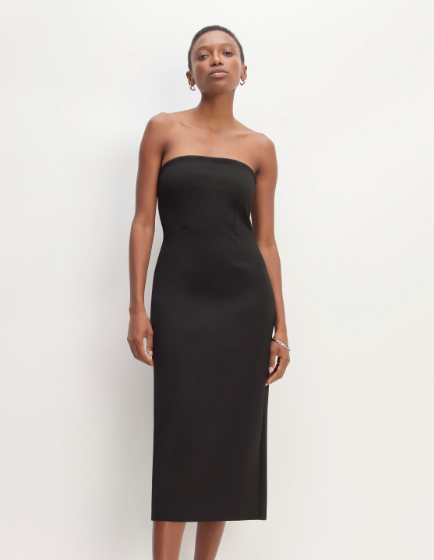 A strapless dress is something we cannot say no to, no matter whether it's daytime or night. It just looks perfect on our skin. Strapless dresses are most loved by the fashionistas who love showing off their neckline and collarbones, which makes it perfect for a date outfit. Add some minimal jewelry or even a chunky necklace if you want to grab attention towards your neckline.
Slip Dress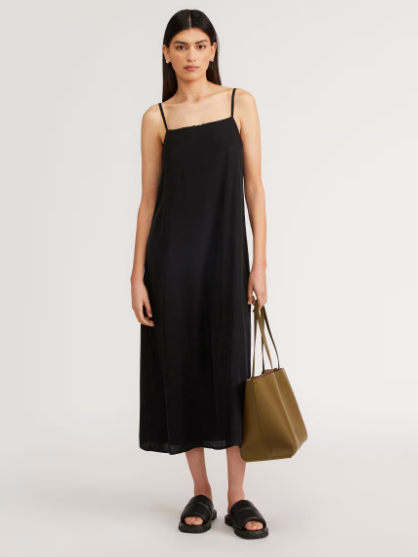 A square-neck and slip dress? What an iconic combination it is. Silk dresses are always iconic and this black one with those spaghetti straps, square neck, and the crisp silhouettes is just a dream come true for a cool girl. These can be pulled off for brunch outfits to fancy dinners in the most effortless manner possible. Just play around with the accessories and footwear to transition from seasons and occasions.
Conclusion
So, how about all of these? I know what you all are thinking, and I know these styles are so iconic and so timeless that no one can resist. So, without any wait get your hands on these and create a bunch of stylish and sophisticated outfits by mixing and matching these with your wardrobe staples.