The foundation is the most essential part of makeup, as it is supposed to be the base at which makeup is applied. Messing up your base is the worst decision you'll ever make. Picking a foundation for your skin has got to be one of the most difficult choices to make, especially in cases of dry skin.
I know many people who would give their all to just find the 'right' foundation that suits their dry and sensitive skin. The good part is that such products exist and have been reviewed as products that help provide that comforting base to your dry skin.
5 of the Best Foundations For Dry Skin
So, let me provide you with some of the best foundations for dry skin that would satisfy your makeup looks and provide you with an excellent base. Keep reading, as this won't disappoint you!
Giorgio Armani Luminous Silk Foundation
It's a product that has made news for its excellent results when used by people with dry skin. The lightweight texture, natural radiance, buildable coverage, and long-lasting effect that it provides fit well with the definition of an excellent foundation. It's known to be the best in the game! Say goodbye to visible pores and cakey looks and rather invite a lightweight and natural look to your skin.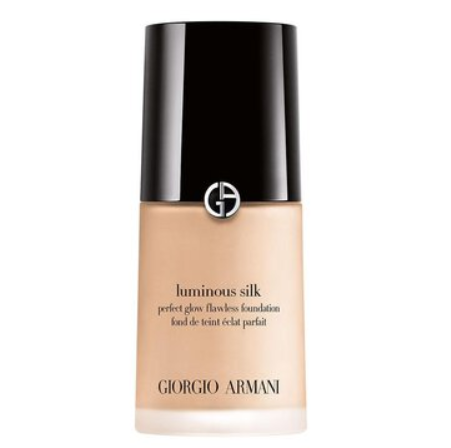 Giorgio Armani Luminous Silk Foundation ($69)
A plus point is that this masterpiece comes along with various skin shades that give a hell lot of options to choose from according to your skin tone. At last, this product blends seamlessly and gives you a skin-like finish. Come on, who wouldn't want that?
Maybelline Dream Radiant Liquid
"Maybelline Dream Radiant Liquid Foundation" is certainly known for its remarkable results in offering medium coverage and dewy skin. It makes your skin feel lightweight, hydrated, smooth, and not cakey at all. This foundation is a magician for dry skin and surely does justice by providing the finished look of glowing, smooth, and nourished skin. In addition to that, it includes SPF 30, which shields the skin from harmful UV rays, although it is suggested to apply sunblock underneath for comprehensive sun protection.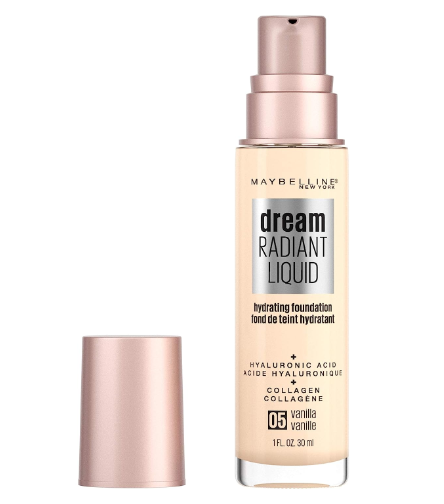 Maybelline Dream Radiant Liquid ($13.99)
This foundation should be your go-to choice if you are UV sensitive and have dry skin. It doesn't end there though. The extraordinary foundation includes Niacinamide, also known as Vitamin B3. It helps improve the skin barrier, enhance the appearance of enlarged pores, as well as even out skin tone.
NARS Sheer Glow Foundation
You could call it magic or something, but this foundation is no joke. "NARS Sheer Glow Foundation" provides buildable coverage, even skin tone, and moisturized, and hydrated skin. Additionally, it includes Ascorbyl Glucoside, which is a stable form of vitamin C that provides antioxidant benefits, helps brighten the skin as well as reduces discoloration or uneven skin tone.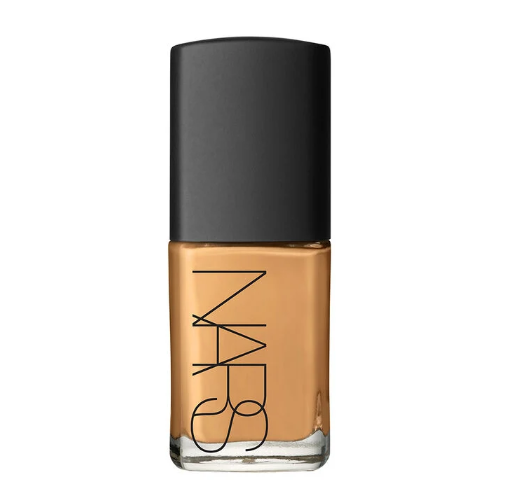 NARS Sheer Glow Foundation ($47)
Furthermore, it has marvelous moisturizing and nourishing results due to the glycerin that is included in it. It locks in moisture and provides you with all that smooth skin. This foundation won't disappoint you, as it's the best foundation for dry skin.
L'Oréal Paris True Match Foundation
A foundation that comes up with a vegan formula along with an easy-to-use pump, who's going to decline that? Its customizable coverage helps in satisfying your needs and allows you to prefer the type of coverage you like for various occasions. Along with that, the lightweight and long-lasting formula of this foundation makes it easy to use for a whole day use without any discomfort.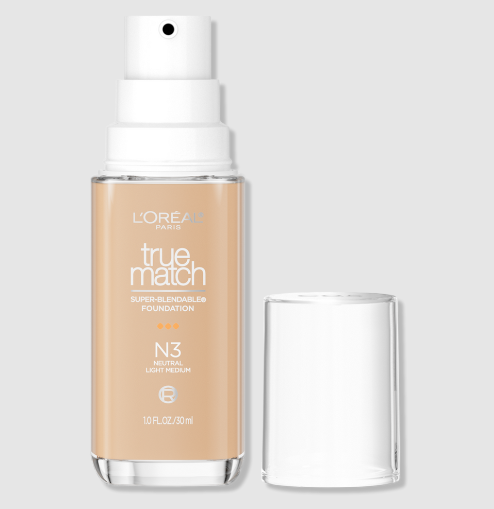 L'Oréal Paris True Match Foundation ($13.99)
Furthermore, it helps in evening out complexion and hides imperfections if that's what you prefer. It provides a flawless base along with various shades to choose from according to your skin tone. Life just got easier suddenly.
Dior Forever Clean Matte Foundation
Dior Forever Clean Matte Foundation's pore refining, smooth coverage, oil control, and long-lasting yet lightweight properties are altogether what make this foundation a masterpiece. It provides your skin with smooth texture and shine, in addition to coverage of imperfections such as redness, blemishes, and discoloration.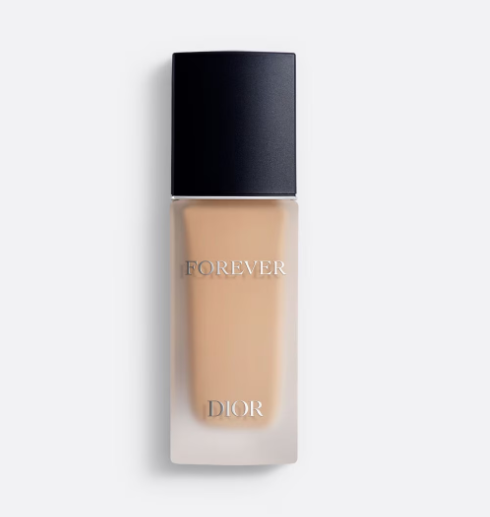 Dior Forever Clean Matte Foundation ($55)
This dreamy product gives off a perfect look with long-lasting effects and oil control making it considerable for all-day wear. Although, it is recommended to apply a moisturizer before using this product for an even smoother and better result.
Final Thought
A person who has dry skin often finds it difficult to find the right product(foundation) for their skin. These are some of our top picks to revitalize your skin and give it that healthy look. Nevertheless, it is recommended to try the products and see how they go with your skin first. Taking care of your skin is essential, and your skin deserves the best products out there! The products that are listed will provide you with your dreamy look. Go ahead and try these foundations out already!