Powder foundations designed for dry skin go beyond the usual mattifying and long-wear features. Among the plethora of complexion options like tinted moisturizers and skin tints, powder foundations stand out for their enduring qualities. Despite perceptions that powders might not suit aging skin's hydration needs, the latest formulations address this concern and offer additional benefits.
To begin with, powder foundations are often less irritating than liquid foundations because they remain on the skin's surface without easily penetrating. This quality makes them suitable for humid climates and oily skin types. Moreover, these powders are versatile, allowing you to layer them over liquid or cream foundations to function as impromptu setting powders, enhancing the longevity of your makeup all day.
Best Powder Foundation For Dry Skin
Powder foundations have proved to be valuable multitaskers in your makeup routine, particularly if you have dry skin. Below are some of the best powder foundation for dry skin you can get your hands on.
One/Size Versatile Powder Foundation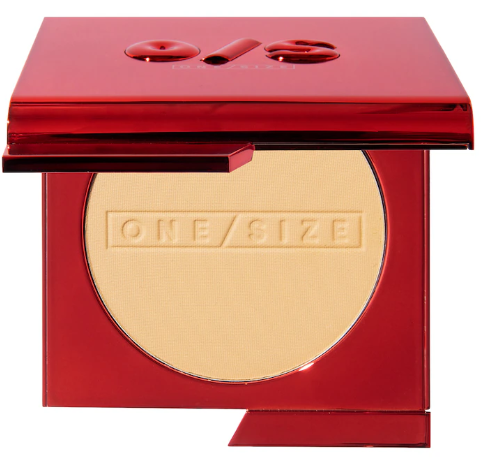 Without a doubt this full-coverage foundation will make you fall in love with the texture and flawless finish it provides you. This foundation has been honored with the Best of Beauty award in 2021, so you already know that it is an endgame. Best thing about this is it has true-color pigments which works well to give a blurring effect that helps minimize the dark spots. Plus point is its buttery texture that eases the applying process and doesn't make the dry skin appear patchy and also minimize the fine lines if you have any. This foundation comes in 32 shades with 6 different undertones which is a win-win, as you don't have to struggle finding the perfect one for you.
L'Oréal Paris Infallible 24HR Powder Foundation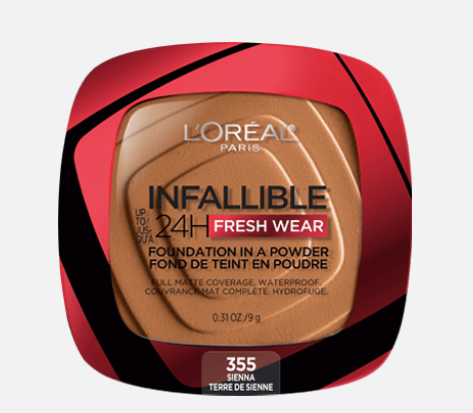 We all wanna get our hands on this foundation that's been blowing up on TikTok for so so long. This powder foundation not only gives your skin a flawless, airbrushed finish but also feels incredibly lightweight. What we love about this is this foundation comes in 20 different shades to choose from, It is oil-free powder and surely is a dream for those with dry and combination skin—no creasing, settling in wrinkles, or clogging pores here. The best part? It's heat-proof, so you can breeze through the warmer months without worrying about caking or that heavy feeling. And guess what? It comes with a nifty flat sponge applicator for added versatility. Use it dry for medium coverage or dampen the sponge for a full-coverage glam-up.
Maybelline New York SuperStay Powder Foundation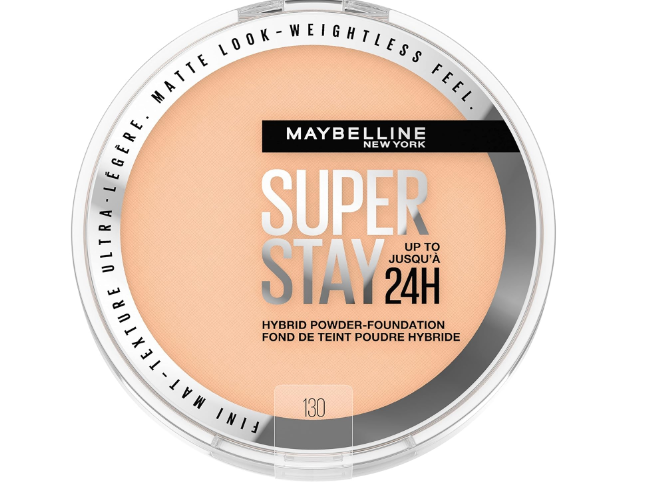 This budget-friendly powder formula laughs in the face of sweat, humidity, water, and caking. Imagine the natural finish of a liquid foundation combined with the lasting power and buildable coverage of a powder. It's got you covered from medium to full without clogging those precious pores—yep, it's non-comedogenic. Ideal for setting that flawless look, especially if you're rocking oily skin. And with 16 shades to choose from, finding your perfect match just got a whole lot easier.
BareMinerals Matte Powder Foundation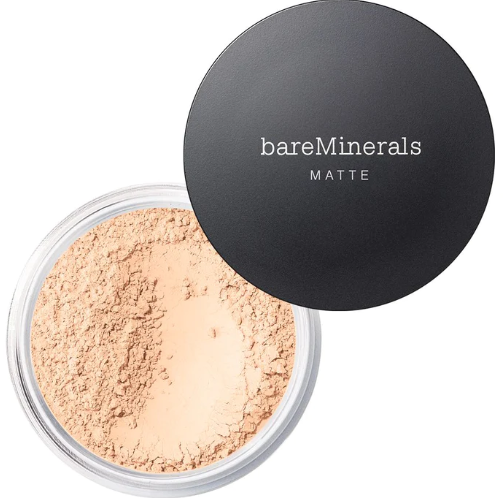 Powder foundations have been a staple for ages, but BareMinerals takes the crown for redefining the game. Their loose powder has been a consistent winner of Allure Best of Beauty Awards since 2007—I've got the receipts to prove it! This gem doesn't just stop at light-to-medium coverage; it's a chameleon that can be built up to full coverage when the mood strikes. And bonus points: it's armed with titanium dioxide and zinc oxide, doubling as a sunscreen filter for that added glow and protection.
Make Up For Ever Matte Velvet Powder Foundation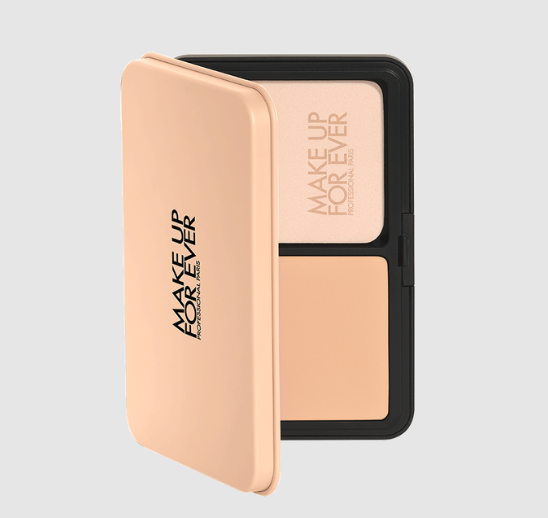 Just imagine a powder foundation with a silky texture that doesn't just sit on your skin but gracefully melts into it. Once applied, it performs a magic trick, becoming practically invisible and leaving your skin with that coveted airbrushed finish. The secret sauce? Three different types of powders working together to correct redness, minimize pores, and even out texture—all without a hint of cakiness. Now, that's the kind of sorcery we can get behind.
Fenty Beauty Pro Filt'r Powder Foundation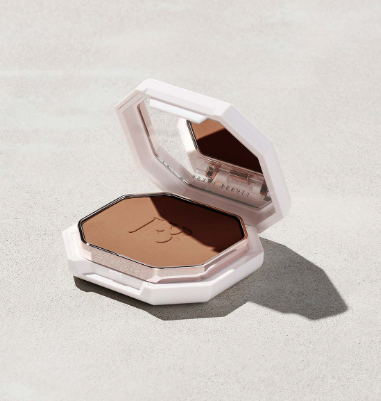 Powders often keep it simple with a single translucent shade, but when it comes to powder foundation, simplicity takes a back seat. This buildable wonder goes beyond the basics, stepping up to conceal and blur large pores, dark spots, and more. In true Rihanna fashion, the formula boasts an impressive range of 50 shades, setting a gold standard for inclusivity since 2017. And it's not just about looks—this foundation is a trooper, resisting the challenges of sweat and humidity. Despite its generous coverage, it plays nice by avoiding that heavy feeling and sidestepping into fine lines and wrinkles. It's so lightweight that you can even layer it over other foundations for that flawless finishing touch.
Bobbi Brown Skin Weightless Powder Foundation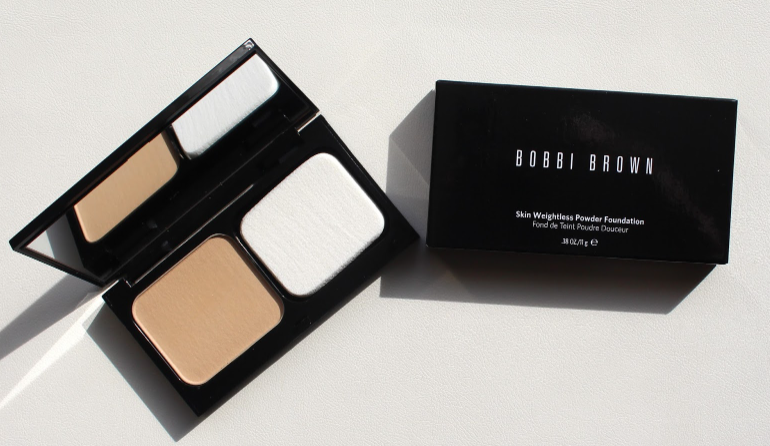 True to its name, this 17-shade formula lives up to its weightless promise. It leaves you with a super-smooth, shine-free finish and offers a medium-to-full coverage that works like magic to camouflage hyperpigmentation and blemishes—no caking in sight. Surprisingly cushiony on the skin, it might owe its luxurious feel to ingredients like squalane, a lipid identical to what our skin's moisture barrier loves, along with botanical extracts like apricot and rosemary. And let's not forget the convenience factor—the compact size makes touch-ups a walk in the park. Weightless, flawless, and easy to carry—what more could you ask for?
Conclusion
If you have dry skin and are looking for the best powder foundation, this list of great options that will help you find the perfect match. With options ranging from affordable drugstore brands to high-end luxury products, you're sure to find a powder foundation that will keep your dry skin looking flawless all day long.