Finding the perfect pair of causal shoes for heel spurs is a crucial initial step in easing the discomfort associated with this prevalent foot condition. Approximately 15 percent of the population contends with heel spurs, characterized by the growth of bone on the underside of the heel. Interestingly, not everyone with heel spurs experiences pain, and some may be unaware of their presence. However, when heel spurs do cause discomfort, the symptoms often mirror those of plantar fasciitis. This discomfort can manifest as a sharp pain, especially after extended periods of inactivity such as waking up in the morning, or as a persistent dull ache. Sensations of discomfort or a sharp shooting pain may radiate from the bottom of the heel into the arch.
Heel spurs typically arise from overuse, similar to plantar fasciitis, or from wearing poorly fitting shoes like heels, heeled boots and others. Consequently, selecting the right footwear is essential for both preventing and alleviating pain associated with this condition. Footwear with anatomical arch support is beneficial for promoting healthy foot alignment. Proper alignment ensures that the entire foot absorbs the impact of each step, distributing the pressure evenly instead of concentrating it solely on the heel.
Best Shoes For Heel Spurs You Need
The market offers a variety of heel spur-friendly footwear options, ranging from work or walking shoes for daytime use to comfortable dress shoes for the evening. The path to finding the best shoes for heel pain starts right here.
Hoka Arahi 6 Sneakers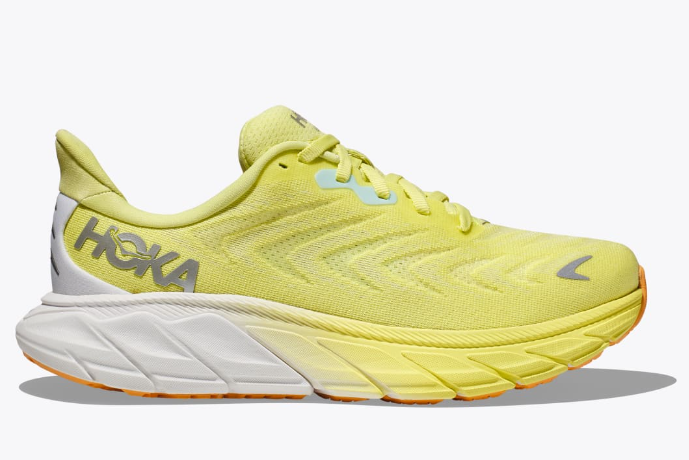 When it comes to finding reliable support for heel spurs, Hoka shoes are our go-to choice—they rank among the top walking shoes for this condition. Specifically, the Arahis model stands out for both walking and everyday runs, thanks to its compression-molded EVA foam midsole and the thoughtful inclusion of a rocker bottom design. Hoka is known for its generous cushioning, a crucial feature for individuals dealing with heel spurs.
Oofos Ooahh Sport Slide Sandals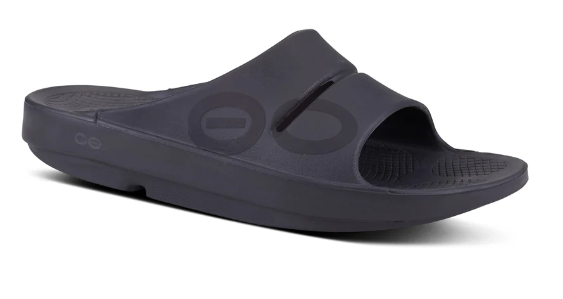 These slides feature a patented EVA footbed that cradles your arch and provides solid support for your heel. The adjustable strap at the top ensures a secure fit, keeping your foot firmly in place while allowing for easy adjustments to achieve a wider fit, effectively reducing compression around your toes. The outsole, generously cushioned, excels at absorbing impact with each heel strike, alleviating stress on your joints and heels.
Brooks Running Adrenaline GTS 22 Sneakers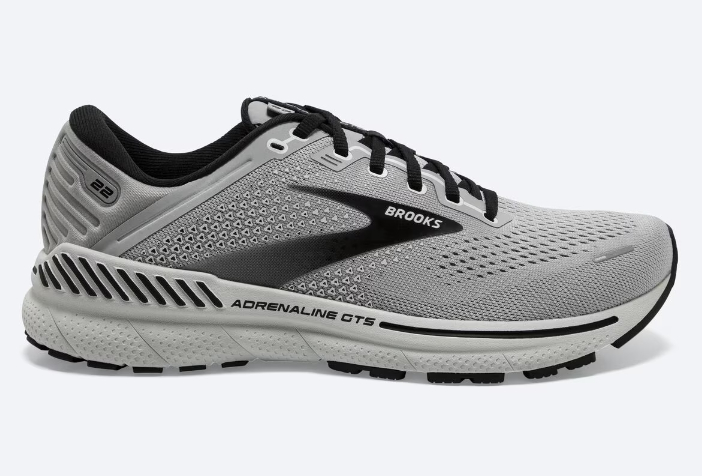 Brooks shoes have carved a niche for themselves with their exceptional arch support, and the Adrenalines take this reputation a step further. Personally, I'm in my second year with the Adrenaline, and I doubt I'll be switching to any other shoe. Working in a hospital, I've found that these are the only shoes that effectively alleviate back pain and provide unwavering support throughout extended wear. While other brands may offer comfort, none have matched the level of support my Brooks deliver
Keen WK400 Sneakers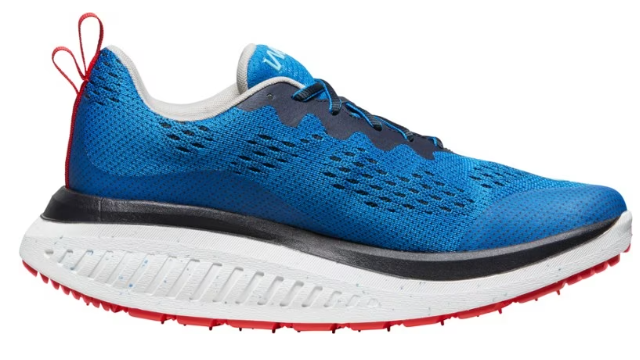 This Keen sneaker is not just your typical sporty footwear—it's designed with the orthotic comfort needed to combat heel spurs. Speaking from personal experience, I love these sneakers! Dealing with a knee injury that makes walking on an incline painful, I was pleasantly surprised during my first walk in these shoes. The ease with which I could walk uphill without any pain was astonishing. I'm genuinely impressed and wholeheartedly recommend them. I opted to size up by half, and they fit perfectly.
On Cloudstratus 3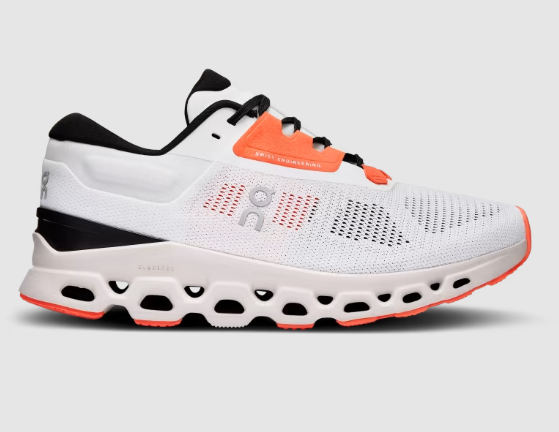 These are cushioned and supportive footwear which helps in relieving pain and pressure from the heels. These are made from on-running signature cloud technology and no doubt it looks and feels exactly the same, I mean comfortable and supportive. These are really great for absorbing shock during the long and short runs, and their perfect height gives you perfect support and space to keep your pressure on them and not on yourself.
SAS Bliss Loafers
These comfortable wedges boast a low heel height that allows for versatile styling, making them suitable for dressing up or down, whether it's a day at the office or an evening happy hour. Personally, I find these loafers to be a lifesaver. With a demanding schedule that keeps me on my feet for 12-16 hours per day, finding supportive and professional shoes was essential. The Bliss loafers deliver excellent arch support and have significantly eased my plantar fasciitis discomfort.
Conclusion
So, no one wants to compromise on style and comfort when facing heel spurs and after these footwear findings you don't even have to compromise on that or wear boring and uncomfortable shoes just to balance out the style and comfort for your pain. You can simply consider one of these to have the best time running, walking, or even going for errands.