When we say Chanel, there is not a single woman I guess who doesn't own at least one bag from them. Well, of course their products are quite luxurious as well as fun and playful. Despite all other brands, Chanel handbags are most loved by celebrities because of their timelessness, versatility, charm, and whatnot? From childhood to today, I have at least spotted hundreds of celebrities carrying Chanel bags walking down the street, while shopping, while taking off, and even at red carpets. So, this just confirms that every other celeb is in love with the Chanel bag, and what's the doubt?
The most iconic Chanel bag is the flap bag, because I think there is not even one celebrity that never owned one, whether in mini, maxi, or bicolor. There are a lot of variations of flap bags and without a doubt every single one deserves all the attention in the world. There are also other bags like quilted bags from Chanel that had an era. So, after all the love Chanel bags receive from the world, let's get to know some of the great celebrities carrying them in their daily life.
Famous Celebrities With Chanel Bags
Ahead are some of the iconic fashion moment of celebrities with Chanel bags and we are drooling over it, because why not.
Chanel Large Classic Flap Bag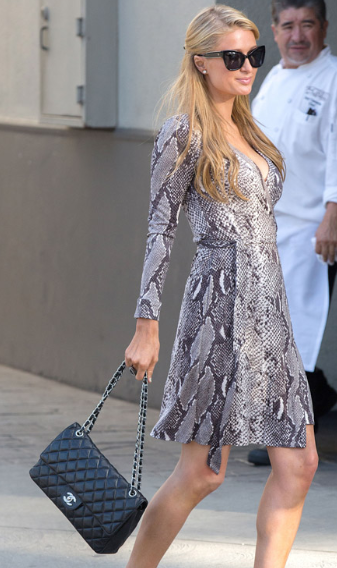 The classic, as its name suggests it really is the classic and iconic one. So timeless, versatile, stylish, minimal yet everything but boring. Here is a most fashionable example of this as Paris Hilton slaying with this one, she paired a snake-print dress with classic bag, classic black sunglasses, and an iconic side part hairstyle.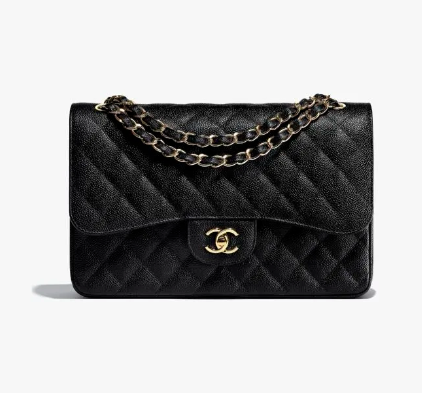 Chanel Mini Flap Bag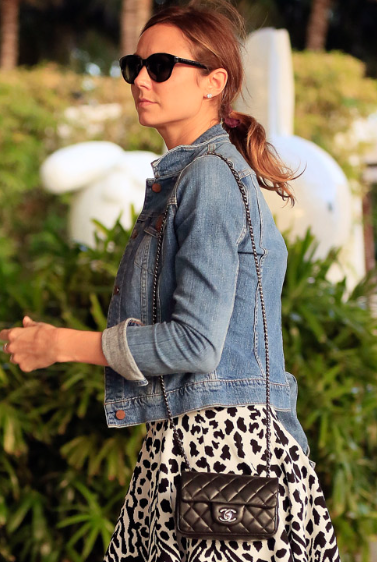 Here is another variation of the classic Chanel flap bag and this one is the iconic one of all. Here you can see Stacey Keibler slaying it with a black and white printed dress under a denim jacket, carrying a mini flap bag and a twisted ponytail, finishing off the look with a classic pair of sunglasses.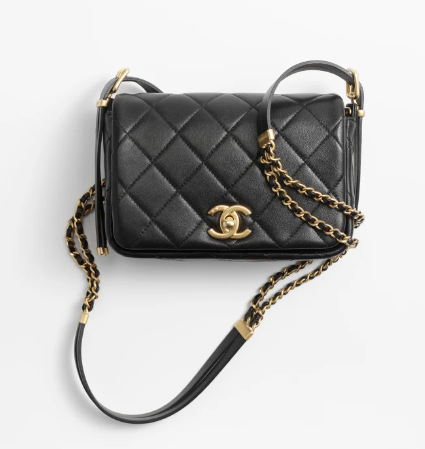 Chanel No. 5 Perfume Bottle Clutch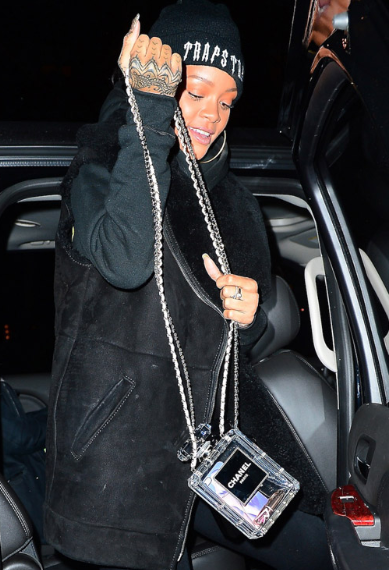 Every girl carries a perfume bottle in her bag, right? Why not make a bag of perfume bottles? I think this was the thought of the one who created this bag and no doubt this one is so trendy and playful so if it suits your personality you can too slay like Rihanna slaying it.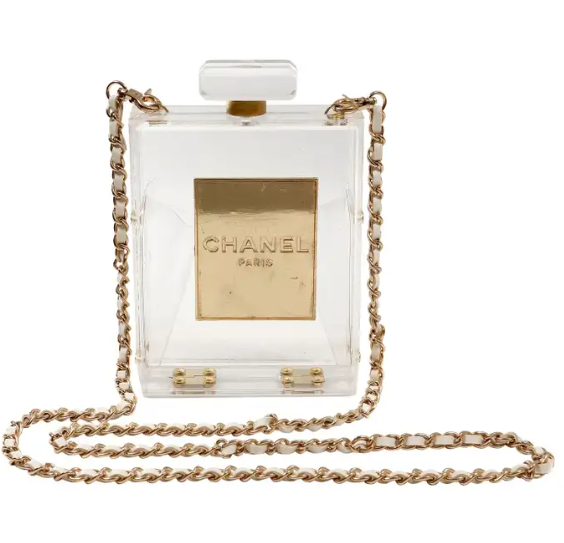 Chanel Boy Brick Clutch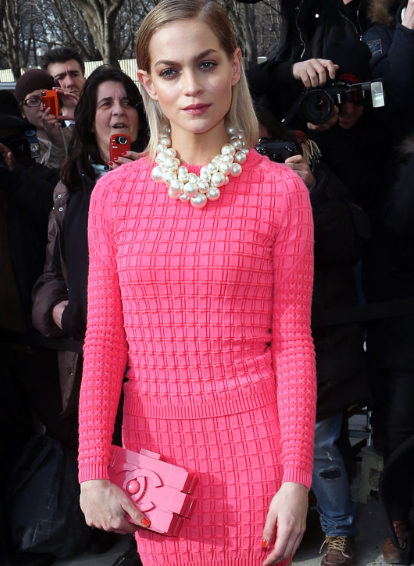 Such a barbiecore vibe, right? While barbiecore has taken a back seat now but this recalls all the hype barbiecore got and how everyone was drooling over the trend. Leigh Lezark, she is rocking this pink boy brick clutch with an all-pink outfit, and how she adds a hint of playful side by opting for chunky pearl necklace is some serious fashion goals.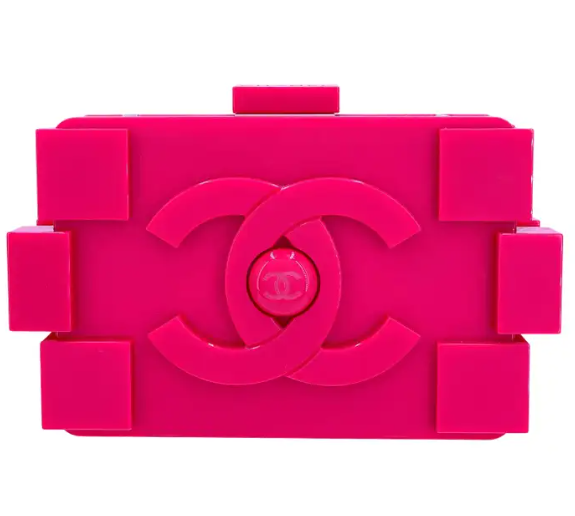 Chanel Leather Cerf Shopper Tote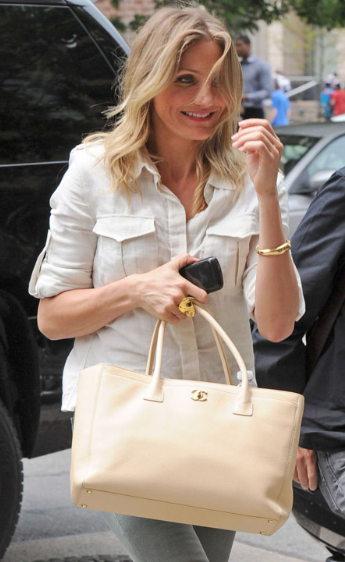 Beige is so on trend for all the Gen Z's and cool girls already, and this bag is screaming luxury and sophistication. Cannot stop obsessing over this look of Cameron Diaz, she really nails the cool girl look by effortlessly pairing the ever classic jeans and white button down outfit, a no-makeup look, and of course the classiest shopper tote.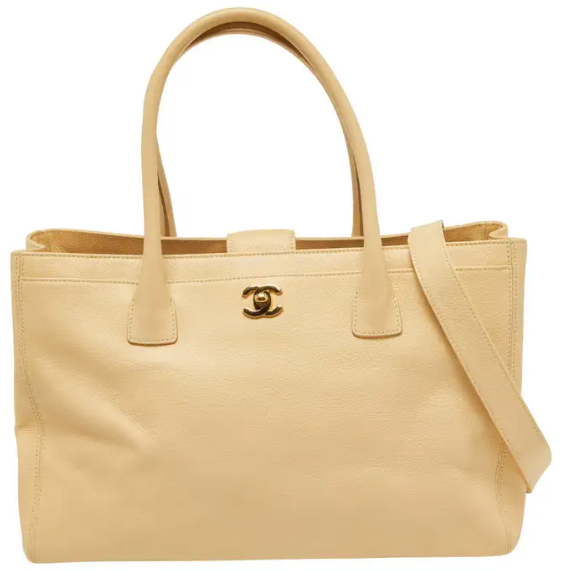 Chanel Small Gabrielle Backpack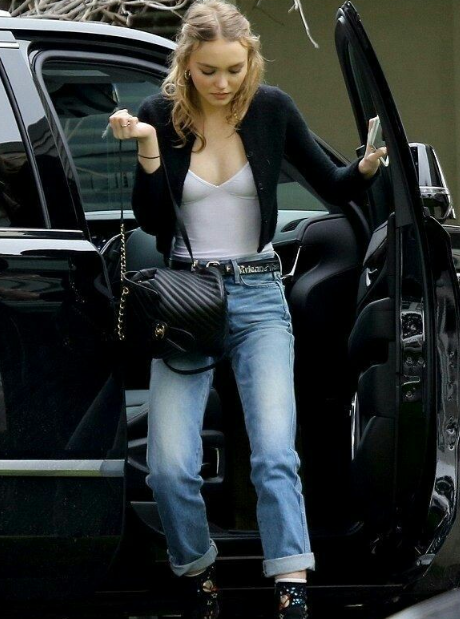 Who doesn't want a backpack that speaks for itself? Well, this one does. This classic backpack from Channel is just too good to be true, the classic design, details, and appeal is everything a cool girl needs in her life.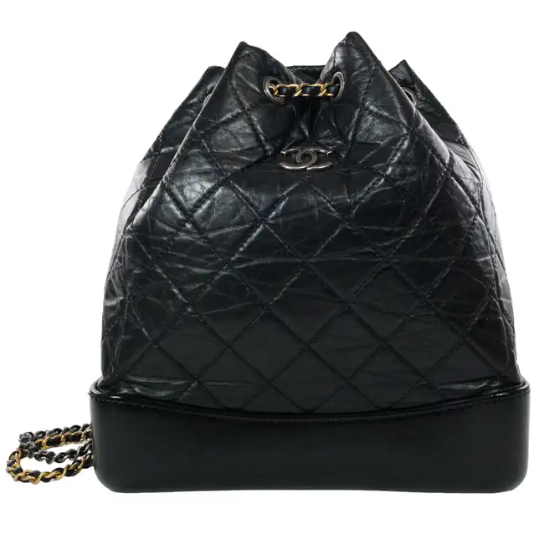 Chanel Deauville Tote Striped Mixed Fibers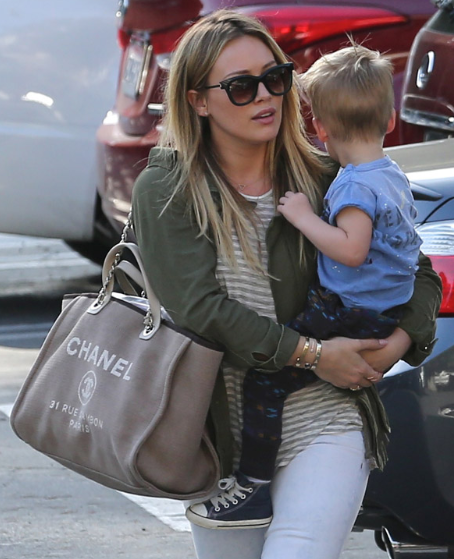 There is nothing more useful than a huge tote that has enough room from your mini go-to's to your huge items that can't be carried in your hands.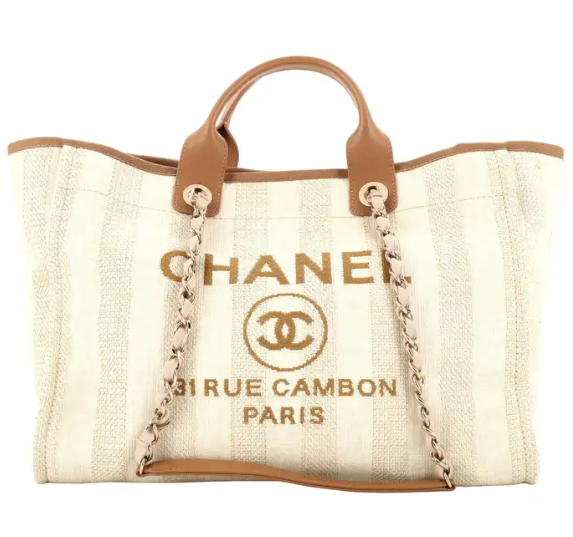 Conclusion
So, what are your thoughts on these iconic Chanel bags? Obsessed no? Well, I was too when I had my very first look at these. From a crossbody bag flap bag to a huge tote to carry all your belongings, these celebrities choose wisely from Chanel and no doubt Chanel bags never dissapoint.