One reliable method that never fails to uplift my spirits during the fall blues is applying a delightful fragrance that brightens my mood. I strongly believe in utilizing fragrance as a means of self-care, which is why I make it a daily ritual to wear perfume, regardless of the situation. Well, when it comes to top fragrances, the brand that's my go-to and has all types of fragrances whether I want something warm and woody or I wanna go big with the florals, the Sol de Janeiro perfume collection is here to save me (and you) big time.
Must Try Sol de Janeiro Perfumes
Let me walk you through a stunning Sol de Janeiro Perfume range that suits all types of scent lovers, whether it's the similar scent of their iconic Bum Bum Cream or a heart-melting florals and fruity aroma.
Cheirosa 62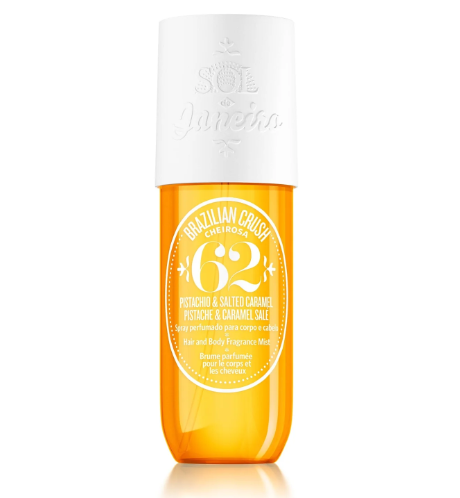 Calling all the die-heart fans of Sol de Janeiro's iconic Bum Bum Cream, as this fragrance of the brand is familiar. This fragrance literally smells like sunshine in a bottle, looks like sunshine too. The attention-grabbing notes of the scent are vanilla, pistachio, and salted caramel which is highly addictive and cozy and has a plus point of getting along with other fragrances too. You can layer this scent with your other fav perfumes as this uniquely plays well with others and creates something more attention-grabbing.
Cheirosa 71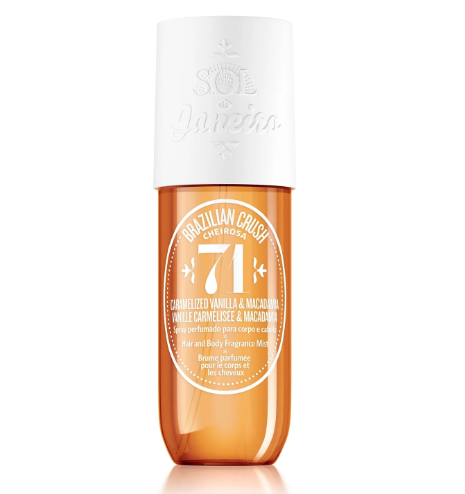 When going out for lunch, dinner, or even a breakfast, this fragrance is just the right vibe for all the cafe girls. This fragrance has a decadent desert-like smell and the notes this fragrance has are toasted macadamia nut, caramelized vanilla, and tonka bean. For me it is a perfect scent to wear to dinner dates and have the best and refreshing time while dining at your favorite spot.
Cheirosa 40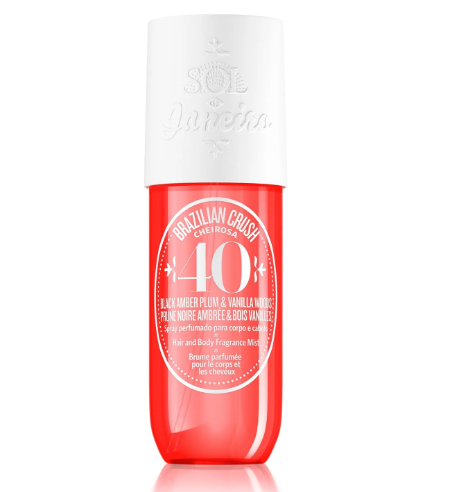 If you are a vanilla girl then this scent is just for you, I swear. It has an elegant yet extremely sensual scent which is a perfect combination one needs in their perfume, no? Well while this has the notes like jasmine blooms, black amber plum, warm musk, and vanilla wood but we also get to smell those juicy fruity whiffs which makes it a floral fragrance too, making it a perfect choice for almost every type of perfume lover.
Cheirosa 68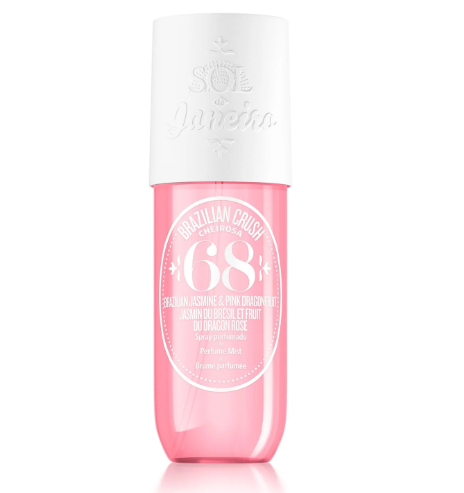 Here comes a scent for the ones who are more into softer and minimal aromas that's still stunning enough to collect all those heart-melting compliments. This fragrance is the lightest of all the other scents of Sol de Janeiro. The fruity and floral notes are something that cannot be overlooked because that's what gives this scent a pop. The notes that the scent has are sheer vanilla, Brazilian jasmine, pink dragonfruit making it a vibrant, fresh, and playful scent that you will love to apply whenever you go.
Rio Radiance Perfume Mist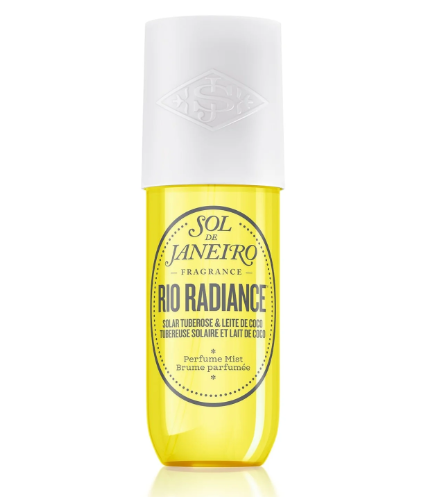 This solar floral perfume mist beautifully blends with rich vanilla, coconut milk (also known as leite de coco), and fresh white florals. These fragrances bring forth the essence of nostalgic summer days. A single spray transports you back to cherished childhood memories and past summer vacations. While it's the latest addition to the collection, you might recognize it from last year's Summer Mood fragrance sampler kit. Rest assured, this scent is bound to captivate you, just as it has captivated us.
Final Thoughts
All of these Sol de Janeiro Perfumes fall under the warm floral category and have a similar lasting presence on the body. You can't make a wrong choice among them, but we suggest examining the individual notes of each to determine the one that suits you best. If you're drawn to warmer, more spice-infused scents, the Cheirosa '62 and Cheirosa '71 fragrances will likely resonate with you. On the other hand, if you lean towards fruity florals, the Cheirosa '68 is a great option. If you're indecisive, consider trying Cheirosa '40, as it beautifully balances spiciness and fruitiness. Lastly, if you desire an everyday essence reminiscent of a summer getaway, the coconut-infused Rio Radiance fragrance is the ideal choice for you.
UP NEXT: New Sol de Janeiro Perfume Mist Is Perfect For Cozy Fall Nights