Graduation is one of life's most exciting and unforgettable events. It signifies the end of one's academic journey and the beginning of a new one in life. As you prepare for graduation day, there are many things to consider, such as graduation nail ideas. Being so crucial to your appearance on this day, you want your nails to look their best. This article will discuss some unique graduation nail ideas that will make you stand out. These nail art ideas are current, chic, and suitable for the occasion. Everybody can have a unique nail design, whether the showy and dramatic or the understated and classic.
9 Best Graduation Nails Design For Your Day
Here are some classy graduation nails to recreate for your big day.
Pearl Embellishments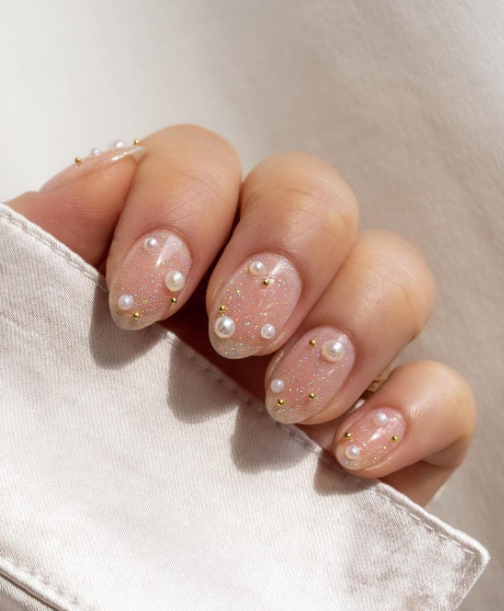 You can decorate your graduation nails with pearls for a dash of class and sophistication. To make your nails distinctive and elegant, strategically insert tiny pearl studs or pearls of various sizes. You can decide whether to apply them as subtle accents or organize them in patterns.
Gemstone French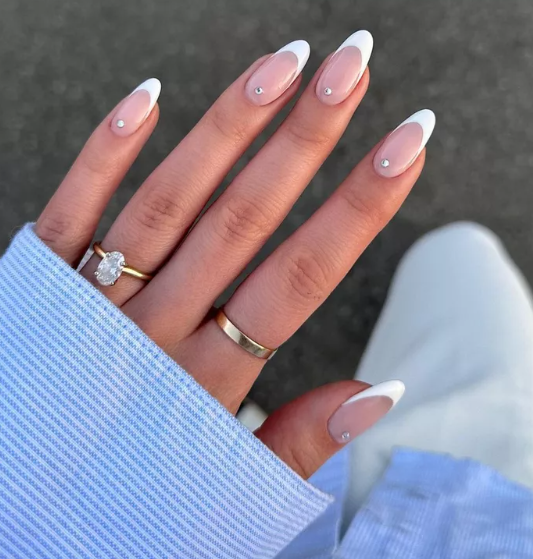 A simple French manicure is always a good choice, but consider adding a single gemstone to each nail for a graduation celebration-worthy flare. As you line up with your classmates for the ceremony, your classmates will remark on how simple yet impressive the finished look is.
Ombre Glitter Nails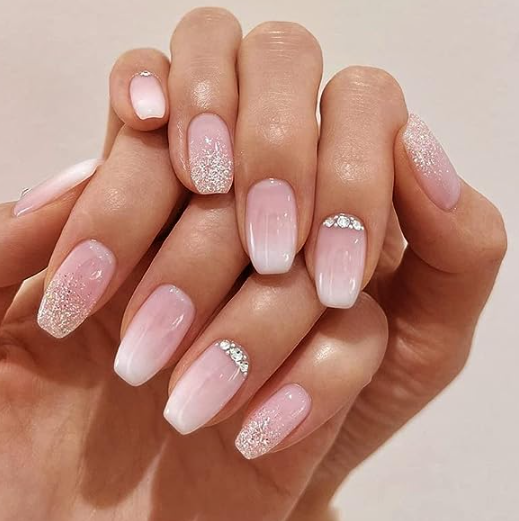 Ombre glitter nails are a fantastic option for a lovely and sophisticated manicure. This pattern contains glitter for extra glitz and a gradient effect that changes from a light to a darker tone. You are free to select whatever colors you want. However, for a more customized touch, we advise choosing the colors of your institution.
ALSO READ: 7 Stunning Pink Ombre Nails To Try
Little French Tips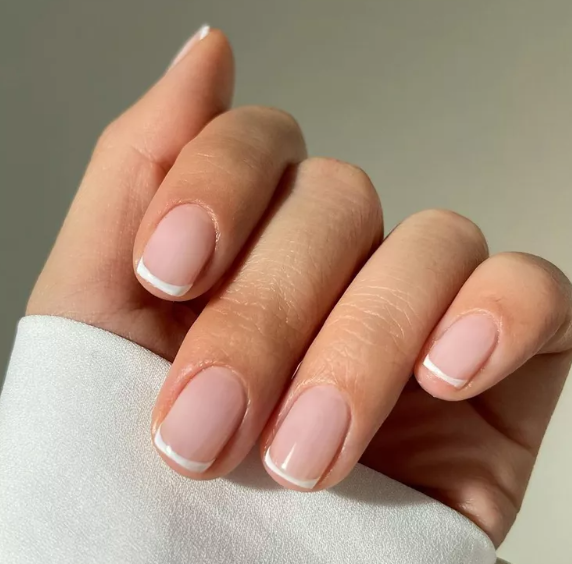 Keep it simple with a micro-French manicure for a graduation-ready, no-frills manicure that still looks stylish. You only need to file your nails, apply a base coat, and add a sheer, neutral color to achieve this appearance. Once dry, partition off your micro-French tips, then fill them in with white polish. Depending on your chosen effect, the top coat should be glossy or matte; either will look wonderful on your big day.
Black Ribbons In Style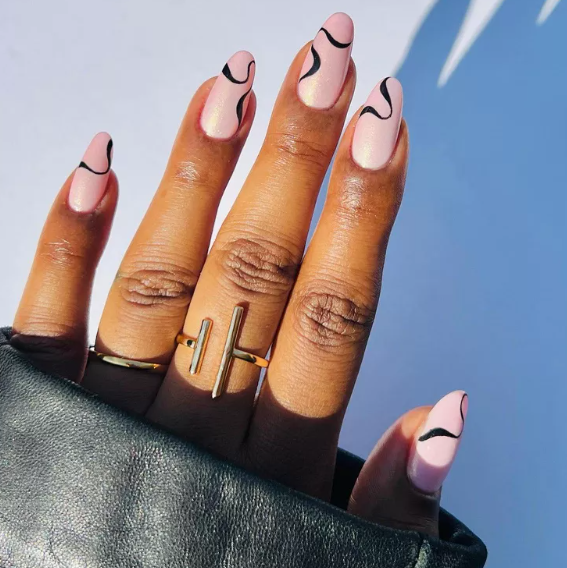 This graduation nail design is anything but simple if you've decided to wear an LBD or want a manicure that adds contrast to your white or neutral outfit. The iridescent pink foundation is given a delicate edge by the abstract black ribbons while still seeming understated. If you don't have time to make a nail appointment, you can DIY because the design doesn't have to be uniform.
Polished Nude Nails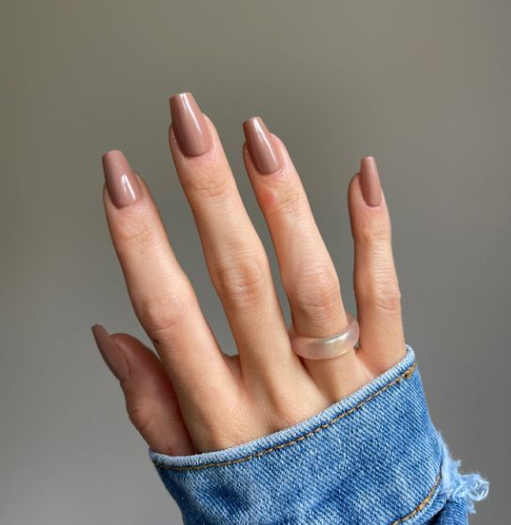 With the Nude look for graduation, you can never go wrong. Polished nude nails are a classic and timeless aesthetic perfect for people seeking a straightforward and elegant appearance on graduation day. This style is elegant and understated, with a polished finish and a natural base.
Golden Elegance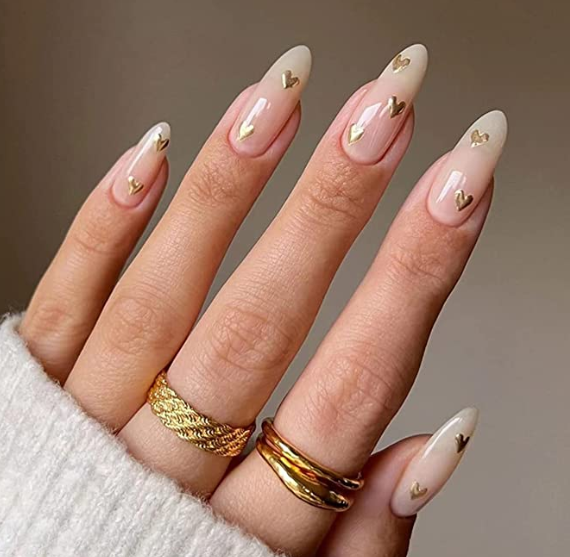 The color gold symbolizes wealth and success. To honor your successes, add gold elements to your graduation nail design. Metallic gold nail polish can be used to make intricate nail art, delicate golden stripes, or nails with gold tips. This decision oozes luxury and sophistication.
Art Deco Details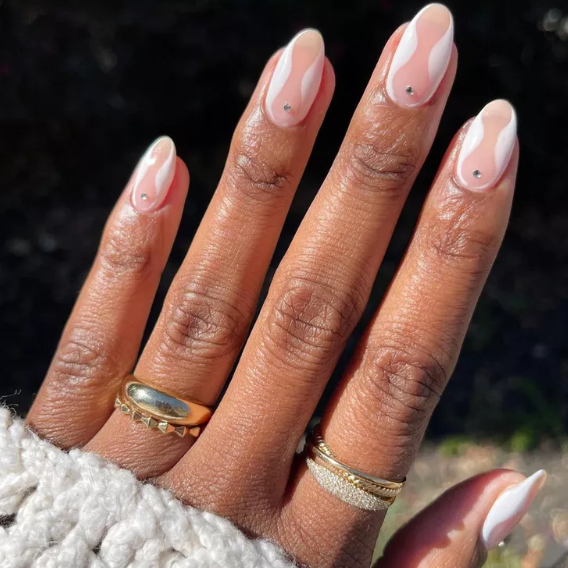 Instead of the traditional French tips, you might want to consider getting creative with a design that is influenced by art deco and features negative space along with rhinestones that have a minimalist-glam vibe. This one is quite versatile and may be used with any color combination that you like.
Negative Space Elegance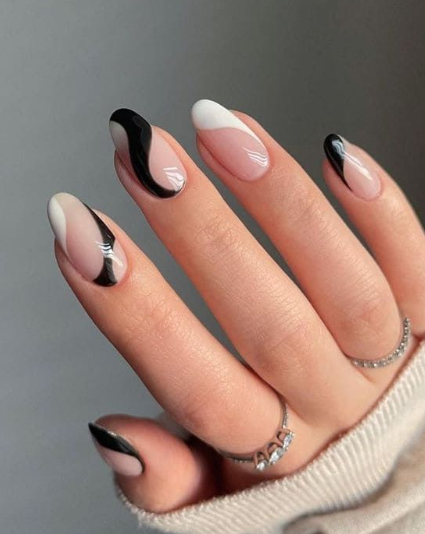 Negative space nail art includes leaving some nails bare to create exciting patterns. You can adopt this trend by leaving one or two pins blank and utilizing nail art to draw attention to the design on the others. It's a stylish, contemporary alternative that gives your nails depth and originality.
Conclusion
Every little detail, including your nails, matters on the day of your graduation. While you celebrate your accomplishments, elegant graduation nails can improve your overall appearance and boost your self-esteem. Remember to pick a design that expresses your sense of fashion and personality, whether you decide on a traditional French manicure, a soft sparkly gradient, or any other stunning possibilities discussed.