High ponytails have always been the go-to hairstyle for schools, colleges and even workplaces, but today they have taken over the world with their versatility and timeless appeal. High ponytail hair styles have been slayed by some of the most well-known and stunning actresses which are a true inspiration for us to recreate the trend for upcoming occasions. High ponytail hairstyles can go from classic sleek appeal to gorgeous waves and a highly defined curly texture as well, so we have a bunch of inspiration for you that is celebrity-inspired and really easy to copy on yourself.
Best High Ponytail Hairstyles To Try
Here are our favorite picks of high ponytail looks of celebrities which are suitable for all hair types and easy to create for anyone.
Celebrity-Inspired Sleek High Ponytail Hairstyles
Sleek ponytails are something that can take a minimal and boring look to a twisty vibe real quick. Keeping all your strands in place, if you are the one who doesn't like strands on your face. Sleek pony hairstyles are highly versatile and can be worn to any kind of event, here are fashion diva's that's giving us proof that they do rock.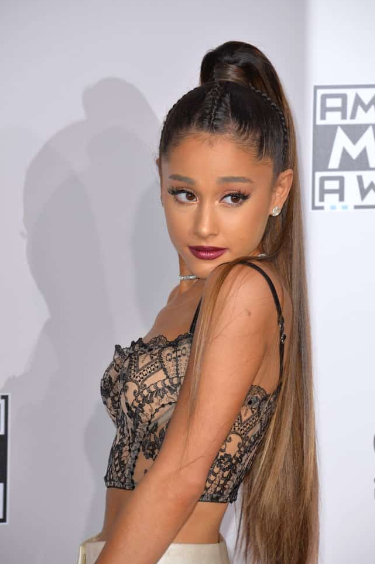 Talking of sleek high ponytail hairstyles and Ariana Grande comes to our mind (obviously). She's the queen of sleek to messy high ponytails as it's her signature hair for so long and she never fails to pull it off everytime she opts for it. Here she gave a twist to her classic high ponytail by creating sleek small braids to give an elegant detail to the overall look.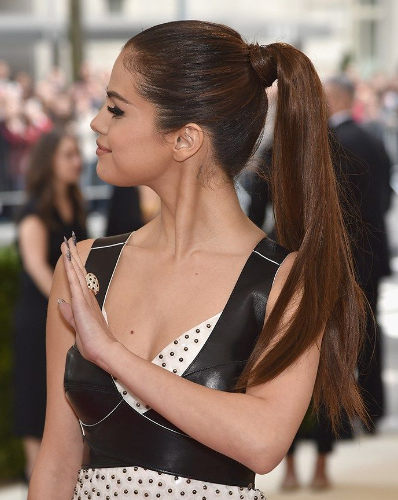 Selena Gomez, queen of hearts and the most charming celebrity ever who never fails to surprise us with her looks and fashion choices. She knows the word "Beauty" very deeply and she truly is herself a beauty. Here she slayed a classic high ponytail which looks stunningly effortless and stand-out at the same time. She even skipped the hairbands and made us realize that we can make a statement just by wrapping our strands, can create a ponytail, just secure the strand with bobby pins and give a finishing touch with a hair spray for extra longevity.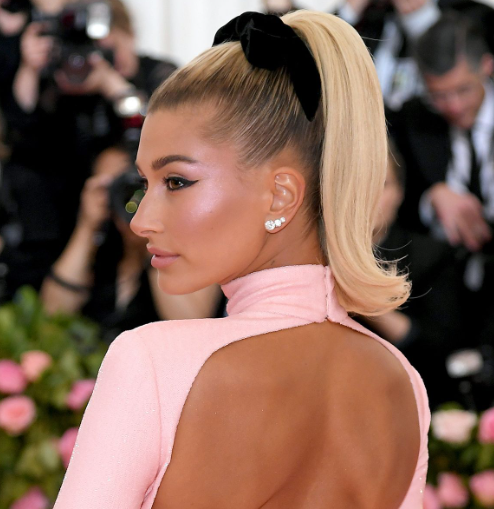 Hailey Biber just never fails to amaze us whether it's her fashion sense, manicures, tattoo choices, or her cute makeup looks and here she is no behind in the hair game too. Skip all the dull high ponytails and get inspired with Hailey's stunning sleek high pony hairstyle as it's everything but boring. Hailey opted for a cute and huge scrunchie to add a twisty detail to her high ponytail which is definitely something we can not take our eyes off of.
Celebrity-Inspired Wavy High Ponytail Hairstyles
We have seen many celebrities opting for wavy high ponytail hairstyles as they are highly versatile, timeless and easy to create. Wavy high ponytails save you a lot of time for hairstyling as they don't take too long and give the perfect texture to your sleek hair. Below, I have picked a few of the stunning celebrity looks which are too easy and stunning to copy for yourself.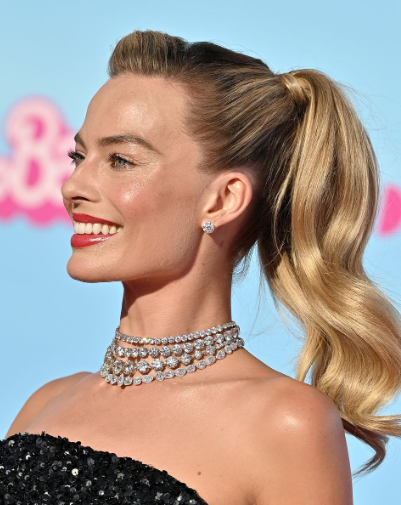 Margot Robbie really gives off that barbie vibe with this hairstyle, what a perfect pick to cast for a barbie movie (she screams barbiecore, for sure). She really is stunning and with this hairstyle she really makes us go wow as this is something too good to be true. Well, effortlessly she just nails this hairstyle just by giving her hair some detailed waves and keeping the front sleek to balance out the minimalism and trendy style.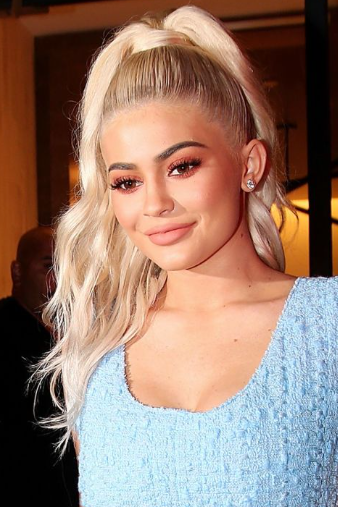 Speaking of Barbiecore, Kylie Jenner is no exception to the real life Barbie and here she is giving us a proof of that. This full-blonde hair color really gives Barbie vibes, kylie knows how to play with hair colors as she has always come up with something that made us leave in wow, always. Here she made a top ponytail with her strands, and left the other waves to move around with her wherever she goes.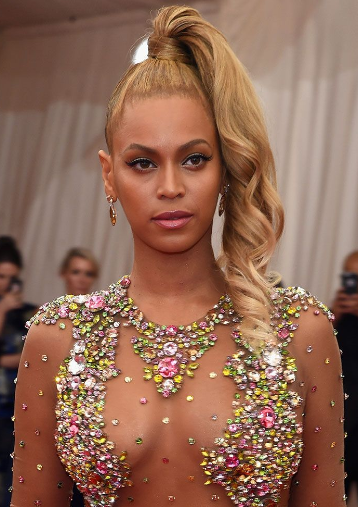 Beyonce really gives a brand new look to boring and classic wavy high ponytails by creating her own world of trends. She gave us this gorgeous idea that is highly effortless and stunning at the same time, suitable to wear to any event. The hairstyle is too easy to recreate, just make a high ponytail and give your hair the waves like they can never detangle from. Twist the overall pony hair to give a twisty definition to the overall look to make it stand out from the other ponytails.
Celebrity-Inspired Curly High Ponytail Hairstyles
Curly hair has always been so voluminous, so many curly heads always opt for securing them in high ponytails to keep them in place. But if you are done seeing all that boring and classic ponytails on yourself here are some of the inspo from gorgeous celebrities to give a makeover to your curly high ponytails.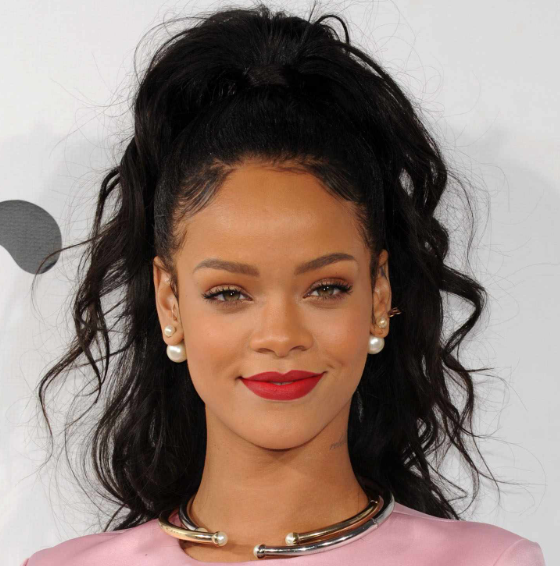 Rihanna, curly hair queen is giving us major inspiration to style our curly hair in a sky high ponytail to literally feel like we are top of the world. This hairstyle is too good to be true and too easy to copy on yourself. Just give your hairs some define curls and make a high ponytail to make a statement.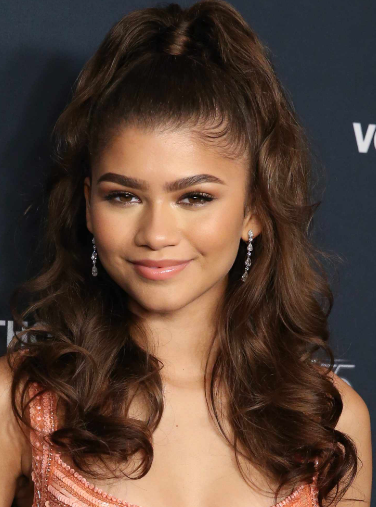 This is an amazing hairstyle idea for those who have a hair type that's between defined curls and highly defined waves. What a gorgeous hair type and what a perfect hairstyle option Zendaya flaunts on many occasions. To achieve this hairstyle give yourself defined waves then give them soft curls to make them bouncy. After that make a half high ponytail and leave the rest below to add an extra volume to the overall look. Keep both sides of your hair at front to give a face-framing effect.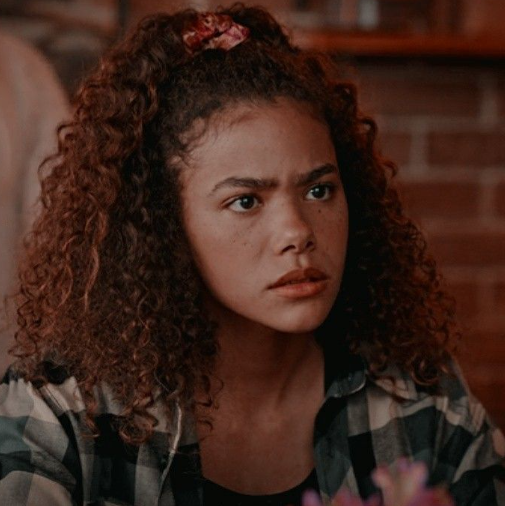 Antonia Gentry slayed her character as Ginny, and we can tell that just by checking out her gorgeous and voluminous hair. All the curly heads take inspiration from Ginny as she effortlessly put all her voluminous strands in a high ponytail to give them an effortless makeover.
Conclusion
Now that you have an understanding of the versatility of high ponytail hairstyles, when are you going to switch to one of these hairstyles instead of your boring daily high ponytail? Now is the time to make a comeback by giving a stunning makeover to your boring ponytails and look your best without putting a whole lot of effort into the look.