As someone who absolutely adores Coach for their style, campaigns, ambassadors, and scents, I am wholeheartedly embracing this latest fragrance. It exudes a powerful femininity that strikes a perfect balance between sweetness, boldness, and sensuality, an olfactory experience that demands attention. If you're accustomed to Coach's usual light and fresh summer scents, Coach Wild Rose perfume is a delightful departure, offering a richer essence that's sure to captivate those who appreciate a more opulent aroma. Taking a chance on this fragrance without prior knowledge (always a bit of a gamble), I couldn't resist the allure of ambroxan and rose entwined. The initial whiff brought instant relief, with both my expression and my boyfriend's lighting up in approval. I decided to don it for a cocktail party, a choice that initially made me a tad nervous. Yet, a good perfume has a magical way of boosting my confidence, and this one, with its heavenly scent, did just that.
About Scent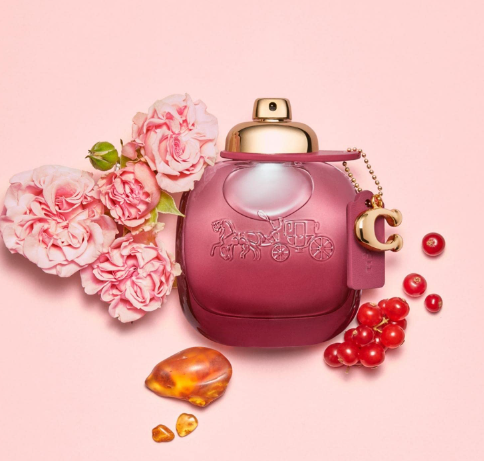 The deep rose bottle, itself a work of art, tells only half of the story—a tale of a sultry, syrupy evening rose. This marks a significant departure for Coach, known for their lighter, fresher, and fruity-floral fragrances tailored for summer. I appreciate Coach's creative process, drawing inspiration from their runway patterns and colors. Wild Rose stands out as their deepest, boldest, and sexiest release—an ideal choice for individuals like me who prefer a fragrance that leaves a lasting impression.
My Review
The name "Wild Rose" might suggest a hint of wild, grassy notes, but the fragrance surprisingly lacks a green feel. Instead, it unfolds with a luxurious blend of roses and ambroxan, a combination that I personally adore. Well-executed ambroxan, a note I cherished during my perfume-making days, adds a beautifully balanced touch, avoiding the overpowering musk that can be off-putting to some. Despite rose sometimes going awry on my skin, when it harmonizes perfectly, it evokes the beauty of Baccarat 540, a sentiment many Maison Krustan enthusiasts share.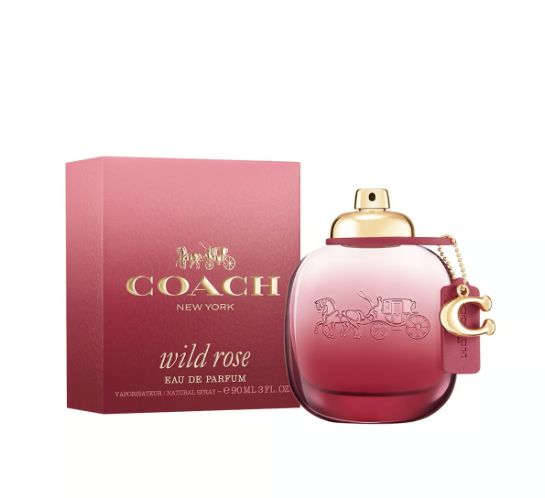 Coach Wild Rose Perfume ($42)
From the initial application on the skin, the rose takes center stage. As it lingers into the drydown, it maintains its presence without becoming overwhelming. Subtle hints of sour citrus and fruity currents add complexity, but as the top notes settle around the 20-minute mark, the fragrance transforms into a creamy symphony. The interplay of tonka bean and sweet musk imparts a warm richness, aligning seamlessly with the promise held in the enchanting bottle. If you're one to curate your perfume collection according to the seasons, I highly recommend Wild Rose for the autumn and winter months or those cooler evenings that beckon for a touch of warmth and allure.
Coach Wild Rose and Issey Miyake Rose & Rose share a resemblance, but Rose & Rose distinguishes itself with a herbal fusion of patchouli and spices. In contrast, Wild Rose presents a gentler, enduring warmth, evoking a more sensual experience compared to the carefree, jasmine floral notes of Coach Floral Eau de Parfum. With its floral gourmand essence and predominantly pink bottle, Wild Rose epitomizes the essence of a classic feminine fragrance. True to its Eau de Parfum nature, Wild Rose boasts a commendable longevity, lingering gracefully on the skin for a solid 6 hours.
UP NEXT: Why Everyone Is Obsessed With Bare Victoria's Secret Perfume?