Dark red hair, along with other different types of hair colors such as chestnut, auburn, burgundy, and wine red, is a major trend this season. This color is bolder and more edgy than the typical red.
Women and colorists both are drawn to this rich red tone because of its ability to soften facial features. It provides your hair with a multi-dimensional finish without requiring excessive coloring. Having dark reddish hair allows you to maintain healthy locks and style them more attractively.
Some Trendy Dark Red Hair Styles
Check out the latest dark red hairstyles to slay all season long, featuring trendy and captivating looks.
Sleek Bob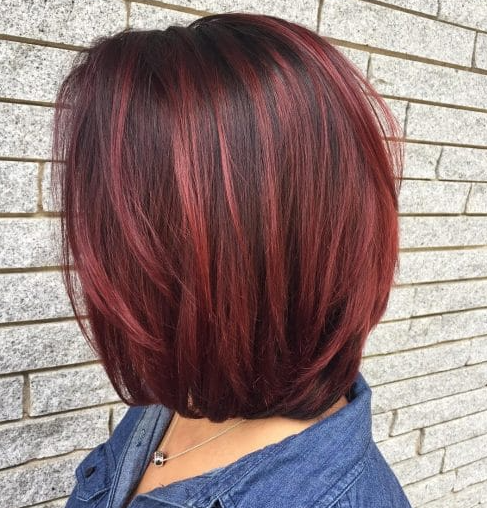 A sleek bob haircut can give your dark red hair a modern and sophisticated edge. Keep the length of the bob just above the shoulders for a chic and polished look. Straighten your hair using a flat iron and apply a smoothing serum for a sleek finish.
Voluminous Curls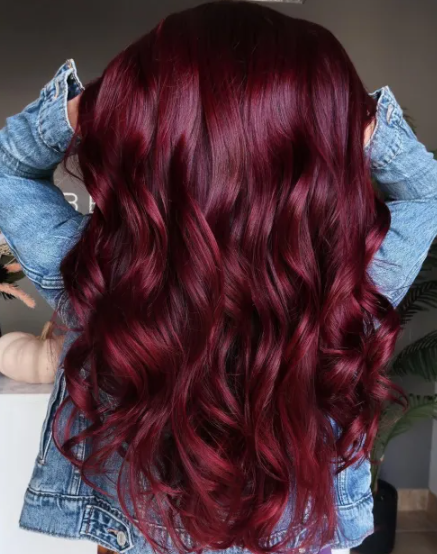 Curling your red hair into voluminous curls is a carefree and enjoyable reach for getting creative with your look. The added volume and body from these products might fool the eye into thinking your hair is thicker and fuller than it is. Curls that are full and voluminous can also serve to frame the face and draw attention to its best features. Make loose, voluminous curls to highlight the depth of your red hair. Get voluminous, high-fashion curls with the help of a curling wand or hot rollers.
Pixie Cut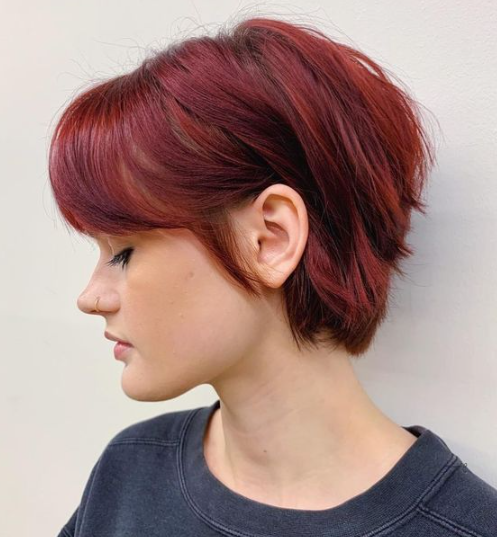 Pixie cut is one of my favorite haircuts. When I dyed my hair red, I always went for this cut because it makes a person more attractive and appealing. So girls, if you are red-headed, go for a bold pixie cut because why not? You will fall in love with it. You may make a bold statement with this short, edgy cut and highlight your beautiful hair color at the same time.
Slicked-Back Ponytail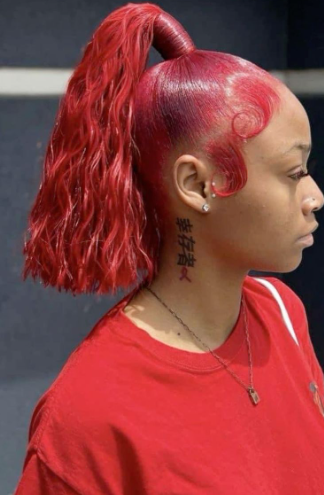 The slicked-back ponytail is a constant social media trend. Red hair works great with this cut; if you want to look put together and professional, try wearing your hair in a sleek ponytail. Smooth out your hair with a strong-hold gel or wax.
Twisted Updo
The redhead pals look fantastic in twisted up-do buns. I will suggest my ruddy amigos make their deep red hair into a sophisticated twist-up do. To create a complex and elegant hairdo, you can twist pieces of your hair and hold them in place with bobby pins.
Side Braid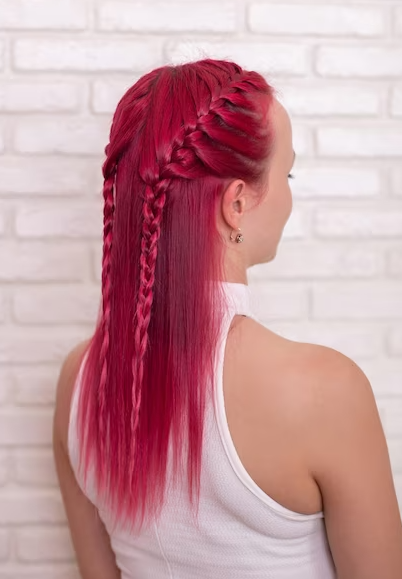 It's one of our favorites because it works so well with different hair types and looks great on any length. You should braid your dark red hair to the side. Make a messy, loose braid that drops over one shoulder for a more ethereal look. Side braids on red hair color are never out of style so, if you have a red hair color on your hair, go for the side braiding.
Conclusion
Red hair is a vibrant and eye-catching hair color that complements an ample number of hairdos. Red hair is often chopped into layers, which is a trendy style. Red hair might benefit from a layered haircut since it allows for a variety of lengths and textures to be showcased. Textured hairstyles are yet another wonderful option for people with red hair. The natural wave or curling of the hair can be highlighted more effectively with the help of textured hairstyles.
This effect is particularly eye-catching when applied to redheads' manes. Red hair can look especially stunning when styled in a braid or an updo, making these looks perfect for formal events. The best way to get a cut that suits your red hair is to try out a variety of looks until you settle on one that works for you.