If you are as excited for Halloween as me, I know what you are thinking and how you are desperately waiting to get one another idea to perfect your Halloween look for this year. Just for that reason my girl, Why not we create a spooky vibe with our nails too, and not just the costume and makeup.
Well, I knew you would love the idea, because i loved checking out all the Halloween acrylic nail designs on the internet all these days and out of all i loved few more than anything and I would love to share them to you guys so you can light up your Halloween looks a little with the spookiest, scariest, bloodiest yet classiest Halloween acrylic nails without compromising on fashion and the occasion. So, let's trick and haunt all our loved ones with the spookiest, most amazing Halloween acrylic nails ever.
Hauntingly Beautiful Halloween Acrylic Nails
From a cutest spookiest ghost to a full blooded and haunted Halloween acrylic nails, there is a spooky design for every taste and personality.
Cute Boo Nails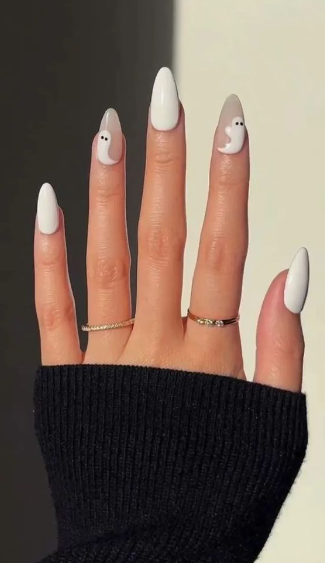 Halloween doesn't mean you have to hide your soft and good side inside right? So, for the ones who want a subtle halloween vibes to their nails and don't want to stay behind, this is just the right choice for you this halloween. It's a perfect balance between spooky and cute.
Bloody Nails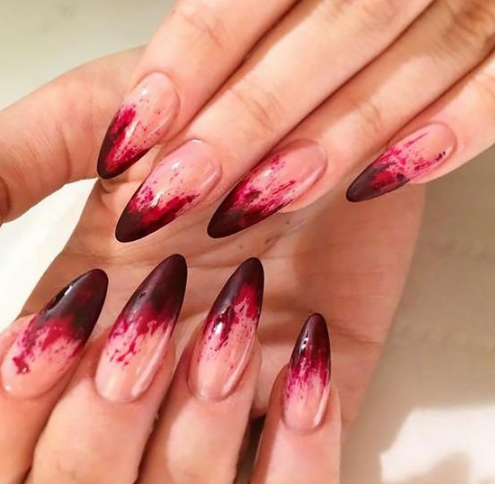 What halloween is complete without a shed of blood? No worries, these faded bloody nails are just the right choice to flaunt and haunt at the event.
Vampire Nails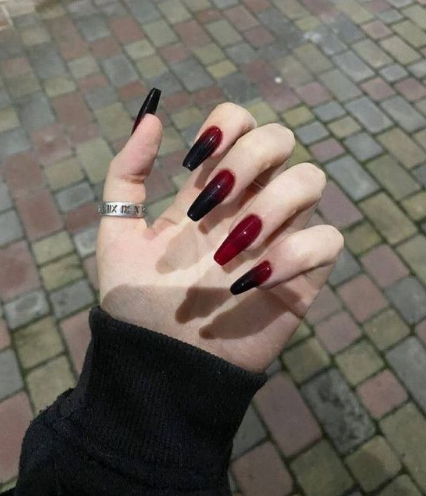 You said blood and did not expect a vampire to show up? Well, you were wrong there. Besides the shedded blood, who doesn't want to clear every possible chance that reveals the blood has shed somewhere? Vampires for the save.
Skull Bones Nails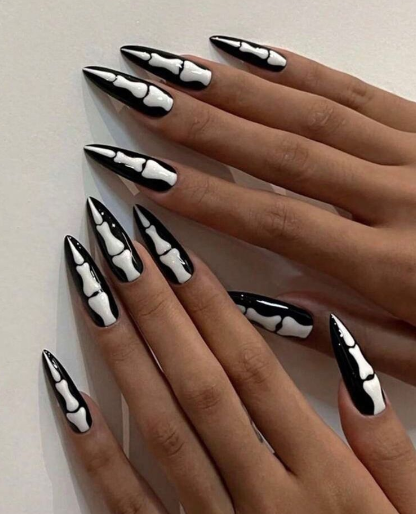 Skull bones are just the right choice to haunt someone just with your nails, and let me tell you that it is also easy to break bones this season with these nails. Just a coat of solid black and over that skull bones with the crispiest white shade to pop those bones.
Brains All Out Nails
Do we have a snack for zombies? Yes, we do. We will not let anyone leave in hunger this Halloween and we are fully aware of what zombies like the most and how desperately they crave brains. So, we can't wait to serve some brains to zombies real soon with this creepiest nail design.
Spider Web Nails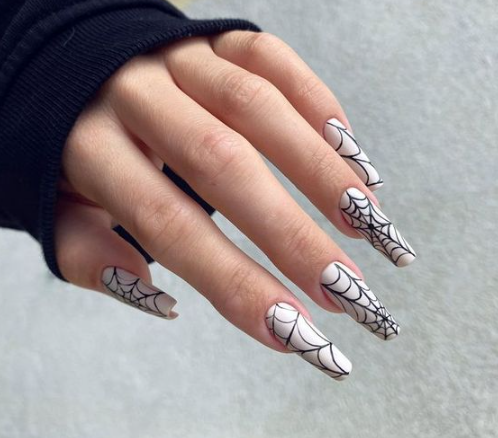 This is the most minimalistic spider webs I have ever seen, and as a fan of minimal nail designs I approve this one for the spooky season. Just paint your nails white and top them off with a classic spiderweb nail art in black to perfect your overall spooky look.
Popping Eyes Nails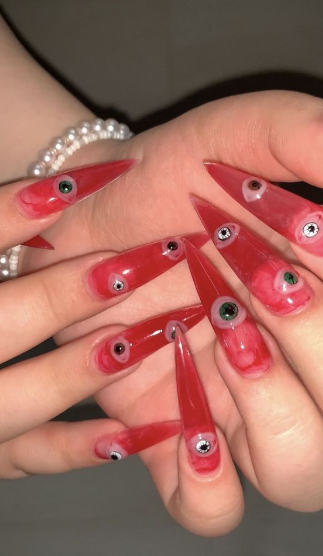 Let me introduce you to the creepiest, most killer nail design idea with popping eyes and blood. Halloween is all about crossing all the scariest limits to achieve the hauntingly unique nails that will leave them scared to death.
Dark Haunted Nails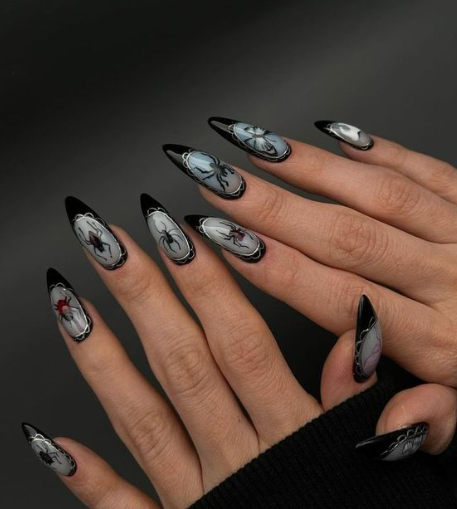 Ever seen a gorgeous yet scariest art in a haunted house? Well, we are taking that art to our nails this season to make a real spooky statement and leaving everyone at Halloween at wow.
Spooky Pumpkin Nails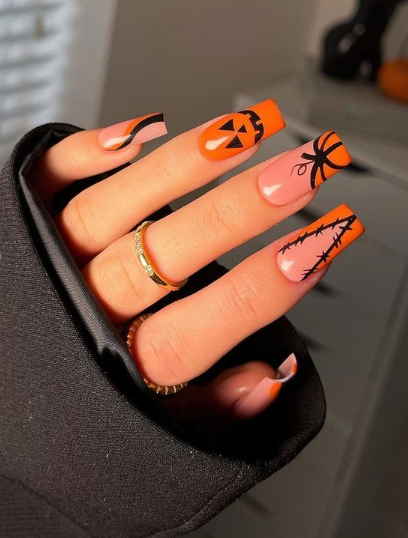 This Halloween it's all pumpkin spice and not everything nice, these nails are screaming this phrase and my spooky side is loving the vibe, the color, and the art and everything in this design.
All Things Spooky Nails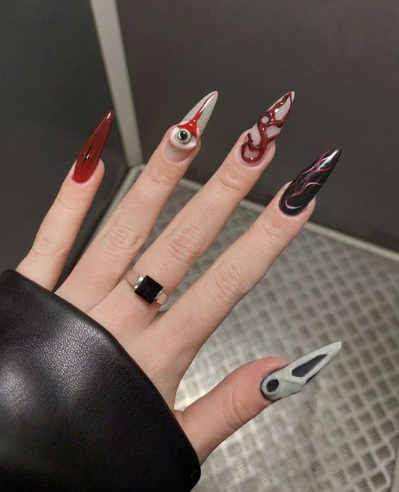 What about the ones who want to step into the trend with everything spooky, like we want a ghost, blood, darkness, and the scariest eyeballs dripping with blood. Sounds great right? Well it looks way better in visuals and we can say that after having a look at this nail design.
Conclusion
If you're looking for some inspiration for your Halloween nails in 2023, there are plenty of spooky and creative designs out there to choose from. Whether you want to go for creepy crawly spiders or hauntingly beautiful ghost nails, there's something for everyone. Just remember to have fun and be safe this Halloween season.