One of the few simple pleasures we can enjoy these days is catching a whiff of our perfume during the day. Having to get up and reapply your favorite fragrance every hour, on the other hand, isn't ideal. Fortunately, there are several ways to make your scent last all day. However, whether or not you apply it correctly in the first place has a lot to do with how long the fragrance stays in place.
How To Apply Your Perfume To Make It Last
We enlisted the help of a few master perfumers to get their expert advice on how to properly spray on your favorite perfumes, so you only have to do it once. All of their best advice is provided below.
Apply Perfume Directly To Skin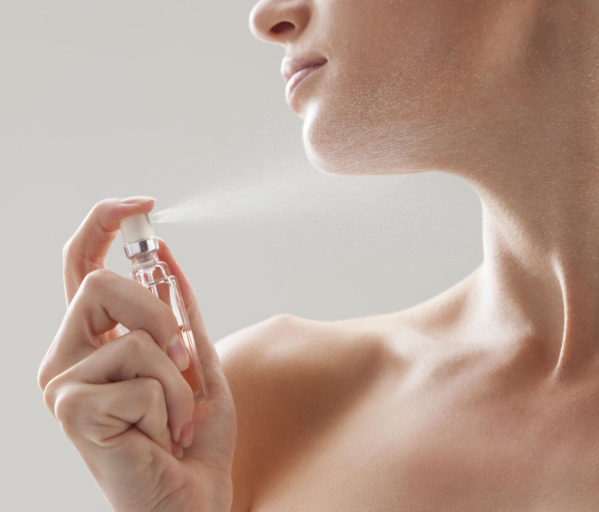 Fragrance is crafted to harmonize with your body's unique chemistry and the warmth it exudes. Applying it anywhere other than directly on your skin can interfere with its intended effect. The longevity of the scent on your skin is influenced by both the perfume itself and the moisture level of your skin. Dry skin tends to cause the fragrance to dissipate faster. To extend its staying power, it's advisable to moisturize before applying. Hence, the season can impact how fragrances unfold, with scents generally becoming more pronounced, be it for better or worse, in the summertime.
Avoid Rubbing
One common and major mistake in applying perfume is spraying and then rubbing the wrists together, a practice widely adopted. Our advice is to avoid this entirely. Instead, let the fragrance air-dry naturally. By doing so, you preserve the top notes and enable the layers of fragrance to unfold as intended. If impatience gets the better of you, a gentle tap of any excess on another convenient pulse point, such as the neck, is a recommended alternative.
Don't Mist-and-Walk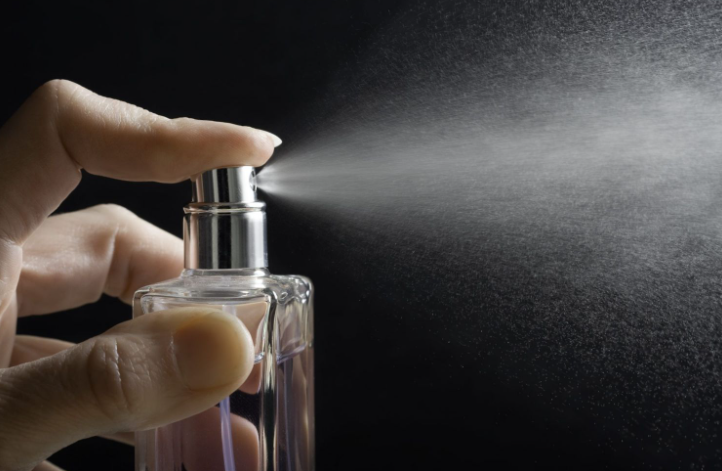 At some point, we've all resorted to the mist-and-walk-through tactic, a method we view not just as wasteful but also potentially harmful to surrounding furniture or decor. Spraying perfumes into the air can lead to droplets settling on clothes, floors, or furniture, possibly causing stains from residual traces. I'm not keen on spraying it in your hair either, especially if the fragrance contains alcohol, as it tends to dry out the hair. Let's collectively decide to refrain from spraying precious scents into the open air.
Layer Carefully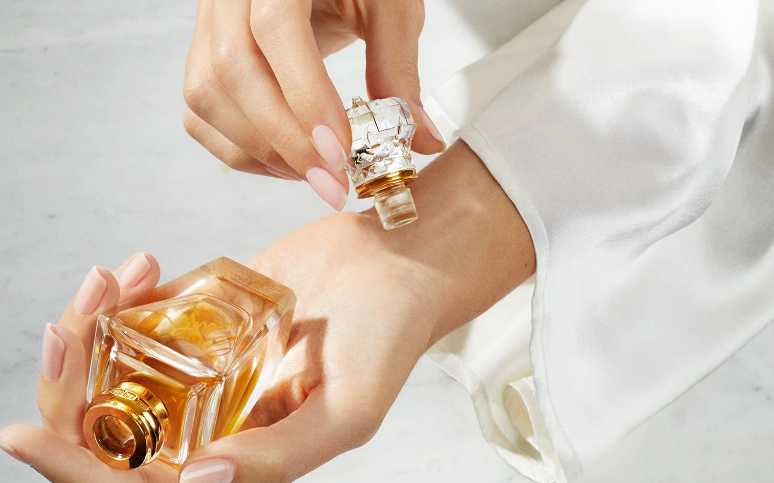 Dry shampoo, lotions, and oils frequently come infused with overly sweet fragrances, which may unintentionally clash with your luxurious perfume, creating a less-than-desirable effect. Opt for unscented alternatives for these peripheral fragrance-related products, ensuring that you and those in your vicinity encounter the fragrance precisely as you intended.
Avoid Over Application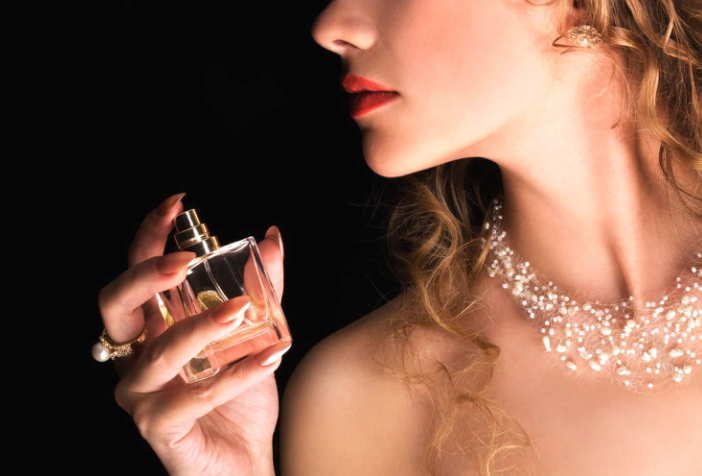 Achieving the perfect amount of application is a universal challenge. The varied price range of perfumes is attributed to their different levels of fragrance concentration, resulting in distinct intensities upon application. Take note of the fragrance's name and labeling, as they indicate how much and how often to apply.
Fragrances labeled as "perfume" boast the highest concentration, followed by eau de parfum, and finally, eau de toilette, the lightest option. The more concentrated the fragrance, the longer its longevity, requiring less application. For a true luxury perfume, a mere two spritzes should suffice, while eau de toilette can be applied more liberally, akin to a body splash. As for eau de parfum, rely on your sense of smell, but exercise moderation—a range of three to four pumps is typically ample.
Final Thoughts
Perfumes are designed to captivate those in close proximity, not to linger in the air long after you've departed—that's more like invasive perfumery! As a humorous aside, regular use can render us "nose blind" to our own fragrance. If you applied in the morning and engaged in activities like working out or sweating during the day, a re-application with a lighter touch to the same area won't be overpowering.
When searching for a new perfume, it's crucial to recognize that a fragrance's intensity diminishes as the day progresses. Resist becoming too attached to the initial 10 minutes of a scent. Ideally, the perfumer crafted a blend that unfolds into an intriguing journey beyond those initial moments. If you wish to revisit the top notes later in the day, a subtle respray is a tasteful approach—after all, in most things, understatement signals good taste.