On your wedding day, the little details matter, and your nails are no exception. Amidst the myriad tasks that brides tackle to ensure a flawless day, let's focus on the elegance of manicures. The significant day deserves exquisite nail designs in sophisticated shapes to enhance the bride-to-be's moment. Every observer of these romantic celebrations will cherish the charming details, including a striking manicure. From pre-ceremony snapshots to the altar moment and the timeless bouquet toss, there are ample opportunities for the nails to sparkle.
While wedding traditions often lean towards classic styles like simple nudes, French manicures, and soft crème colors, some brides prefer a non-traditional path. Manicurists have embraced this trend, unleashing their creativity on both artificial and natural nails. To save you from endless scrolling through #weddingnails, here are some breathtaking options to ignite inspiration for your grand day.
Wedding Nails For Your Big Day
Whether you are the type of bride who is into the most minimal and elegant vibe or you are someone who needs to stand out and want a playful look for your big day, here is a selection of stunning wedding nails you can consider.
Chrome French Tips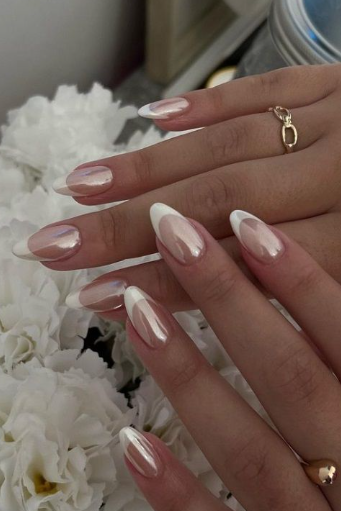 French tips, chrome effect, and white, what else a classic and minimal bride needs for her big day? Most of the brides wear white on their big day. They want something that is as classic as her gorgeous dress. Well, stunning white nails with a chrome effect are the perfect choice for your big day.
Glitter And Gold Nails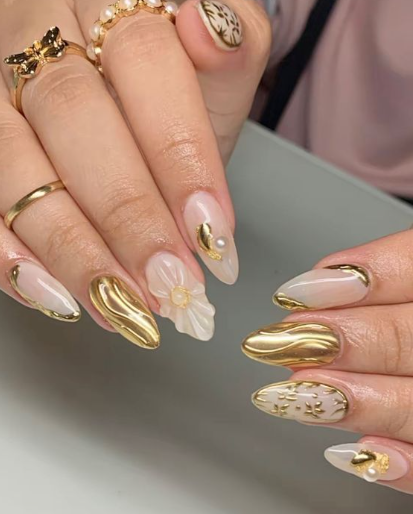 If you want a full glam with the golds and glitters and everything shiny yet sophisticated then these wedding nails are just the right vibe you need to add to your grand event.
SeaShell Nails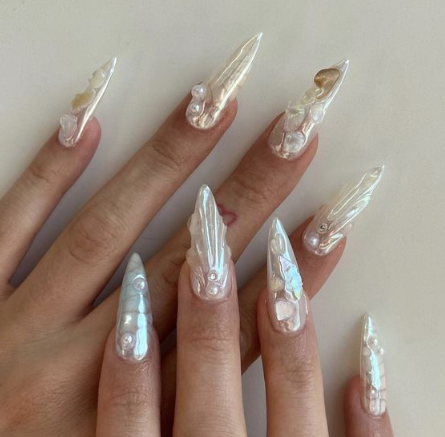 If you are not into gold or if you want to match the nails with your white and silverish attire then these are the best thing you can opt for. The seashell details are luxurious than anything and it's the perfect vibe to add to your bridal look.
Heart French Nails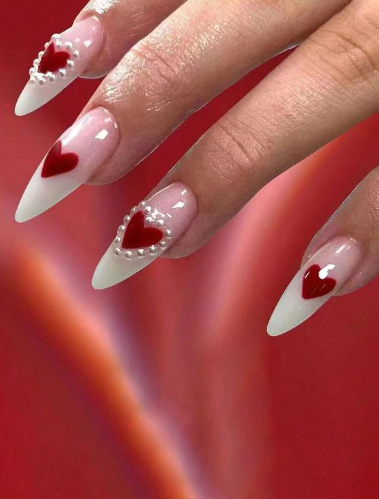 This is the most heart melting french manicure you can opt for your special day. This can be the most elegant vibe you can add to your look just by adding a tiny red heart on your nails at the top of the french manicure. Lastly, add embellishment around one of the hearts with mini pearls to make it even more stand out.
Royal Green French Nails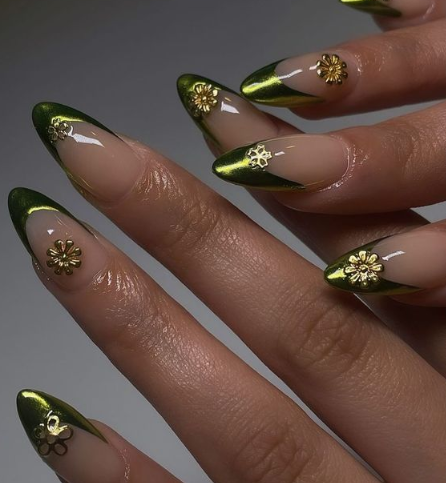 For your big day, what else do you desire than a luxurious shade, gold embellishment, and a chromatic vibe to the royal green to add a touch of royalness. These nails will add even more luxurious and meaningfulness on your already special day.
Faded Blue Nails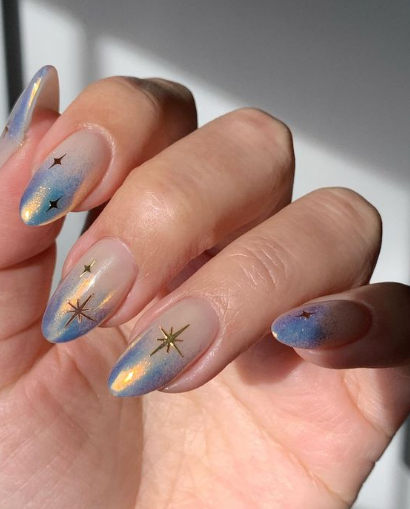 Faded effect always creates a gorgeous vibe which is what a woman dreams for her big day. The icy blue color is doing justice to this manicure, also adding the pop with a gold nail art at the top of every nail.
Minimal Floral Nails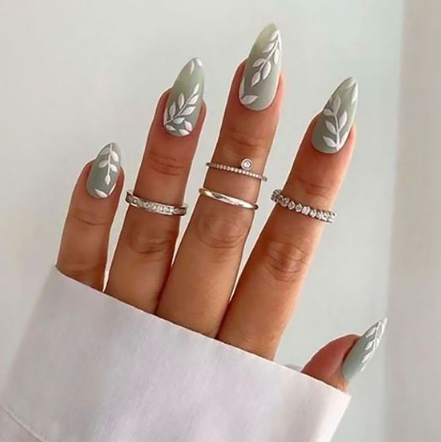 Pastel shades are something that nobody can take their eyes off, I truly love every single shade in pastel but this subtle fade effect of sage green feels like just right for the event. Finishing off the most elegant manicure by adding a minimal floral on the top.
Red Marble Nails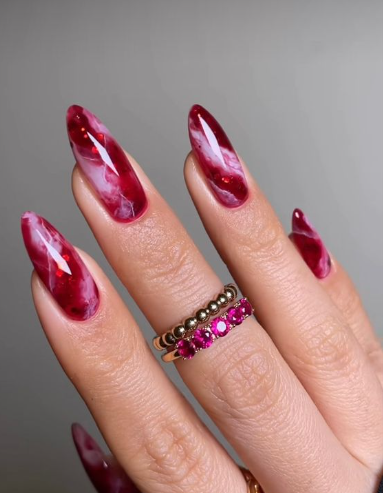 Hot red is the hottest trend of the year and no doubt we do love every kind of red shade for our manicures. Marble nails in red, what else we call gorgeous? These nails are anything but boring so I would highly suggest these if you want to add a pop of color to your bride look.
Nude Double French Tips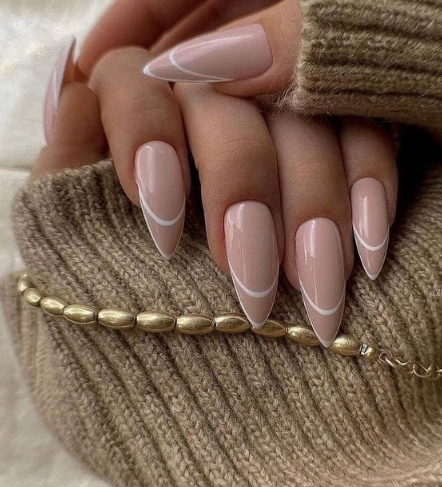 Nude nails have always been our go-to for anytime anywhere despite the occasion. The versatility of nude nails are infinite and they can give a minimalistic look by just painting all your nails with solid nude color and if you want a playful look you can even use nail art to pop the look.
Final Thoughts
I absolutely love the variety of options for wedding nails. No matter what kind of bride you are, there's something classy and elegant for you. It's amazing how a simple touch of nail art can add so much to your wedding day look.