Between championing the micro-cardigan craze and rallying for the resurgence of the beloved '90s hair staple, the claw clip, Hailey Bieber has been a standout figure in 2021, thanks to the joy she infuses into both her fashion and beauty choices. After unveiling her favorite beauty products on Instagram earlier this year, I thought I had a good grasp of the formulas that captivate Hailey and the brands she swears by for that celebrity radiance. However, whispers reached me that Hailey Bieber couldn't stop praising a particular face oil, unmentioned on her 'gram, prompting my curiosity to soar. Could this be the secret elixir to permanently grace my skin with an A-list glow, answering my prayers for luminous skin? One can only hope.
Why Hailey Bieber Love Furtuna Skin Oil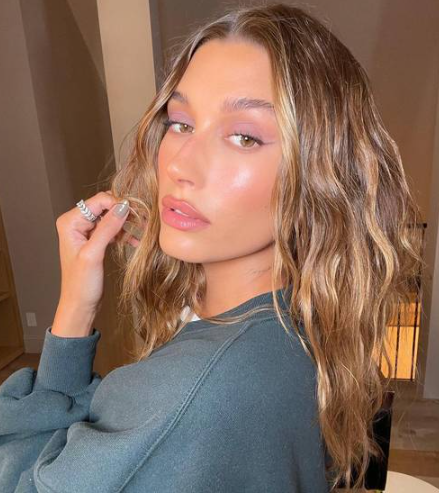 For those intrigued by the luminosity achieved with this face oil, Hailey Bieber emphatically declared, "If I'm not getting into bed looking like a glazed doughnut, then I'm not doing the right thing." This revelation came in a skincare-routine video shared on her YouTube channel, showcasing her use of the product. The star of the show? Furtuna Skin's Due Alberi Biphase Moisturizing Oil, boasting a hefty price tag of $225. Also If you are willing to cut down a few bucks, during checkout you can choose the option which says "save 20% now and 15% on future orders" and when you choose this option you can purchase this oil at a price of $180 which cuts off a lot of extra money. If I don't emerge from using this oil resembling the shine of Krispy Kreme's headquarters, I might need a refund.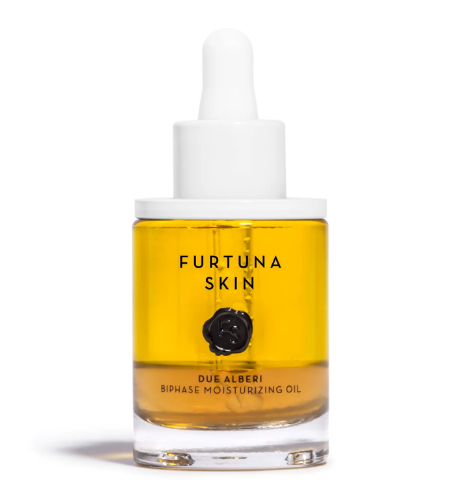 Furtuna Skin Biphase Moisturizing Oil ($225)
Bieber, with her sensitive skin and often dry skin, sheds light on her nightly skincare routine, emphasizing the addition of a single layer of oil post-moisturizer. "Again, just for the sake of looking like a glazed doughnut," she quips. When it comes to application, Bieber opts for a measured approach, never going overboard. She shares, "I just kind of pats it into the skin," focusing primarily on her cheeks and a touch on her forehead. After witnessing the immediate luminosity in the video, I couldn't help but be intrigued and eager to give it a shot myself.
My Review
I've had the chance to try out the Furtuna Skin Biphase Moisturizing Oil for a few weeks now, and it's completely shifted my perspective on face oils. Given my tendency towards breakouts, I've always been wary of incorporating them into my routine regularly. However, the Biphase formula of this product strikes a perfect balance, feeling both delightfully lightweight and hydrating simultaneously. Regardless, the standout effect for me has been its remarkable brightening properties. I usually reserve it for my nighttime routine, steering away from Hailey's preference for a "glazed doughnut" look in the morning, as I like to control my glow with makeup. Yet, whenever I wake up after using this, I'm genuinely impressed by the natural radiance my skin exudes. Currently grappling with a hormonal breakout, I can't attribute this product to combating it, but I'll gladly applaud its skin-brightening prowess. Would I consider repurchasing it with its triple-digit price? Frankly, my budget doesn't align with such luxury. However, if you're on the hunt for that Bieber-esque glow and have $225 or $180 to spare, it's likely to be a worthy investment that won't disappoint.