Nourishing your lips and beautifying them is necessary. But what to pick when you are unable to understand the difference between lip oil and lip gloss? Both can blissfully cherish a woman's lips. Beauty experts believe that the two products share plenty of similarities.
For instance, lip oil can add shine and color to your lips while hydrating them. However, a lip gloss does all the same but adds a sticky touch to your pout too. Below is a detailed discussion about the description, similarities, and differences of lip oil vs lip gloss.
What is Lip Oil?
Lip oil is a mixture of different natural oils made specifically for your lips. Cosmetic chemist Ginger King explains that our lips do not contain oil glands. Hence, lip oils help to keep them hydrated. According to beauty experts, lip oils are a great way to retain moisture and nourish your lips. For this reason, these are ideal during winter.
Also, lip oils can add shine and sparkle to your lips without transferring any stickiness in return. While they add a thin layer of sheer pigment, often women prefer using tinted lip oils for a beautiful look. Their stain-like color can make your lips juicy.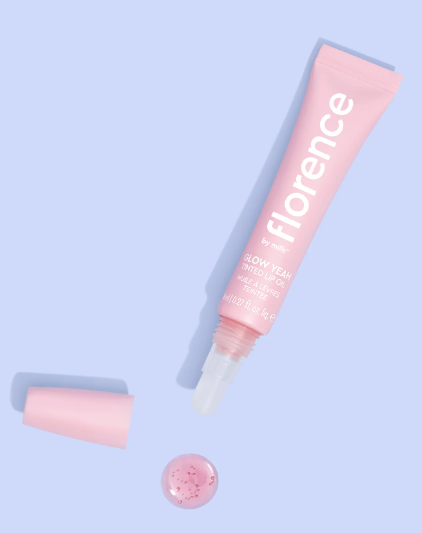 TINTED GLOW YEAH LIP OIL ($16)
What is Lip Gloss?
A lip gloss is the perfect cosmetic product created to impart shine to your lips while making them look glossy. It adds color to your lips that stays unless you remove it intentionally. Most lip glosses are resistant to moisture and filled with different pigments to add colors and sparkle.
Also, lip gloss can be transparent mostly used by women to add shine over matte lipsticks. Beauticians are fond of gloss as it is made of polymers that form a film on the surface of the lips. It further helps to stabilize the texture and fix all pigments to the skin.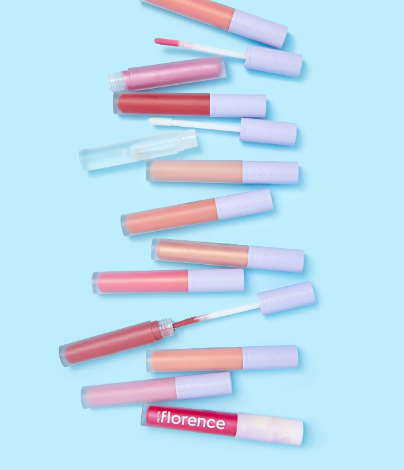 GET GLOSSED LIP GLOSS ($14)
Lip Oil vs Lip Gloss
When looking over the difference between lip oil and lip gloss, the answers are surprising. According to formulators and cosmetic chemists, lip oil vs lip gloss is only a competition between two names. The after-feel, appearance, and texture of these lip products are easy to manipulate.
It means you can get your hands on a lip oil transferring stickiness and a lip gloss hydrating your kiss. Various pigments can be easily added to either a lip oil or a lip gloss for the best results. Beauty experts have been buying flavored lip oils and tinted lip glosses for their customers for a long time. Top makeup brands believe in manufacturing both products for women.
For a deeper analysis, Javon Ford, a skin chemist from Instagram explains that the primary difference between lip gloss and lip oil is that lip gloss is known as a beauty item, whereas the latter is considered a skin care product. Both can have the same oils and nourish your lips in a pleasant manner.
To understand further, let us have a look at the similarities and differences between the two products.
Lip Oil vs Lip Gloss: The Similarities
Both lip products share a few similarities that are considered the basis of this debate.
Hydration: Lip oil, as well as lip gloss, are made of the same prime constituents, which include hyaluronic acid and natural oils. Many people consider oils to be better at hydrating than glosses. However, results can be vice versa as per the formula of the products.
Packaging: Lip glosses and lip oils both offer the same packaging. You can find most with a wand applicator that makes usage a breeze. Also, some lip products are available with a roller ball or a squeeze tube. Their basic packaging revolves around ease of use.
Compatibility: The best part about lip oil and lip gloss is that they can be used solo or along with another lip product. Both can act as a perfect topping for your lipstick. Women apply lip oil over lipstick to add a shiny stain. However, a layer of lip gloss can add sparkle and shine to your pout.
Constituents: Lip oil and lip gloss include the same ingredients when it comes to their formulas. Both are made of polyisobutene and polybutene. These chemical compounds help in the thickening and softening of both products. Also, natural oils are an important part of both lip items.
Plumping: Plenty of lip oils and glosses contain plumping capabilities and tend to enhance lip fullness. The products consist of constituents like peppermint oil, peptides, and cinnamon. Also, manufacturers and formulators add cinnamon and ginger for better results.
Shine: Lip oils and lip glosses are based on a shine factor due to which our lips become shiny. When compared, glosses result in adding a better shine as their formula sits atop your skin. However, oils penetrate deeper into your lips and hydrate them, leaving less shine on the top of your lips.
Lip Oil vs Lip Gloss: The Differences
The two products differ in plenty of ways. Below are a few factors that highlight their differences:
Lasting: A common difference between lip oil and lip gloss is their staying ability. Experts judge these products by examining how long the results last on the lips. Lip gloss stays for a little time and needs to be applied several times for the perfect look. Whereas, lip oil penetrates your skin and leaves its effect for a longer duration.
Benefits: Because lip oil is considered a skincare item, it provides several benefits. The product hydrates and nourishes your lips while keeping them tender and shiny throughout the day. Further, its strong layer acts as a barrier between your lips and the unhealthy environment. Unfortunately, lip gloss does not provide any such benefits.
Texture: The texture feel of lip gloss is heavier than lip oils. While the latter gives a natural feel, glosses can make your lips feel drier. It is because the ingredients formulated in a lip gloss add to its sticky and thick texture. Lip oils have no such ingredients.
Final Thoughts
Choosing between lip oil and lip gloss completely depends on what you like. Both products can be satisfying and outstanding for a diva. While lip oils tend to moisturize and hydrate your lips, glasses can be the perfect sparkle and shine partner. As discussed earlier, both can be used to moisturize or beautify your lips as per their formulas.
Hence, the best way is to invest in the finest makeup brand and update your collection by making sure of the quality. Make sure to choose the right product, as it can enhance your kiss, pout, and most probably, your smile!