Ever been double-crossed by haircare products? Well, there are so many products out there claiming to be something they are not even close to. I have also been disappointed with tons of products and wasted money on them, but like every other product you know we always give a test because we still have hope someday we get something that will actually suit your hair type and helps make the hair texture better.
Why I Considered Shea Moisture's Leave-in Conditioner?
Well, the story starts where I came across Shea Moisture's Leave-in Conditioner and some of the key points that made me get my hands on it. I was looking for a hair product that actually hydrates, moisturizes, and boosts my hair health. So, what moisturizes better than shea moisture? And if you have a dry scalp like me then you should give it a try right now. Because all you need is hydrating ingredients that make the hair healthier and shinier.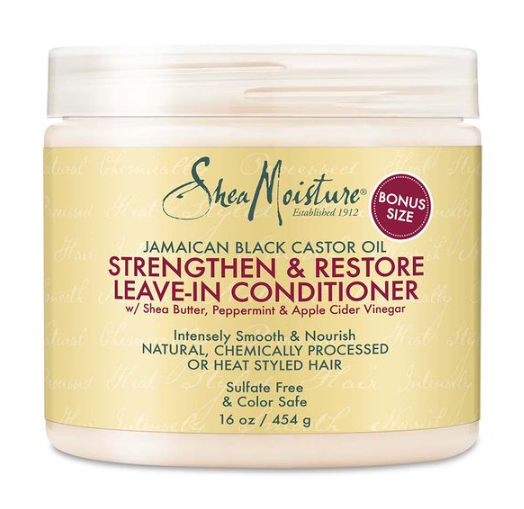 Shea Moisture - Leave-in Conditioner ($13.99)
If you ask me I wasn't really focusing on the moisturizing side because I do DIY masks at home so they kind of provide a whole lot of moisture if applied regularly. I was only focusing on whether it can make the dryness of my hair and frizz go away so I can try and flaunt different hairstyles and even if I do my hair down they look bouncy and healthy.
Ingredients of Shea Moisture's Leave-in Conditioner
First thing I do when I am considering or buying a product is to have a look at the ingredients it has. Which defines and clarifies what the product does, what it can do, who it is best for, and who it isn't.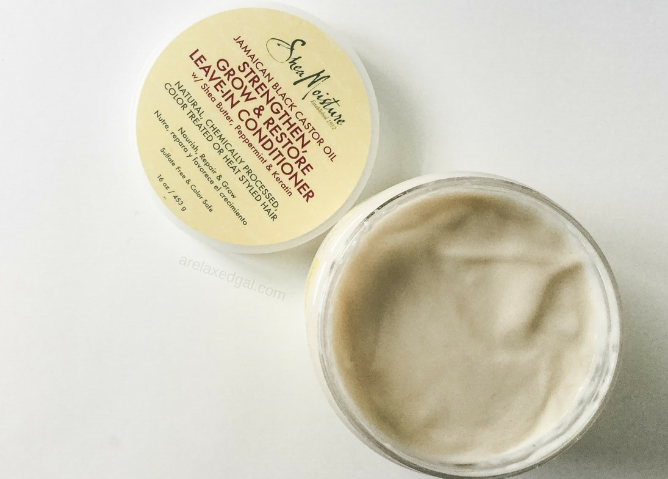 So, Let's dig a little deeper and discuss the ingredients so you know what you are putting into your hair. This product contains some extremely hydrating, healthy and good-to-hair ingredients which we all crave for our dry and dull hair. And let me reveal those game changing ingredients to you now:
Water: Just like we need to drink at least seven glasses of water to keep our inside balanced and healthy, same we have to do with our skin and hair. When we choose any hair care product we make sure water is the first and most important ingredient in that so we know we are getting just the right amount of water in our care routine.
Jamaican Black Castor Oil: Castor oil has been all over the internet all this time, as we now know the power of what it can do. This is a vegetable oil which helps improve your hair texture, improves hair growth, helps with dandruff and helps with the hair thinning as well. This oil also has anti-bacterial and anti-fungal properties which is something we all look for in an oil.
Stearyl Alcohol & Cetyl Alcohol: Out of the other alcohols that are used in hair care products these are the fatty ones which stay longer in your hair resulting in retaining the moisture not only on the outside of your hair but also on the inside. These types of ingredients are win-win as they are good for your scalp and make it healthier which helps in improving the overall hair health.
Behentrimonium Chloride: The Behentrimonium Chloride is an ingredient that helps in closing the cuticle layers of your hair so it is easier to detangle and moisturize the hair. It is a subtle surfactant that works as an anti-static and moisturizing agent helping blend everything smoothly whether it's the water or oil.
Proteins: Some of us have heard that proteins aren't good for hair, well let me break it to you that it's a myth my lovelies. Proteins are great for hair as they help with strengthening your hair, hydrating your hair and keeping the waters for longer to help keep the hair moisturized and hydrated for a longer time period.
Final Thoughts
I have to say, I highly recommend giving Shea Moisture's leave-in conditioner a try. It has made a huge difference in the health and manageability of my hair. Plus, the natural and hydrating ingredients and lack of harsh chemicals make it a safe and eco-friendly choice.