Summer is here and we couldn't be happier. If you've spent the last year indoors, which, let's be honest, is probably most of us, you may feel a little pale and want a tan. Don't use too much self-tanner; instead, embrace the no-makeup look and use a few simple products to get a sun-kissed glow that looks natural.
Something about dewy skin makes you appear youthful, radiant, and ready to face any challenge. If you're wondering how to achieve dewy skin without looking like you just stepped out of the shower, we've got you covered with our best tips and tutorials so you can start the summer looking radiant and healthy!
Tips To Get Sun Kissed Skin With Makeup
Following are some basic tips to get sun-kissed skin with makeup:
Choose The Right Foundation
Every woman who wears makeup and tans in the summer is aware that her foundation from the winter could not look as natural on her. We should be grateful for the dark foundation shades that complement our sun-kissed complexion, as well as the blessing of the summer that allows us to enjoy the golden sun at all times of the day.
Be mindful of your base color and avoid attempting to match the foundation's tint to the skin tone of your hands. Compare the colors of the foundation you try on. First, choose two or three eye colors that are most similar to your skin tone and test them on your jawline. The ideal match is the one that naturally dissipates and complements your skin tone as the sun-kissed by your makeup.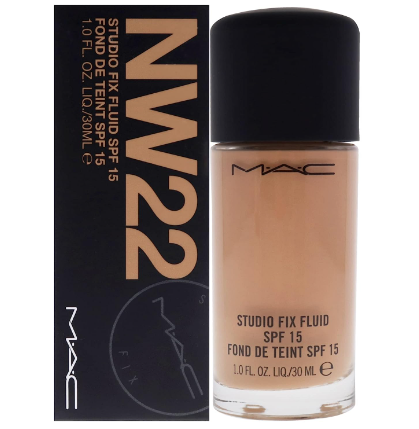 M.A.C Studio Fix Fluid Foundation ($39)
Use Bronzer Strategically
One of the finest methods to achieve a sun-kissed effect is with bronzer, especially if you use it wisely. To shape your face, apply bronzer to the apple of your cheeks and follow the contour of your cheeks and jaw. For a glowing appearance, bronzer should also be applied to your nose's sides and temples. Olive skin responds to it amazingly.
When it comes to an immediate sun-kissed cosmetic look, nothing beats a bronzer. It gives your face a radiant glow that gives the impression that you've just got back from a beach adventure. Where the sun naturally shines on your face, lightly brush on bronzer to give it a slight contour. For a clean-faced finish, avoid those bronzers that contain glitter.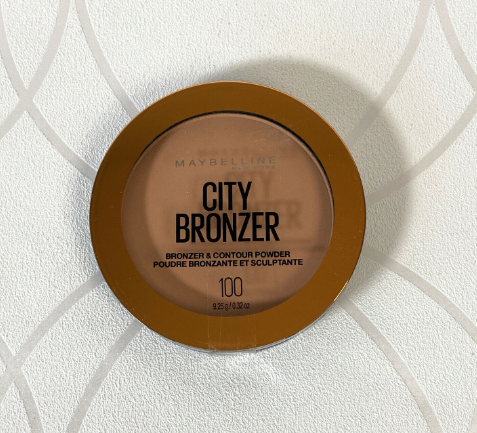 Maybelline City Bronzer Contour Powder ($11.99)
Use Cream Blush
Cream blush is your best bet for achieving a dewy complexion because loose powder blush and pressed powder blush both leave the skin looking matte. To achieve the look of a natural flush on your face, apply a cream blush to the high points of your cheeks, along the sides of your forehead, down your T-zone, and even all over your eyelids.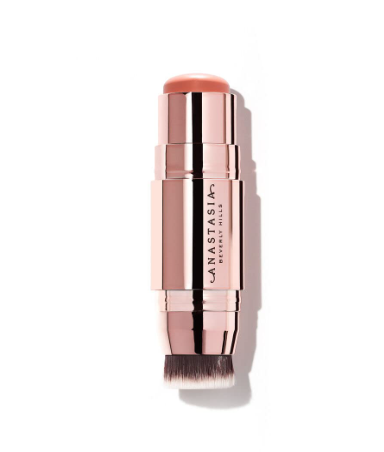 Anastasia Beverly Hills Stick Cream Blush ($32)
Use Moisturizing Mist
You can choose from a wide variety of high-quality hydrating mists available on the market today and use them on top of your makeup. If you want your skin to look more radiant and full of life, give it a spritz whenever you feel like it needs an extra dose of hydration.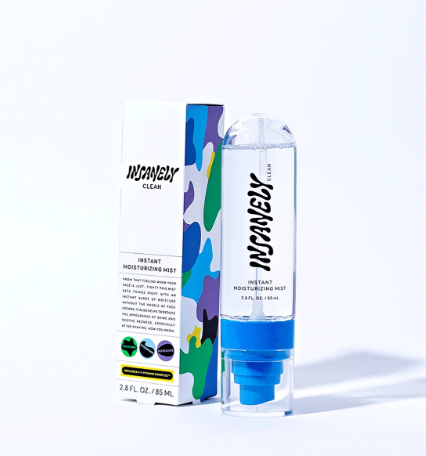 Insanely Clean Instant Moisturizing Mist ($23)
Illuminate With A Highlighter
Having good skin care is key to avoiding the glazed look. But lighting a highlighter is the key to producing an ethereal shine. For a dewy, wet-look, just-came-in-from-the-outdoors appearance, liquid or cream highlighters are a necessity. For a softer glow, you may also incorporate a few drops of your liquid highlighter into your foundation.
Your face will be illuminated and given dimension with an excellent highlighter, making it appear beautiful and sun-kissed. Blend it into the inner corners of your eyes, along the bridge of your nose, and your brow bone. For a perfect glow, pat and sweep highlighter along your cheekbones.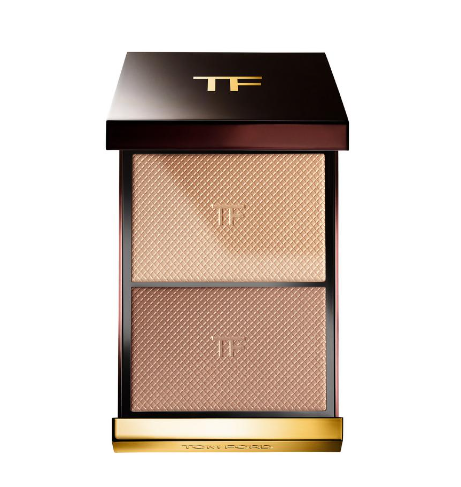 Tom Ford Shade and Illuminate Highlighting Duo ($90)
Nude And Peachy Lipstick
The traditional option for a sun-kissed skin look is bare lips. Look for warm undertone lip colors, such as peach, beige, or soft brown. These hues contribute to a fresh and carefree look by striking a natural and harmonic balance with bronzed and glowing skin. For a sun-kissed appearance, peachy lip colors are also a fantastic option.
They enhance your lips' warmth and brightness while balancing out your overall bronzed and flushed look. Choose a peachy tint that complements your skin tone the best from a variety of lighter coral tones to deeper peach tones. Your preference and how they look with your skin tone will determine whether you choose peachy or bare lips. Both choices will result in a pure, sun-kissed appearance.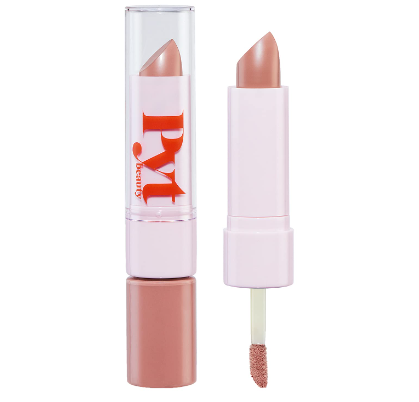 Pyt Beauty Peachy Nude Lipstick ($20)
Conclusion
Remember that maintaining a natural, carefree appearance while enhancing your skin's inherent glow is the key to getting sun-kissed skin. You may obtain a dewy, sun-kissed glow that highlights your greatest features and brings out your natural beauty by following the appropriate procedures using warm-toned cosmetic products. The sun-kissed makeup look will leave you feeling luminous and self-assured, whether it is for regular use or a special occasion.