Skin is the biggest barrier to your body. It protects you from major damage that you might have to undergo on a day-to-day basis. There are many skincare routines that you might see on Instagram or TikTok. In these social media times, we fall for things that are trending without doing our own research. If you are hearing Skin Cycling Routine again and again, let's give it a read today and educate yourself with this new yet most primitive skincare routine.
A skincare routine is as important as taking care of your diet. I mean yes, diet is related to how your skin looks, but that extra external care does make a difference. Skin Cycling Routine is advised by many Dermatologists. It's a four-night skincare cycle with different active ingredients. Unlike its name, it is not a workout for your skin. It is a cycle of doing the same thing repeatedly. Let's look at the steps of this routine work.
How Skin Cycling Routine Works
Here is a step-by-step guide on how you can achieve glowing skin and benefit your skin from this routine:
Day 1: Exfoliate Your Skin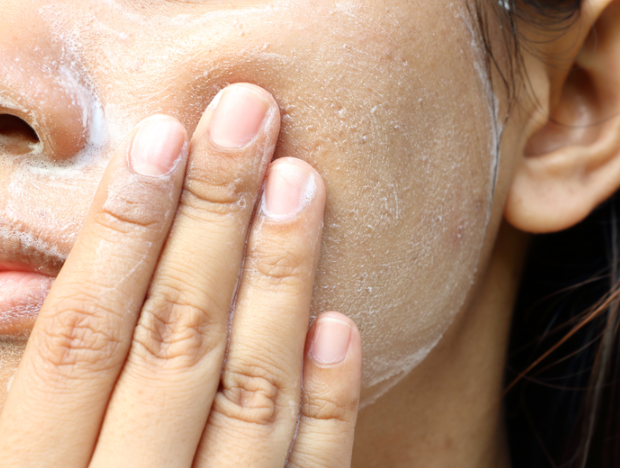 Exfoliation is extremely important when you are willing to repair your damaged skin. Exfoliation removes all the dead cells of your surface epithelium. There are two types of exfoliators, one is a chemical type, and the other is a physical type.
People who have sensitive skin types and want a gradual skin renewal process should go for chemical-type exfoliators. It includes AHA or BHA serums and creams. Physical-type exfoliators contain microparticles that abrade your dead skin cells all at once.
Day 2: Use Your Retinol
Retinol is an anti-aging ingredient that helps to remove fine lines and wrinkles and helps to clear acne marks, treat dull areas, and helps to improve the firmness of your skin.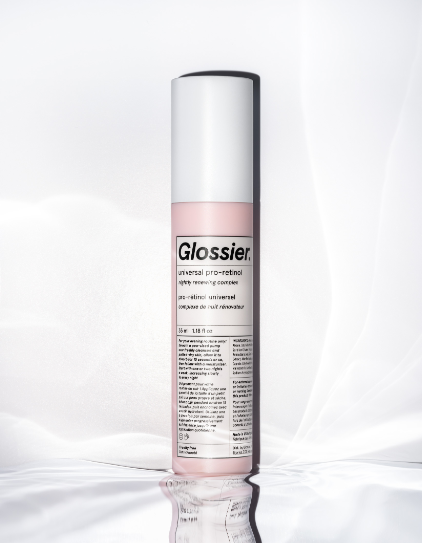 Glossier Universal Pro-Retinol ($35)
Cleanse your skin, remove all the makeup, and apply your preferred retinol on the skin. However, it can be irritating to some skin types so do a patch test before applying it to your face. It is preferable to start with low-percentage retinol serums so that you know what suits you best. Apply it to your face and sleep well on day 2.
Day 3 & 4: Let Your Skin Rest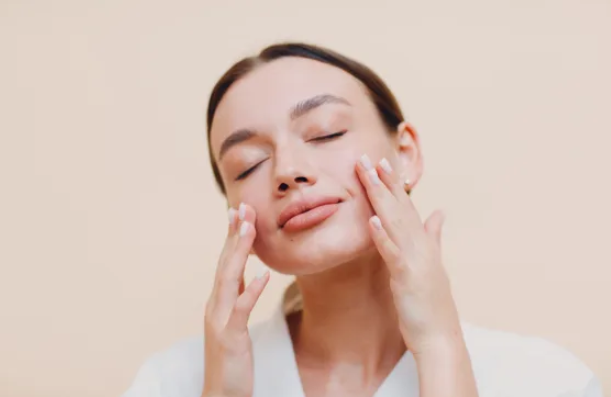 Healing is an important part of this skincare routine. After using all the active ingredients like glycolic acid, salicylic acid, retinol, etc, your skin does need a break.
However, you don't have to completely skip your moisturizing routine. On these break days, use your daily moisturizer that suits your skin type. It is preferable to do proper cleansing as well because you are only missing out on your activities and not the basic routine.
Benefits Of Doing A Skin Cycling Routine
This routine has done wonders for people who suffer from irritation and sensitivity. The following are the listed benefits of this routine:
It helps to repair the skin barrier that has been damaged from prolonged use of active ingredients. The recovery day with the usual moisturizing has been a game changer for many skins.
It helps to suppress the side effects of products that might harm your skin. The alternate usage of ingredients helps you to recognize which ingredient is not for you.
Some people have seasonal skin allergies that might break their skin. By opting for this skincare routine, you can eventually repair your damaged skin.
You can work well on your aging issues and discoloration as it treats them by using retinol on day 2.
How Frequently You Can Do This Routine?
People often think that they cannot work on this routine for a long time, but it is not the case. Dermatologists recommend that you follow this routine unless your skin turns sensitive to certain ingredients.
If your skin has been treated with retinol and reacted normally, then you can use it for the longest. Make sure you don't get exposed to too much sun radiation during this duration. It's always better to know your skin better from a scientific point of view than just using products.
Conclusion
Dermatologists have been following this skin cycling routine for years, long before it went viral. It is not something that would potentially harm your skin. The assigned days make it easier for people to understand their skin type and their sensitivities. For people who don't follow a skincare routine, it is the easiest way to begin with. Just pick your favorite products from online stores or contact your dermatologists.
I have been seeing a huge difference on my face, and I hope this will work out on your beautiful face as well. Look out for your face in the best possible way because you are beautiful.