What comes to mind when I see a bodysuit is "Aerobic Dancers", yeah we have seen in the 80s that aerobic dancers rocked these bodysuits so effortlessly that we cannot even explain. The best thing about bodysuits are they are timeless, unique, and versatile to style with anything. Bodysuits can be casually paired with skinny jeans, trousers and sweatpants for achieving relaxing and laid-back looks, on the other hand you can pair bodysuits with fancy skirts or layer them with other fall essentials.
Bodysuits are the best thing as they don't make them look unprofessionally tucked into the bottoms like we do shorts and other tops of ours. These bodysuits are the most effortless item in our wardrobe and that type of clothing item that can styled for any occasion and mood.
Stylish And Comfy Bodysuits of 2023
Have a look at our most favorite bodysuit picks from one of the famous brand Everlane and get yourself one to make a bunch of outfits to rock all year long, no matter what season and occasion is.
Square-Neck Bodysuit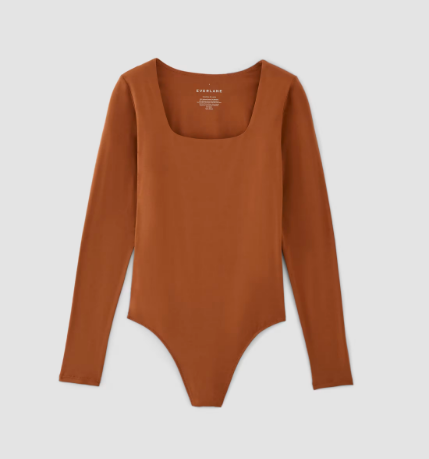 If you ever loved square-necked tees then you must love the idea of these too. The bodysuit is gorgeous and comes in some of the most gorgeous shades ever, you can have these bodysuits in six shades and you are gonna thank me for breaking it to you that all their colors are just to die for. You can style this one with a dark wash denim, few minimal jewelry pieces, a crisp jordan sneakers and you are good to go.
Other than that you can rock these by pairing this with the same colored bottom, and making a monochromatic comeback with bare effort. Adding gold jewelry with that will do great. You can also pair this bodysuit with a mini skirt and carry a crossbody for go-to essentials, ta-da you have these outfit ideas but you can create more by mixing and matching with your wardrobe staples.
Crew Neck Bodysuit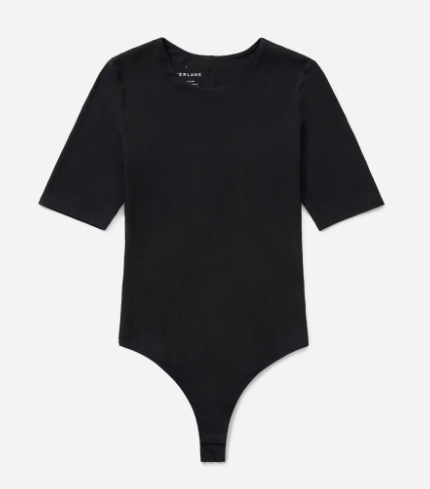 Crew necks are perfect for the ones who don't want to show off their neckline as much as square necked ones, Also this crew neck appeal is just going to replace your regular tees. This body-hugging silhouette is perfect for pairing with wide leg trousers, baggy pants, and laid-back slouchy sweatpants to achieve relaxed and casual chic outfits.
While for the dressy outfits, pair this bodysuit with fringe jeans and trousers, and anything that screams bold and playful vibe. A fancy maxi skirt will go a long way with this one and a fancy silverish clutch will do just the job without needing any other accessories for sure. Also this style comes in three different shades that are black, white, and gray (yes, they are the essential wardrobe colors for us cool girls).
Tank Bodysuit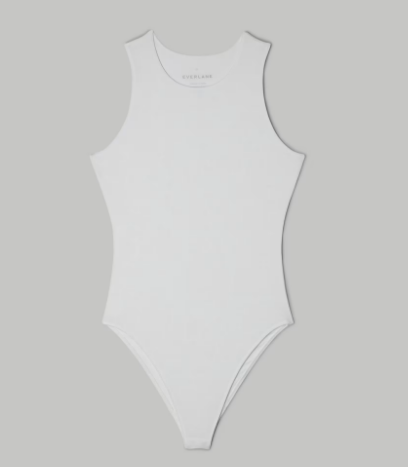 Had issues with tucking your long tank tops and looking like you actually put a lot of things tucked in? Well, not anymore. This tank bodysuit is what your wardrobe is lacking and what you should get yourself right away. Tank tops are always something that are go-tos for any kind of occasion, whether you want a minimal look by pairing this with your regular jeans or you want an all-glam look by pairing with same colored trousers for a trendy look.
There are endless possibilities to style this and rock anytime anywhere, From skirt to shorts, and from jeans to pants you can mix and match these and create a bunch of outfits to flaunt all year long. This tank bodysuit is available in two classic shades of all time and that are black and white, sounds like a must-have, right?
Conclusion
Get ready to revolutionize your wardrobe with the most stylish and comfy bodysuits of 2023. From classic silhouettes to daring designs, these bodysuits offer a versatile range of options that can be dressed up or down to suit any occasion.