As soon as the summer rolls around, it's natural to start thinking about ways to freshen up your look. For me and most of the people out there, summer is an adventurous season in which you are excited to try out new things and experiment with your looks.
The season's high temperatures and plenty of sunshine might also motivate individuals to try out new, daring color combinations: To match the spirit of the season, hair colors range from natural blonde to bright and whimsical.
5 Best Summer Hair Color Ideas
Get yourself equipped with the best summer hair color trends and apply them to your hair to seem more vibrant and rejuvenated.
Beachy Blonde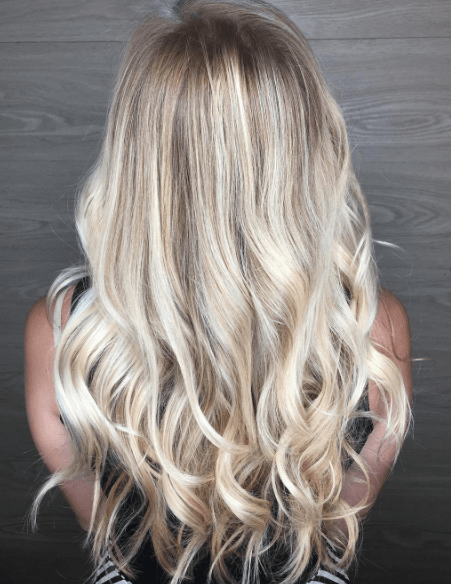 Summer season is all about basking in the sun on the beach to feel relaxed and energized. Catch the carefree and sun-kissed vibe of the summer by giving the Beachy Blonde color to your hair. The perfect combination of highlights and low lights gives a natural-looking and summery style.
Beautifully compliment your summer style with this hair color that gives you a beach-ready glow as it mimics the natural lightening effect of the sun. Opt for a color that goes perfectly well with your hair type and enhances your skin color. Golden blonde brightens up one's hair and works well with many different complexions. A sandy blonde goes well with the lighter skin tones and gives a color that resembles the beach sand.
It's hard to find a more gorgeous and sophisticated hair color than honey blonde. It uses warm, golden tones with caramel undertones to convey a luxurious effect.
Pastel Dreams
Hair colors in pastel tones have been trending for a while, and they never fail to catch people's eyes when summer rolls around. Make a daring impression with Pastel colors like pink, lavender, and baby blue that give a perfect ombre effect.
Pastel pink and pastel peach can be very striking as they are soft, delicate, and ethereal shades that can be a flattering choice for many complexions. Pastel Lavender comes out as a delicate balance between blue and pale purple tones giving an otherworldly and dreamy effect that is hard to resist. If you want to elevate your lavender hair further, elevate your look with silver endings.
Make your hair color pop with statement accessories like hair clips, headbands, and statement earrings. Try out new hairstyles like braids and updos for a polished look.
Chocolate Brown With Subtle Highlights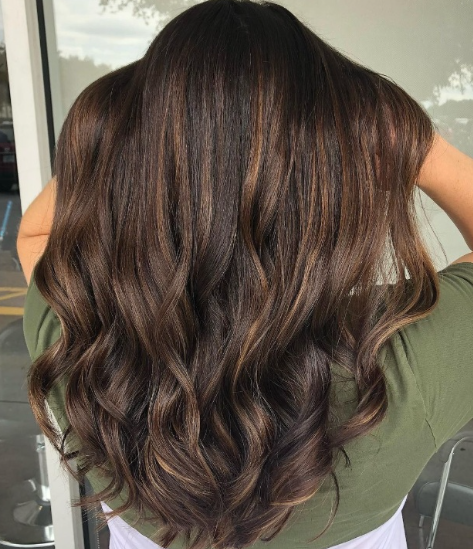 The classic and elegant look of chocolate brown hair can further be enhanced naturally by adding soft highlights, which never go out of style. Highlights are a great way to update your hairstyle and add a touch of sophistication.
Apply honey highlights to intensify the lightening effect with the classic foil highlighting technique to add warmth and a golden glow to your chocolate brown hair. I usually prefer giving hair a sun-kissed impression by adding caramel highlights to chocolate brown hair to create a beautiful impression and an appealing look.
Add auburn highlights by introducing red undertones to your chocolate brown hair and make your hair visually appealing.
Fiery Red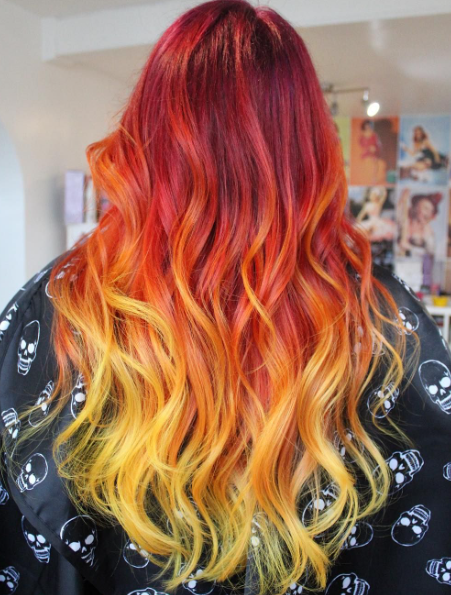 Do you want people to turn their heads toward your visually attractive hair? Go for the flaming red hair with the shade of your own choice. If you want your hair to give out a vibrant orange effect, go for the copper red. It is a timeless shade and is a popular hair color choice for women all over. The beautiful, vibrant, and warm shades are achieved by blending the red and bronze color.
Purple tones, when mixed with fiery red color, serve as a cheery on the top. The intense red shade expresses your individuality and exudes your confidence. Style your hair with soft waves or curls, sleek and straight hair to enhance your overall look. In my opinion, people with dark and dusky skin tones should give it a dry and create a statement of their own.
ALSO READ: 6 Stunning Dark Red Hair Styles To Enhance Your Bold Look
Sun-kissed Balayage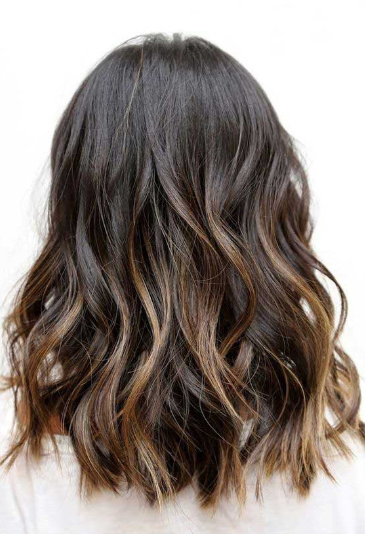 You will never regret giving your hair a naturally luminous look with Balayage hair color. The color favors most hair types and lengths and gives a naturally radiant and beachy look. The Balayage hair color is applied by the stylist from his own hands by creating specific sections in hair.
Balayage gives a lightening effect when the color is lighter than your actual hair color. Therefore, the stylist creates a subtle contrast that complements your base color and desired level of lightness. Caramel tones on brown hair enhance the depth of the brown hair color and give out a radiant look effortlessly.
How it sounds when you think about the soft Rose gold shade option? When this shade is created by combining peachy-pink hues with golden undertones, it results in giving a romantic sunlit effect.
Conclusion
Summer season calls for a change in your style and looks to create a daring impression. Transform your overall look by applying daring and eye-catching hues to your hair. Effortlessly create a bold statement with these on-trend summer hair color ideas. No matter which age you are, express your individuality in a fun and creative way and give yourself a chance to look and feel younger.