Many brides start growing their hair a year before their wedding, as they look extra pretty and long hair also gives an endless possibilities for wedding hairstyles. Who doesn't love long hair? We all do! Brides searching and looking for that one hairstyle that fits perfect for their big day have taught us that short hairs are a little difficult to style for the big day as we always want to achieve something as unique as us. While looking for wedding hairstyles for long hair you will get confused because there are thousands of gorgeous options out there, including buns, ponytails, open hair, twisted hair, braids, and even half-updos. So, while you search through the internet and tangle yourself into the endless possibility of wedding hairstyles for long hair, let me make it easy for you!
7 Best Wedding Hairstyles For Long Hair
Whether you want a low-effort bun or ponytail, or you want to put a little effort by adding a veil to a voluminous bun or a baby breath infused twisted wave hair, here are some gorgeous wedding hairstyles for long hair to slay your big day!
Veil-Friendly Bun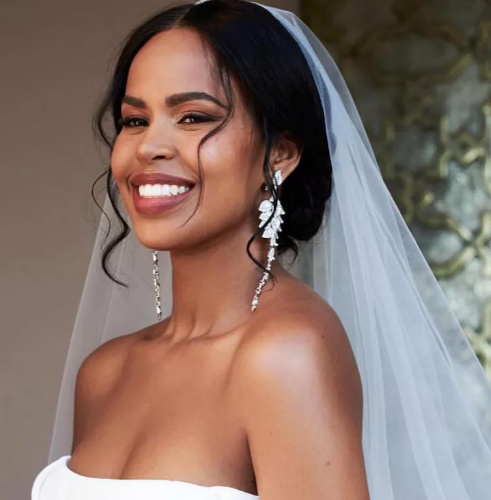 Starting with the hairstyle that has been spotted on 90% of the brides, a veil hairstyle! Veils give those real fairytale vibes and without a doubt this one looks great on every kind of bride, short, tall, white, black, thin hair, or thick, this just looks great! Just do a bun that's an extremely voluminous bun with few strands on the front that's slightly curled are to die for.
Baby's Breath And Soft Waves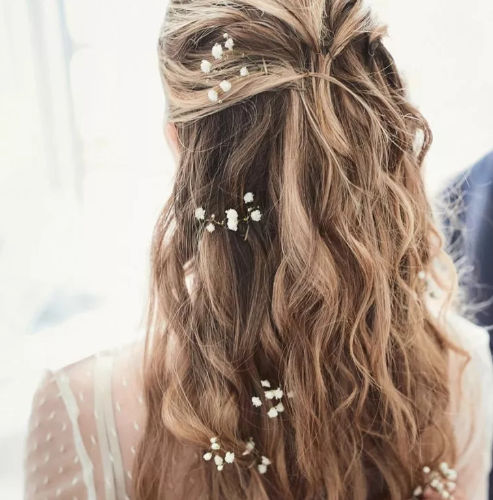 We all have done our hair with at least a few of the luxurious accessories that actually look great on special days. There is not even a single person who ever said they didn't like their look with baby breaths or any cute accessory. So, this ones great, you just have to pin up a few front strands to give off a put together look while keeping other strands down, then add baby breaths according to your likes and you are done!
Slight Twisted Half-Up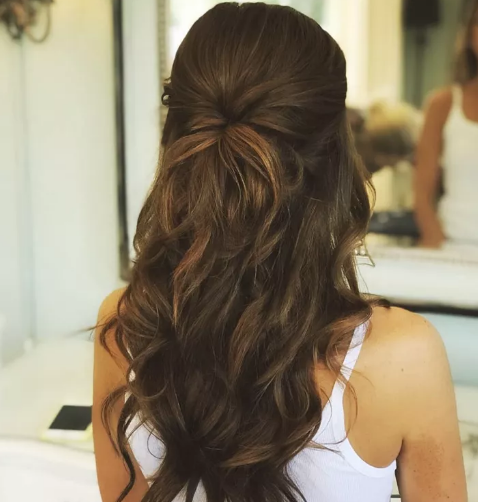 Half ups are always a great idea when you don't want to keep your hair open but also don't wanna go for an obvious bun. This looks great on round faces and ovals and gives a unique look to the heart shaped and diamond shaped faces. What I would suggest to you if you want to fancy up this classic hairstyle will be adding a few baby breaths or pearls on the twist to make it a little more stand out.
Side Parted Long Box Braids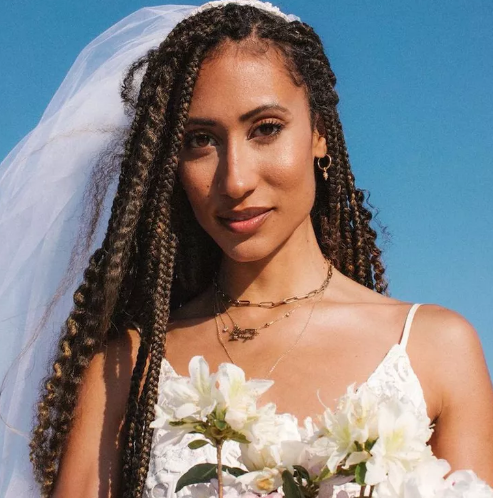 Box braid hairstyles are quite on-trend these but we loved it even before the trend. This hairstyle looks great with a huge veil and flowy wedding dresses, as when you choose everything flowy you need your hair to be in place all the time so you have your hands free to hold your dress and walk comfortably. These are real easy to achieve and looks great slightly sideparted.
Middle Parted Low-Ponytail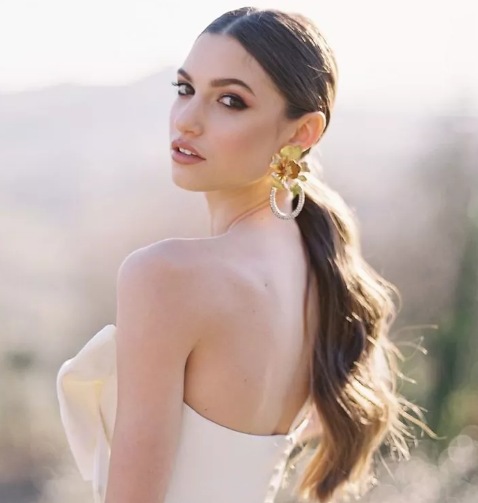 Calling all the off shoulder, strapless, or even sleeveless dress owned brides, a low ponytail will do just the job with these dress styles! Low ponytails are always classy, effortless, and look great for the low-maintenance and minimal bridal dresses. Just middle part your hair, give those front strands a sleek look, and do a slightly wavy ponytail to complete the look.
Lots of Curls Bun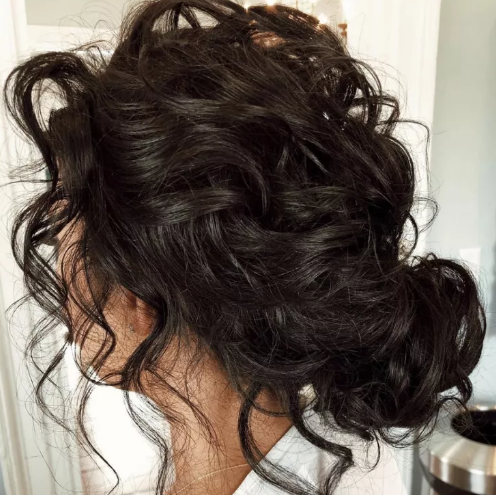 If you love curls, wear all of them in a bun and make them pop! Curls are always gorgeous as they have a deep detailing, curves, and knots that are worthy of all our attention and look great on anyone. When you want a messy bun, I would suggest you this curly bun as it's perfectly gorgeous and effortless for a wedding day.
Undone Romantic Braid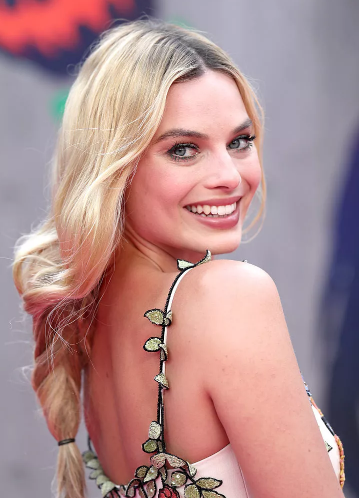 Braids are the perfect choice for when you are doing your own hair on your big day and don't want to put a lot of time and energy into maintaining those hairstyles that take a lot of time achieving. So, just like you do everyday braid, this one is like you leave after you do the first braid stand and then do the braid at the bottom only, It gives the perfectly undone braid that looks extremely attractive.
Conclusion
Gorgeous wedding hairstyles for long hair can make any bride feel like a queen on her special day. From elegant updos to flowing curls, the options are endless. Don't be afraid to experiment and find the perfect look that compliments your dress and personality.