Nicki Minaj, frequently hailed as the 'Queen of Rap,' has dominated the celebrity fragrance scene for the last decade. With a collection of affordable perfumes, each tied to Minaj's roots or musical journey, her olfactory offerings provide a unique connection to her life.
Best-Smelling Nicki Minaj Perfumes
Let's take a journey back nearly a decade to Minaj's inaugural fragrance launch and explore which of her perfumes suits you best. If you appreciate the iconic Gaultier bust bottles, then Minaj's perfume lineup is an ideal addition to your collection.
Pink Friday Eau De Parfum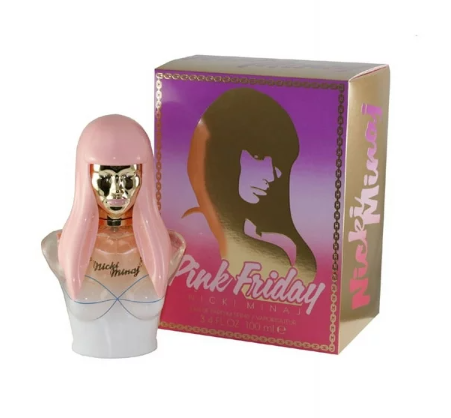 If you are a fan of Nicki Minaj you must have known how Nicki got a rise in her career and what made her famous for the first time ever, yes, you are right. It was her hit raps "Super Bass" and "Pink Friday", these two made her a star of the pop and rap industry. This fragrance has playful notes of jasmine, star fruits, vanilla, and pears so the fragrance is on the sweet and fruity side.
Trini Girl Eau de Parfum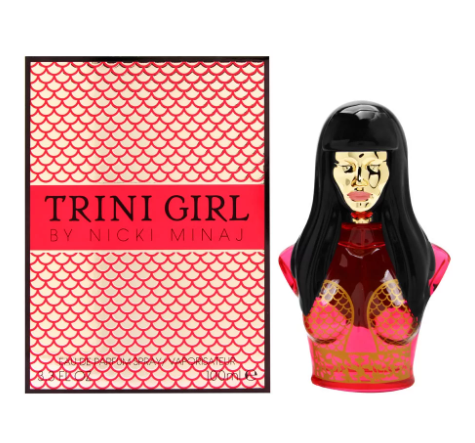 Trini Girl perfume by Nicki Minaj is a bunch of tropical fruit notes that makes a perfect balance between a fruity and sweet scent. What I adore the most about this one is the coconut undertone it has, a zesty notes of litchi and blood orange that lives off the perfect laid-back vibes. This Fragrance is a fruity, floral, and musky blend which is a dream choice of every other perfume enthusiast. Among Nicki's fragrances, Trini Girl stands out for its exceptionally juicy fruit notes, maintaining that tropical charm without the heavier nuances of vanilla, tonka bean, or other weighty elements found in her other creations.
Minajesty Eau De Parfum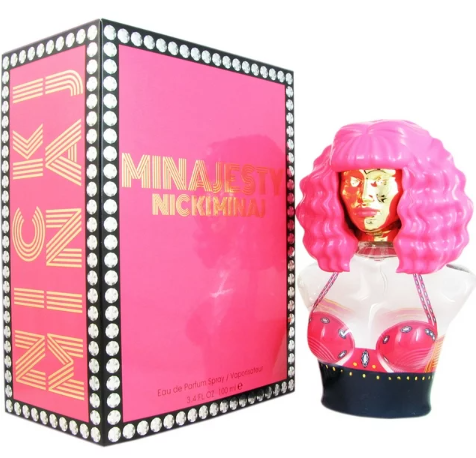 If you desire a sultry, sensual and attractive scent that does nothing but attract all the compliments wherever you walk, here is the perfume you need. The perfume bottle has an iconic Nicki's pink wig that is to die for. The fragrance has stunning notes that are suitable to be worn all year long, whether a season is warm or cold there is no need to switch to another fragrance every other month. The scent comes in a fruity and a blend of spicy berries that makes this fragrance even more appealing to me. First you will smell the notes of lemon, red berries and peach that will leave you speechless right from the start. Then, the heart notes are going to be smelling like an orchid, frangipani, and magnolia. Lastly, the base notes are vanilla, musk, and tonka beans.
Onika Eau De Parfum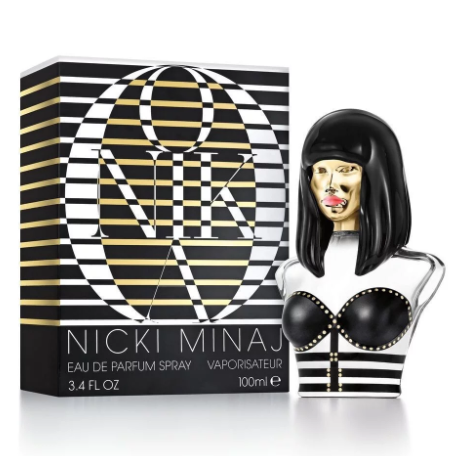 If you are an old fan of Nicki you must know the meaning behind this perfume's name but no worries if you are new, the name links to Nicki's birth name that was Onika Tanya Maraj-Petty but then Nicki changed it to Nicki Minaj. This fragrance is the best choice to wear in the Autumn season to show off your fruity side to the world. It is a fruity and a sweet scent that screams femininity and girl power. The top notes of this fragrance are pear, mandarin orange, and carambola that is a start fruit. For the heart notes we will smell the water lily, orchid, and osmanthus and the base notes of the scent are cedar, sugar cane, and white musk. This fragrance is the perfect balance between a floral and fruity fragrance.
Pink Print Eau De Parfum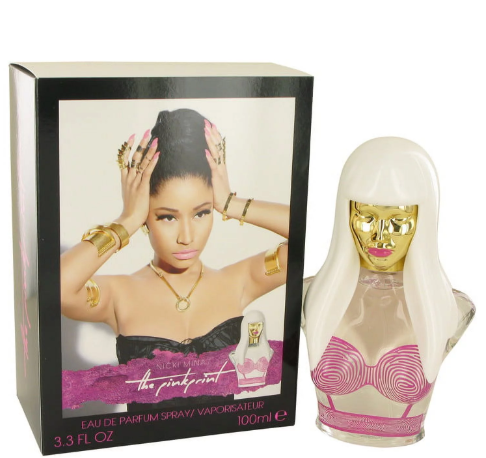 The pink print perfume bottle has a familiarity with her Pink Friday perfume bottle, but this scent is kind of a summer and spring scent because of the floral, fruity, and feminine notes. This fragrance has the top notes of the passionfruit, bergamot, and grapefruit which makes it covered with the fruity vibes. For the base notes you will be able to smell the tropical coconuts, the sandalwood, patchouli, driftwood, and the musky notes all covered. While for the heart notes it has orange blossom, nectarine, rose, heliotrope, and frangipani. So, this fragrance is the perfect balance of fruity and musky smell which we all need in our perfume collection.
Conclusion
Nicki Minaj has become a prominent figure in the fragrance industry, and her perfumes are a must-have for any fan. With a range of scents that reflect her roots and musical career, there's something for everyone to enjoy. Whether you're a fan of fruity, floral, or spicy fragrances, Minaj's collection has got you covered.
UP NEXT: Top Ariana Grande Fragrances That Will Leave You Smelling Great