Switching up your manicure is an absolute delight! There's a unique joy in dabbling with different nail polish shades, experimenting with new nail art trends, reshaping your nails, or revisiting a beloved look. Right now, we've got our eyes on cat-eye nails, sitting pretty at the top of our trend list. Cat-eye nails boast a sleek metallic line diagonally crossing the nail, mimicking the mesmerizing gaze of a cat. Typically, this line harmonizes with the base color, creating a captivating mirror-like effect. It shares a kinship with the velvet nail trend, both featuring a metallic finish with texture. However, the cat-eye nail's defining feature is that enchanting diagonal streak.
For DIY enthusiasts, recreating this look at home is a breeze. A thin nail art brush delicately strokes across the nail, or magnetic nail polish works wonders, shaping and shifting the polish to create that flicked illusion. If you prefer the salon experience, your nail tech should nail this look without a hitch. What's fantastic about the cat-eye trend is its versatility—it can be as fierce or as subtle as your heart desires. That's one of the many reasons we're itching to give it a try.
Instagram-Famous Cat Eye Nails Ideas
We've compiled a list of our favorite ways to flaunt these feline-inspired looks, from chic minimalistic designs to mismatched nails and vibrant color combinations. Let's get in and discover the purr-fect style for you!
24K Gold Cat Eye Nails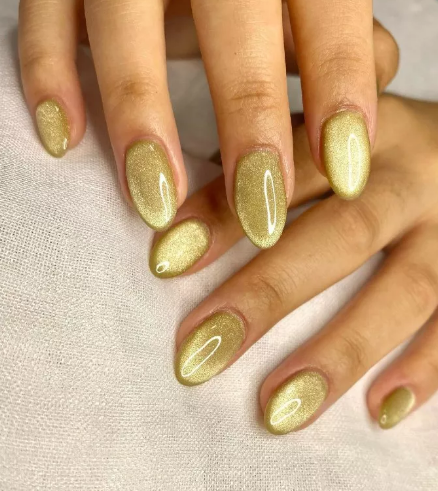 Indulge in the epitome of luxury with a yellow cat-eye manicure that glistens like gold. Recreate the opulence with a shade like Mooncat Treasure Trove ($16) and seal the deal with a couple of layers of top coat for that enduring freshness.
Shimmery Blue Cat Eye Nails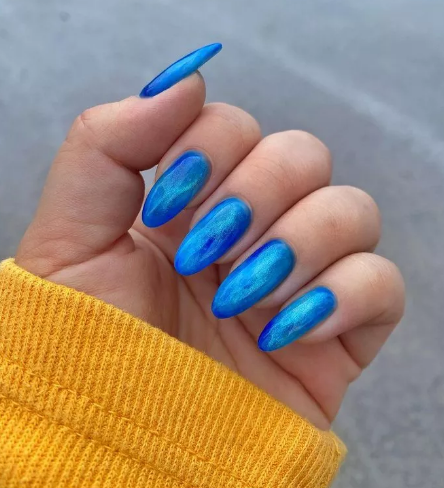 Dive into the allure of these bold blue cat-eye nails, a captivating beauty. Opt for a matte polish, and don't forget a no-shine top coat—it's your ally in achieving that purrrrfect finish.
Barbiecore Cat Eye Nails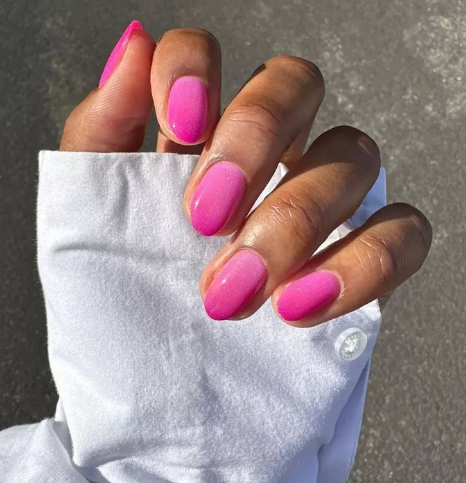 Embrace the ultimate girly trend by melding two shades of pink for a nail look that exudes vibrant energy and all-around fun.
Cloud Cat Eye Nails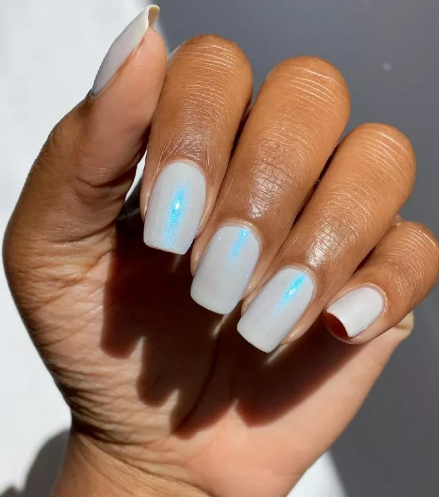 Nail art doesn't have to be intricate; a stroke of blue is all it takes to elevate gray nails with a simple cat-eye design. Reach for Mooncat Head in the Clouds ($14) and let the painting commence.
French Cat Eye Nails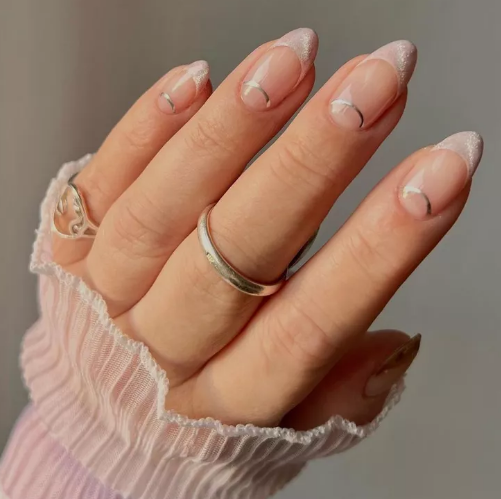 For the minimalist nail art lover, take note of this chic design. A delicate silver half moon at the base paired with cat-eye French tips in a neutral shade achieves a trendy, simple, and elegant result.
Glittery Colored Cat Eye Nails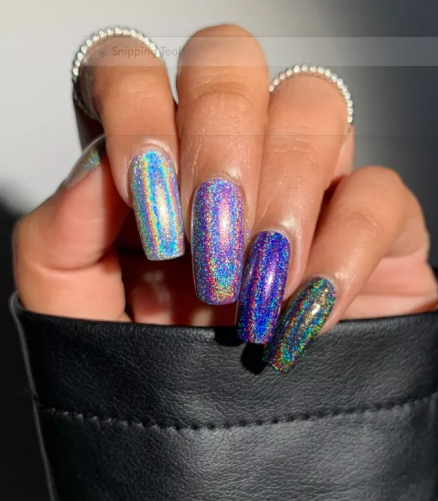 Choosing a color for this trend can be overwhelming, but with 10 fingers, you have the canvas for a multi-hued mani that brings the fun and funk to life.
Emerald Green Cat Eye Nails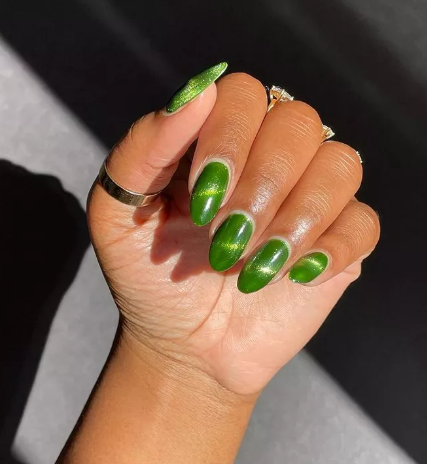 Experience the allure of vibrant, deep emerald green reflecting light—the stuff cat-eye nail dreams are made of. Try Cirque Colors Canabliss ($14) on oval-shaped nails or your preferred nail shape.
Unicorn Cat Eye Nails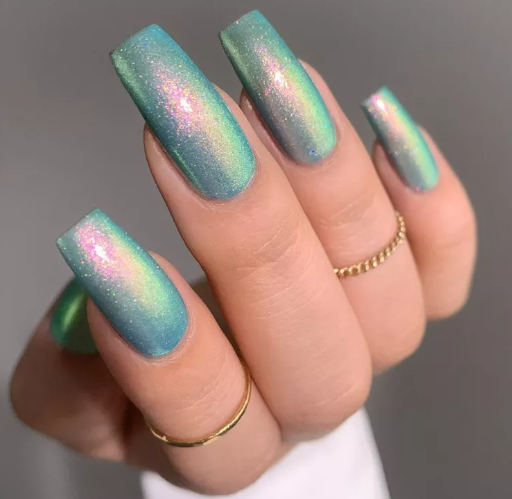 Seeking a manicure to complement your unicorn makeup? Look no further than these sparkly iridescent cat-eye nails—fun, flirty, and, above all, magical.
Two-Toned Cat Eye Nails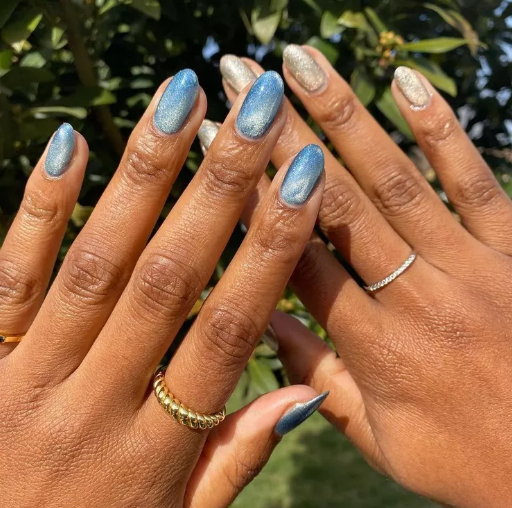 Can't decide between two shades? Embrace both! Witness the delightful interplay of complementary colors, harmonizing in tone and finish for a truly eye-catching ensemble.
Conclusion
So, you must be already in love with the cat eye nails trend, no? Well, try one of these on yourself or visit your manicurist asap to get one of these looks and flaunt the trend like no one else.
UP NEXT: 12 Pretty Pink French Tip Nails To Flaunt This Season