Marsai Martin, the unstoppable force, has been conquering milestones since her breakout at the tender age of ten on Black-ish. Fast forward to 13, and she claimed the title of the youngest executive producer ever with the comedy "Little." Now, at 19, Martin continues her trailblazing journey, taking on the roles of Clinique's first Partner Producer and Brand Ambassador.
For Martin, the partnership with Clinique aligns seamlessly with her belief in beauty radiating from within. She applauds the dermatologist-approved stamp on all their products, making her endorsement genuine and effortless. In her groundbreaking role as Clinique's inaugural Partner Producer, Martin intertwines her entrepreneurial and creative sides. She's set to breathe life into Clinique's creative vision through original content and campaigns, eagerly anticipating the world's reception in the coming months.
Beyond the professional front, Martin shares her personal skincare journey, expressing enthusiasm about the transformative effects of Clinique's cleansing balm. Now, Let's get to know how she introduced herself with the cleansing balm she swears by and why she praises a lot and what the balm actually did to her skin.
About Marsai Martin Skincare
Ahead, you will get to know everything about her skincare routine and the $38 balm she swears by: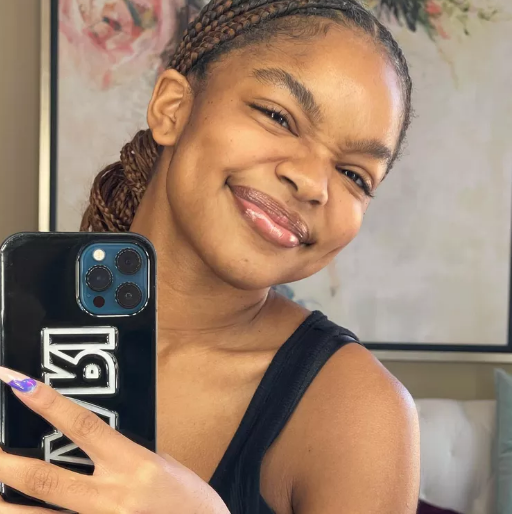 Maintaining my skin has always been a thoughtful process, especially with my lifelong companion, eczema. I've stuck to a routine, armed with various products to keep it in check. Oatmeal formulas were my go-to, providing much-needed balance to the persistent eczema.
While I know it's a constant presence, being genetically predisposed, I've learned not to switch up my products too much. When I commit to a product, I stick with it till the end, and then it's a quick restock. For my daytime routine, the Moisture Surge with SPF ($43) takes the lead. Paired with a toner, serum, moisturizer, and cleanser—the essential first step—I ensure my skin is prepped for the day.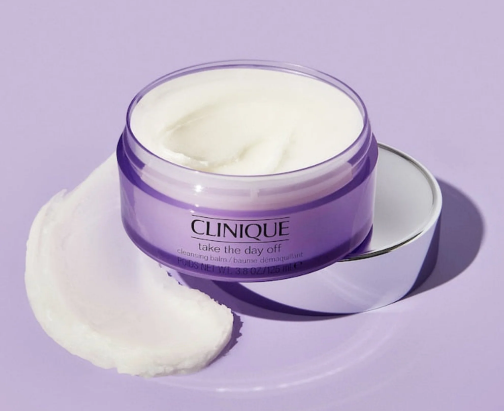 Clinique Take The Day Off Cleansing Balm ($38)
The Take The Day Off Cleansing Balm ($38) becomes my nighttime hero. Its magic kicks off my routine, followed by the reverse order of cleanser, toner, and a night serum before bedtime. Taking the day off, both from the day's activities and makeup, is a non-negotiable for me. I've adopted a no-street-clothes-on-the-bed policy and extend the same courtesy to my face—no sleeping with makeup on, ever. Even in my sleepiest moments, I find time to cleanse.
Final Words
So, that's it I guess, this is everything Marsai Martin ever did to her skin, and the game-changing $38 balm is everything she could ask for a clearer, smoother skin.