Due to nail hygiene, many people love to keep short nails. Long acrylic nails, nail art, and short nails are currently quite fashionable. You can experiment with a variety of shapes and design concepts to achieve low-maintenance yet stylish elegant nails. Elegant, refined short nails can be styled in a variety of ways. Elegant short-nail patterns are used.
They provide style to your nails. We have been experiencing a worldwide pandemic for the past few years, which has prompted everyone to keep their nails short and cut.
Cutting our nails short at the time seemed like the appropriate thing to do because it is undeniable that longer nails can hold more dirt and bacteria than shorter nails.
Manicures done at home become customary. We adore neutral nails, but the matte coating makes the style look ultra-sophisticated. Try adding a single piece of whimsical nail art if you find this look to be too plain.
Beautiful And Classy Short Nail Designs For Chic Style
Following is a list of Classy short nail designs:
Short Nude Nails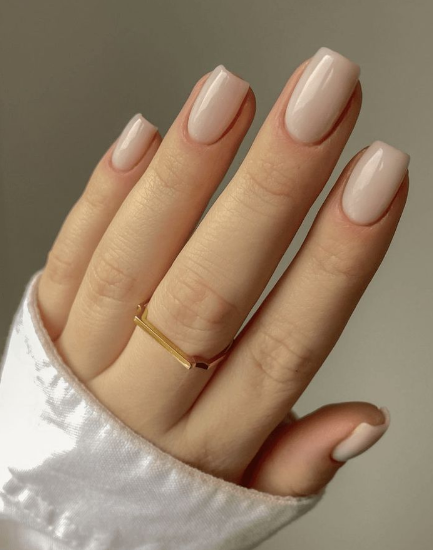 Nude nails say volumes, especially for short nails with their subtle elegance in a world of vivid colors. Nude nails are like a blank canvas that invites unlimited possibilities while highlighting your inherent beauty. The timeless beauty of bare short nails makes them the perfect complement to any look or event.
Simpleton is elevated to an art form with smaller nails, exhibiting the elegance of discretion. A basic appeal that never goes out of style, bare nails are the height of elegance. Nude nails make a big statement while whispering refinement. They exude a sense of serene assurance.
Short Heart Nail Design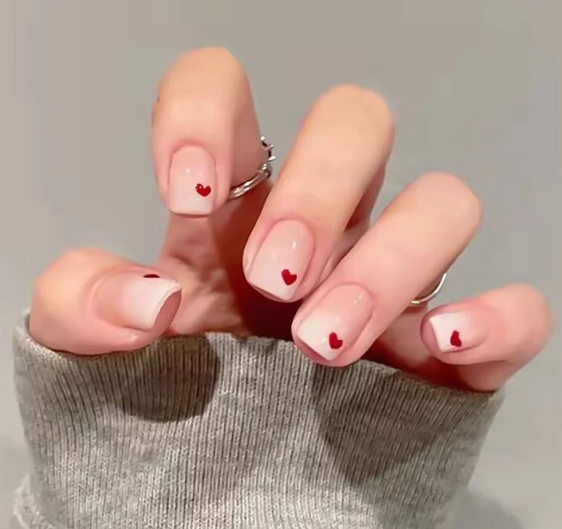 Who wants nails that are boring and plain? I have the cutest and most stylish pattern for your short nails. First, paint your nails with a clear base polish or nail color. Then, in the corners of each manicure, use different colors of nail paint to draw cute little hearts. Give each heart you drew a black edge with nail polish and a matte top coat to finish.
Cute Short Smiley Nails
Here is a short nail design that is simple, beautiful, and won't break the bank. You can make a variety of happy faces with different attitudes on your nails. You start by choosing a bright color and then adding a dark shade of nail polish. Using a small brush, draw whatever happy smiles you like best and put them on your nails. So, that's it! Nails with a happy face to start the day!
Short Off-White Color Nails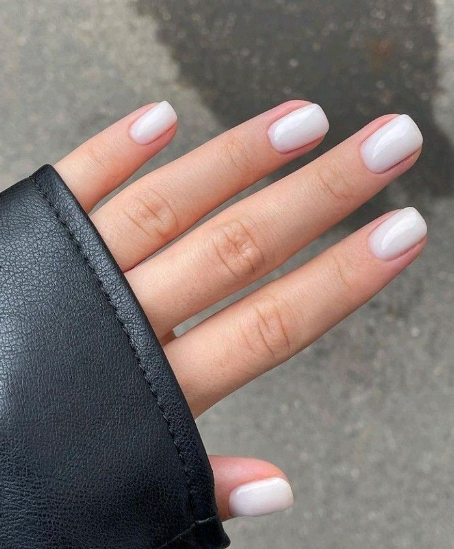 If you want your nails to appear a little bit softer, use a nail polish color that is off-white. This shade has a very faint hint of either beige or yellow in it, which gives your one-of-a-kind, classy short nail designs the appearance of being warmer and more natural.
This classic shade of white nail polish looks great with any outfit and goes with any environment. It is a simple and vibrant shade that provides a new look for your elegant and classy short nail designs.
Short Marble nails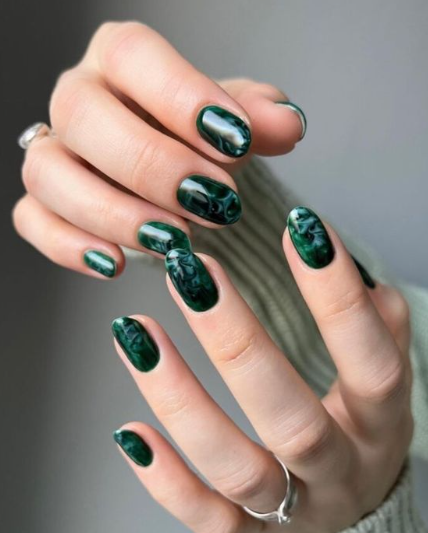 You can make your nails look strong and unique with a marble nail pattern. Over the years, both Hollywood and Bollywood have become fonder of marble manicures. These are still popular and look great no matter what time of year it is.
Because they are simple and mostly made of neutral colors, they will make your nails look sleek and on-trend. You can choose a marble nail pattern for all of your nails or just a few of them for a more subtle look.
Short White Flower Nails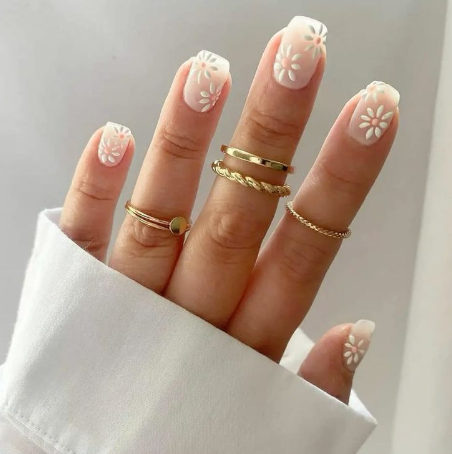 Flower nail art is a beautiful short nail design that you can try for weddings, whether it's your wedding or you're a bridesmaid in someone else's.
You only need to paint your nails with neutral colors and add designs of white flowers on top of those neutral colors. Pearls are a beautiful accent that can be worked into the flower's design to make it sparkle. It sounds so nice, doesn't it?
Short Glitter Nails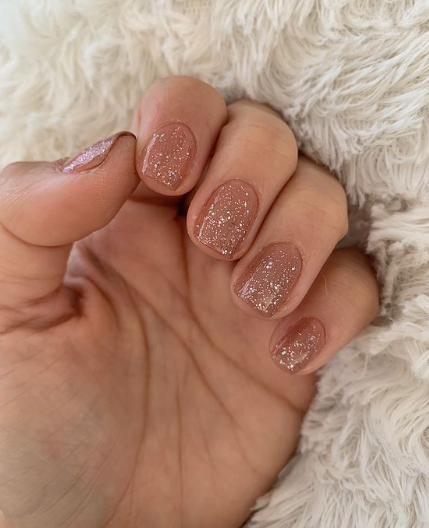 Do you appreciate it when your nails are sparkly? You may also add glitter to your nails in addition to accent nails by selecting white or natural nails and putting glitter on the ends of the nails.
You also have the option of selecting full glitter for your accent nails. This will definitely give your nails a sparkly appearance while also giving you an air of sophistication. You might alternatively use nails that attach with a press-on method.
Conclusion
When it comes to presenting beautiful and gorgeous designs, I must say short nails are always attractive as compared to long nails. The aforementioned are only a few of the many other chic short nail styles that you can experiment with during this season. Pick the option that best suits both your tastes and preferences.
ALSO READ: 8 Vibrant Yellow Nail Designs To Brighten Up Your Manicure