When you get yourself Bob, the hottest hair trend of the year but on a surprising occasion you want to add a few lengths of your hair to flaunt them with wedding dresses, what comes to your mind? Hair extensions! Well, the first thought that comes to your mind after that is "how much do hair extensions cost?" and "are they even affordable enough to buy right now?" and something like "are they even worth investing in?" Well, stop! As here is a quick yet detailed guide for you to know everything you should know about hair extensions.
How Much Do Hair Extensions Cost?
The cost of hair extensions depends on various factors, only after considering those factors we can find out how much do hair extensions cost for us. What you need to consider is what type of hair you want as there are two major types of hair in extensions and that are synthetic and human hair. They both cost differently than one other, so after this factor you need to think about the quality you are looking for, if you want a very high quality hair extension then the cost must be expensive and if you want to opt for a local option then you won't be paying much.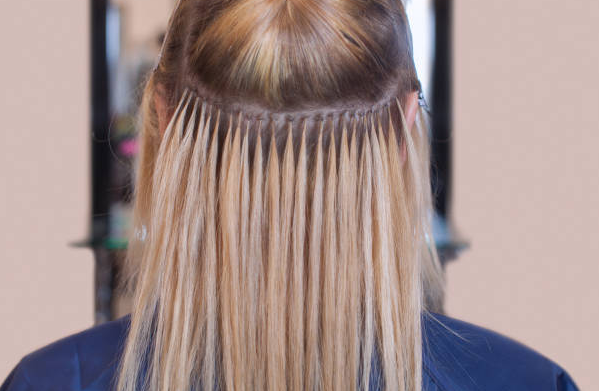 What else we look out for when buying hair extensions is what length we want. If you have a shoulder length and you want a longer one then it will cost you more than a shorter hair extension, and it will also depend on the amount of hair in that hair extension. Other than this is what color you want, there are now many colors available in the market but how they achieve that color affects the cost. If you want a color that's a natural hair extension color that you are buying then it will not cost you extra but if you want a preferred color then they will charge extra for that specific dye.
Now that we are done with before buying factors, we need to focus on the application method of hair extensions. If you are pro enough to apply and fix your hair extensions yourself than my dears, you can save a lot of bucks for sure. But, if you are going to pay a visit to a salon for the application process then you will be losing a lot of dollars from your pocket. Lastly, How will you maintain hair extensions? It's the most important factor that so many people overlook and in result the hair extension won't last and get damaged and lifeless. Caring for hair extensions for me is the same as caring for my own hair. It's a myth if they say do not wash hair extensions, no! You should take care of your hair extensions by washing them when you feel like it, I would recommend to focus on the softness of the hair and also the bounce of hair to figure out if they need a wash or not. No need to wash after every use, just try to use dry shampoo at least after 3 to 4 times use.
What Type Of Hair Extension Should I Get?
There are many types of hair extensions out there in the market but choosing an extension for yourself needs to consider what that extension actually offers and if they really offer what you are looking for. So, here are some important points before choosing hair extension type for yourself: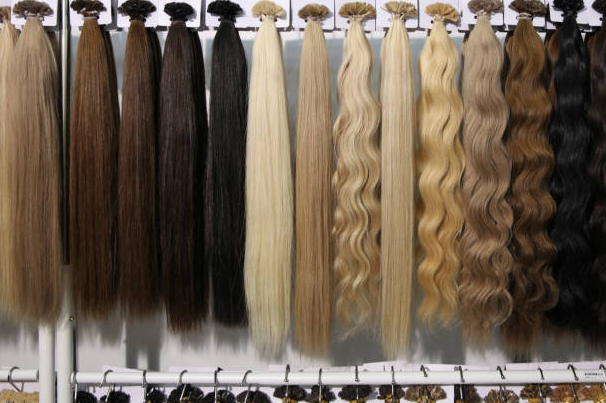 Clip-in Hair Extensions
Clip-in hair extensions are the most used extensions among other types and take an hour to put on. If you care for them they last at least for one week but they aren't too long lasting but you can gently wash them after a week to maintain them. These costs around $100 to $200.
Sew-in/Weave Hair Extensions
These hair extensions are quite time-consuming as they take several hours for installment and still be uncomfortable if not done right. They last a month, which is only a win-win for me, and cost from $80 to $600.
Tape-in Hair Extensions
The installation time of these hair extensions are half an hour to an hour, these last for about six to eight weeks which is great and the cost varies from $200 to $400.
Beaded Rows Hair Extensions
These are time-consuming as they are in forms of rows which takes a lot of time to apply around two to five hours. These can stay on your hair for 10 weeks (yes). And if you need to remove and reapply this can last for months, maybe seven to ten at least. The cost of these depends on which hair type is used but mostly they cost around $500 to $800.
Halo Hair Extensions
These hair extensions are difficult to apply at home alone, you need to visit a salon for that to fix the extension and then you can perfect it at home. These last long if you care for them and last for at least an year or more. They cost from $200 to $500.
Microlink Hair Extensions
Same as Halo but for these extensions you cannot even do a touch up at home, only salon experts can fix and apply this extension properly as it can take four to six hours. They last about three to five months depending on the care, maintenance, and hair growth. They cost between $800 to $1200.
Conclusion
When it comes to hair extensions, the cost and type can vary greatly depending on your specific needs and budget. By considering your desired length and style, as well as the quality and type of extensions, you can make an informed decision and achieve the look you desire.
UP NEXT: How To Remove Splat Hair Dye From Skin Quickly & Safely?