Out of the blue, I've spotted a resurgence of a skirt trend that might catch you off guard—it's more of a classic comeback than a fleeting trend. Plaid skirts, in particular, are making waves among the fashion-forward crowd, a style surge that originated on Instagram and has now permeated both high-end and budget-friendly retailers.
I can sense the skepticism—yes, plaid skirts carry a hint of preppy, school-uniform vibes, but their versatility might just surprise you. Allow me to make my case with the selection of plaid skirts for women below. Some lean into the school-uniform aesthetic, with pleats and a navy-and-red check print. Fashion enthusiasts are taking this motif and running with it, pairing the skirts with oversized button-down shirts, chunky knits, and tall denim boots. For a more contemporary twist, there's a crop of pastel versions with a '90s flair making their mark.
Best Plaid Skirts For Women
Below, check out some amazing plaid skirts for women and shop cool skirts from a range of brands.
Pleated Plaid Mini Skirt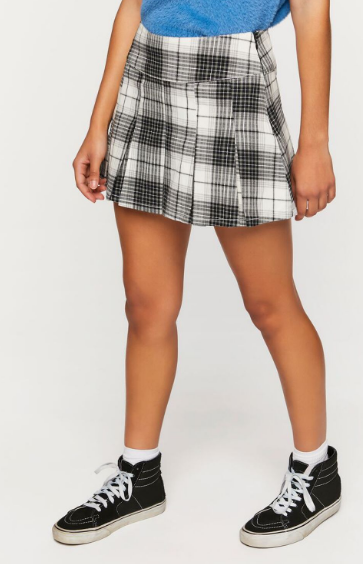 Mini skirts are already so cute, and the plaid design and pleats are making them even more desirable. Just look at this one, it has perfectly defined pleats that are cute enough to slay at a brunch while the polished plaid and mini length of the skirt makes it a polished choice for school. These mini skirts go well with body hugging tops, tanks, bodysuits, cropped sweaters, and cute boots can complete any kind of outfit for this one.
Plaid Pencil Skirt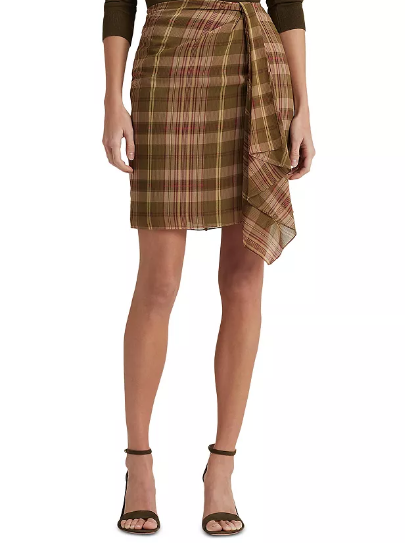 Pencil skirts make our body type look so flattering, and these ruffle twists at the front are just going to grab more attention for sure. These types of skirts look great with long sleeve tees, turtlenecks, and even lightweight sweaters, so you can easily create a lot of outfits by mixing and matching these.
Jersey Skirt With Side Slit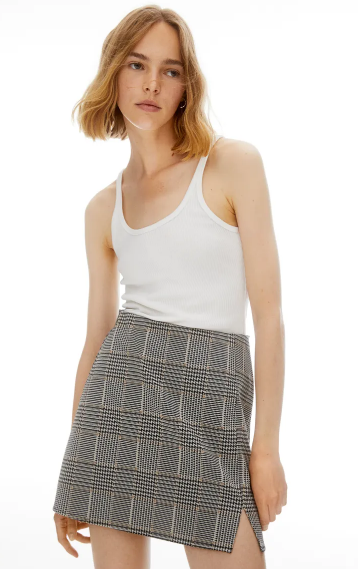 Jersey, plaids, slits, and fitted silhouettes, Ahh such a versatile and gorgeous piece of skirt. A slight slit at the front is a perfect detail this elegant skirt needed, while the perfect fit of the skirt makes us feel the most feminine. Can easily be paired with anything in your wardrobe, just keep mixing and matching to find something unique.
Side Slit Plaid Maxi Skirt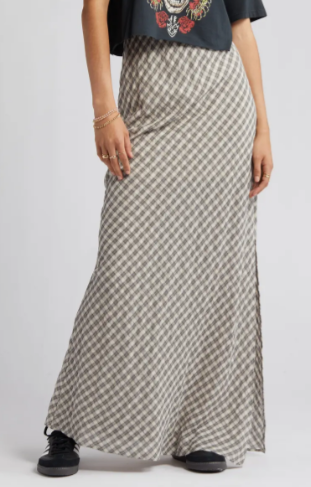 Maxi skirts are so on-trend right now, there are various designs, styles, patterns, colors out there that are worthy of our attention and this one is no exception. These are perfect when you want something that can give you an effortlessly trendy look just by adding very few items. Like you can slay this maxi skirt with a graphic tee, an oversized sweater, or even a tank top and a jacket.
Skater Plaid Mini Skirt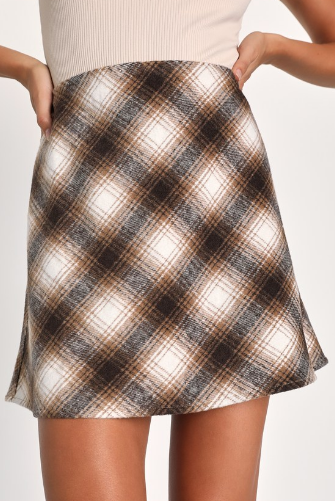 If you wanna grab all the attention towards you as you step out, choose no other than this. It has the perfect shade, perfect plaid pattern, and the perfect skater skirt that looks lovely on every body type and personality. These are really easy to style and versatile enough to wear to any kind of occasion.
Flannel Plaid Midi Skirt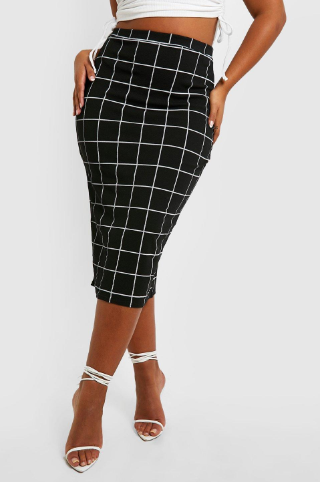 The most classic plaid design that resembles flannel, both are equally timeless and classic. These look great when styled for party occasions, fancy hangouts, wine dates or even on cute brunch dates. These look great with ankle length footwear, cropped tops, and minimal accessories.
Conclusion
Okay so, these gorgeous and stylish plaid skirts for women are a great option and while they are from some of the most famous brands so you don't have to worry about the quality. All of these plaid skirts for women are truly a must-have for a fashionista to rock on different occasions.