The 2000s were all about the celebrity fragrance craze, but as time went on, people started shifting their allegiance from celebrity scents to higher-end prestige fragrances. Despite this trend, Kim Kardashian-West defied the odds by revolutionizing the industry with her brand, KKW Fragrance, in 2017. What sets Kim Kardashian perfumes apart is that Kim is not just the face; she's the brains behind the scents, from conception to distribution. No licensing deals or traditional marketing approaches—she relies on social media and innovative press kits to showcase her fragrances. They're primarily sold directly to consumers, with select lines available at Ulta.
Being a fragrance enthusiast, my Kim Kardashian Perfumes collection has expanded to 10 products, each a blind purchase. It's a mix of hits and misses, but the thrill of unwrapping the package and discovering the scent is both terrifying and exhilarating. Thanks to KKW, I've delved into the world of fragrance notes, developing a preference for warm oriental gourmand scents with vanilla and sandalwood base notes, complemented by floral middle notes and fruity top notes. Sweet scents win me over, florals are acceptable, and fresh or clean aromas take a back seat.
Great Smelling Kim Kardashian Perfumes
Let me share my thoughts on my top picks from the world of Kim Kardashian Perfumes.
Kim Kardashian Eau de Parfum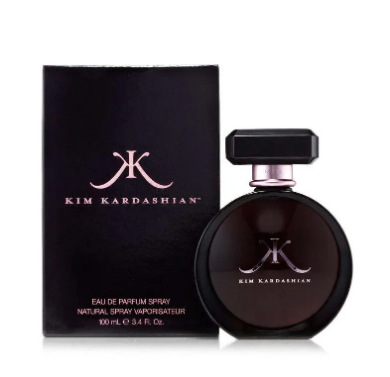 The name itself is enough to make an impression, am I right? Well, this is the sweetest spiciest scent from Kim Kardashian that just sounds and smells perfect for a modern day woman.What give it character is the notes of tonka beans and woods, and the sweetness are coming from florals like jasmine, honeysuckle, orange blossom, orchid. What about the spices? They have just the right pop for the scent.
Pure Honey Eau de Parfum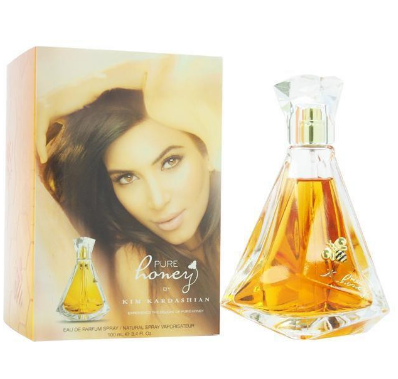 If you are anything like me, I always wear a fragrance no matter where I am and what I am doing. When I came across Kim Kardashian perfumes, this one sounded like "wearing at home". If you ask me about its fragrance family then this is a pure rose-infused floral scent with wild honey comb so, I would personally suggest you to wear this for casual wear or when you are at home to smell amazing.
Fleur Fatale Eau de Parfum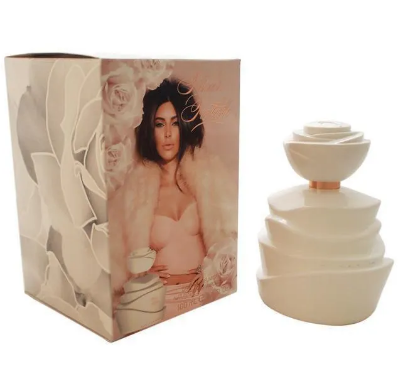 Don't worry if the above ones sound too "flowery" for you, here is a blend of floral and woody scent that is just too good to be true for any perfume lover. The best thing about this is it has all the classic scents, floral, woody, musky notes! And, this fragrance is a blend of bergamot, black currant, and violet, sounds like a classic fragrance that is suitable for every kind of personality and taste.
Glam Eau de Parfum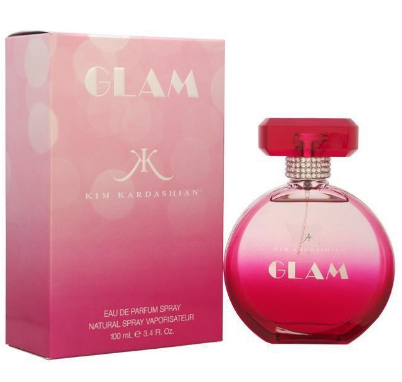 This one's kind of a powdery fragrance but not exactly. It is a mix of floral, powdery, creamy, and a little sensual notes, which sounds great, right? The fragrance has floral blends of rose absolute orpur, egyptian tuberose, star jasmine, orris butter and what else a classic floral note sounds like? For the fruity touch this fragrance has a pink watermelon, juicy berries, and sparkling citrus. While, the spices and sensual scent is coming from creamy sandalwood and musk.
True Reflection Eau de Parfum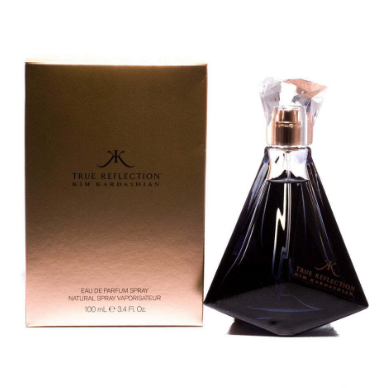 This is a true reflection of a spicy and sparkly scent that no one can help but want in their perfume collection. This scent has a fruity notes of succulent peach, citrusy bergamot, coconut noir, and plum while for the florals it has night blooming gardenia, rich patchouli, decadent chocolate orchid and lastly, it has a sensual and spicy notes of warm woods and musk. And, all these notes combining together makes such a gorgeous smelling perfume.
Conclusion
So, now that I have revealed the most gorgeous smelling Kim Kardashian Perfumes to you, have you already decided THAT ONE for you? Or do you want all of them? Well, If you are craving every single one of these then my dear you are my other half, as I also couldn't resist when I got to know the great smelling notes and reviews of these.
UP NEXT: Top Ariana Grande Fragrances That Will Leave You Smelling Great