Even a single Lulus jewelry piece has a huge power to quickly upgrade your boring outfits into trendy and eye-catching ones. Without a doubt, every woman must own a few essential jewelry pieces in their wardrobes so that they don't have to put a lot of effort to look polished and put together. Few pieces are always our go-to just like a minimal necklace that we always wear, and those studs that we never stop wearing.
And, yes Lulus jewelry pieces have those must-haves too and the other trendy ones that just came into trend. From the cutest and minimal studs to cute rings, and from classic hoop earrings to statement necklaces, Lulus has every single trendy and timeless jewelry piece that you will wear forever.
Timeless Lulus Jewelry Pieces You Need
Stop searching as now I have revealed the classiest and timeless Lulus jewelry pieces that are truly a must-have in your jewelry collection.
Pearl Studs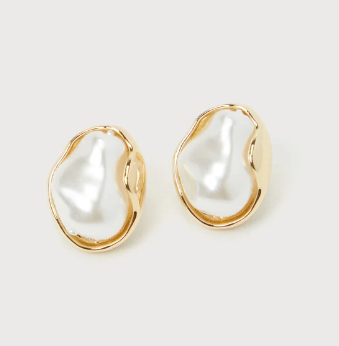 Did someone say studs and pearls? That too together? Well, how can anyone say no to this classic combo? We all own a bunch of studs with different styles and colors for sure. Even most people prefer studs over big and bold earrings. These look perfect with every type of outfit whether you want to go for a casual look or a dressier one.
Layered Necklace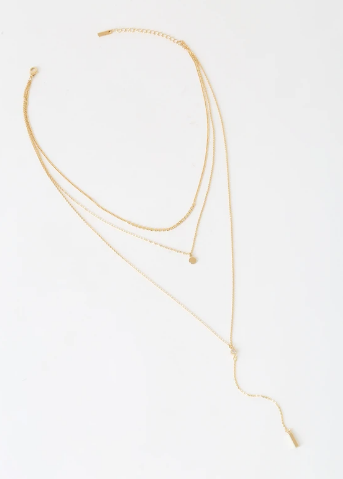 Layered necklaces are the perfect choice for V-necklines and strapless clothes to switch all the attention to the neckline and look the most feminine of all. These layered necklace are too pinteresty that i cannot even explain, the trend came and never left as still you see exactly the same energy and love towards these.
Hoop Earrings
Are you one of those It Girls? Because if you are, you must know the power and polished charm of hoop earrings, whether they are mini, medium, or large ones. Yes, we cannot pick one because we love them all. So, we picked a few of the most iconic from Lulus we love.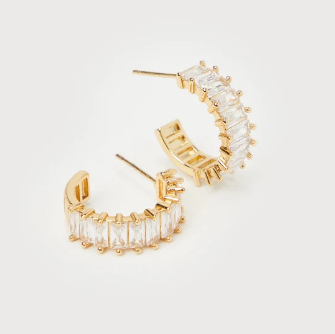 These rhinestone hoop studs look like a charm on every kind of personality, whether you are going for a minimal and relaxed look or you wanna attend the fanciest wedding dinner. Just pair this with your "Quite luxury" pieces to make the most out of these.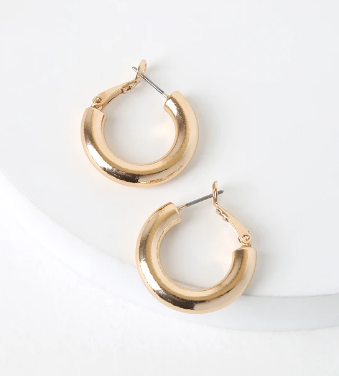 This looks familiar, right? Well, every other model-off-duty and gorgeous celebrity has been spotted wearing these. Most of the celebrities flaunt these for street style, or a quick grab-a-coffee date. So, what I mean is it's so timeless and trendy that we don't see these chunky gold earring trends fading anytime soon.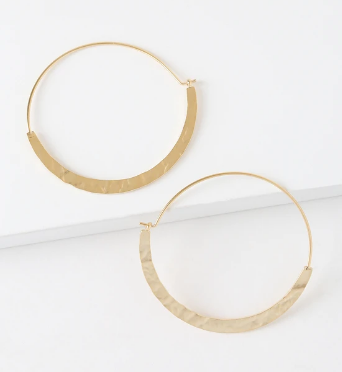 Big ones have their own place in our hearts, without a doubt. These look perfectly amazing with wedding guest dresses or any dress styles even. You can wear these with your date outfits, for brunches, and for fancy dinners even, just mix and match with your looks to get the most out of these.
Knot Bracelet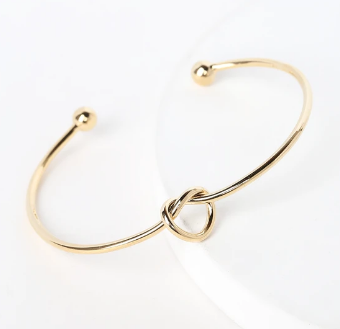 Okay so, we all wear watches in one hand but always wonder about the perfect bracelet that looks just perfect on our hand, well no more! Opt for this cutest and trendiest one and never keep your wrist empty and boring. These are the best things you can invest, a cute design is all a person need to add to get all the attention.
Conclusion
So, do you also think these stunning Lulus jewelry pieces are the perfect finishing touch to any outfit? That is true. With a stunning range of designs, from dainty necklaces to statement earrings, there's something for everyone. These timeless pieces will become treasured additions to your jewelry collection.
UP NEXT: Trendy Lulus Wedding Shoes On Sale