While maybe sometimes we want a pop of color and go big on manicures and get ourselves orange nails or even sage green nails in solid. But, Neutral nail designs are timeless, no seasonal-limits, and achievable with just minimal effort and detailing. Well, neutral nail designs come with endless possibilities so you can wear them however you like them to be. Whether you are like me and loves a minimal design than you can go all neutral by just painting your nails with your favorite nude shade, or if you are into making a bold statement but on a neutral side then you can add a hint of detailing on your neutral nails, like you can add glitters, studs, or even a minimal colorful lines to make something unique and your own.
Neutral Nail Designs To Try
As a true lover of neutral nails and its minimal charm I have picked out some of the most appealing neutral nail designs that suit every skin tone and personality.
Barely-There Tips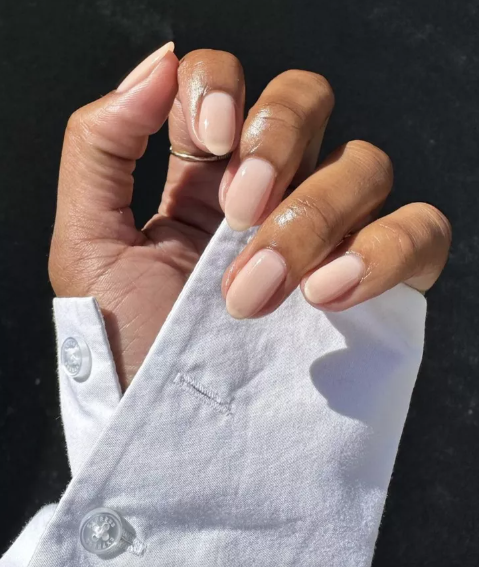 Just barely-there nude nails, these low-defined french tips are as appealing as minimal neutral nails would be. These nails are really easy to recreate by applying a sheer nail polish in a nudist shade possible.
Glazed Donut Nails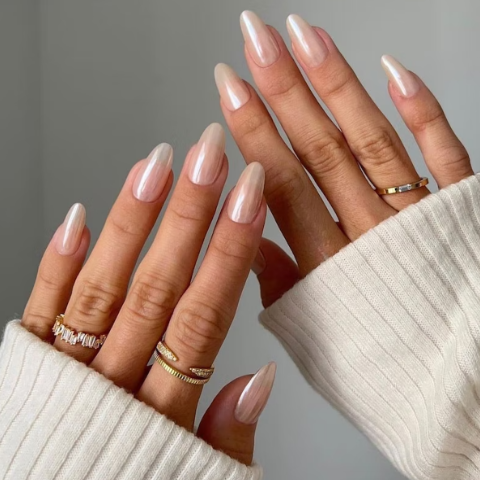 We can't thank Hailey Beiber enough for giving us these elegant nails, a perfect glazed donut manicure we all should at least try once in our life to feel our best selves in this princess like nails. A hint of shine is what makes these neutrals standout in the crowd.
Tiny Hearts On Top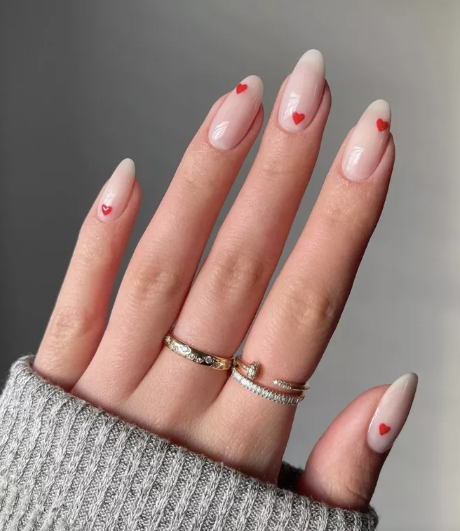 Who doesn't want a hint of something on the most minimal nails to make them unique and not-so-boring. Well, these tiny hearts on each of the nails is just the detailing your neutral nails are calling for.
Matte Neutrals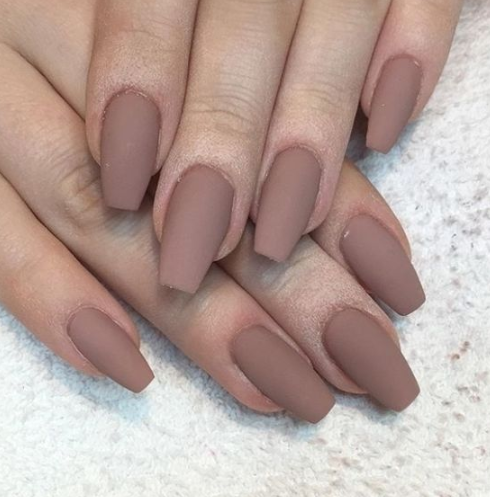 While matte shades look different on every skin tone so I will suggest first try the color and then go for it, but this one is a versatile and timeless one that I guess goes with every skin tone and nail shapes.
Chromatic Neutral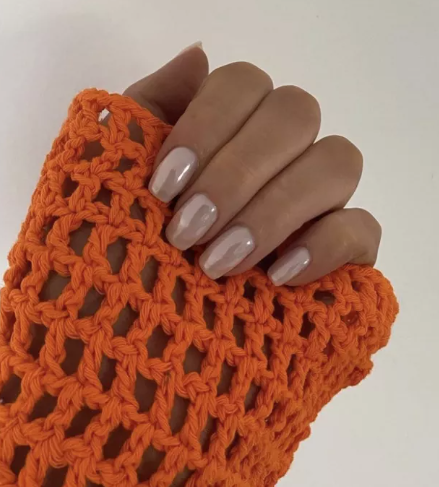 This is truly the creamiest and chromatic neutral i have ever seen, and i cannot wait but visit my manicurist to get this done on myself asap. These chrome nails are anything but boring or outdated and obviously too easy to recreate.
Negative-Space Swirls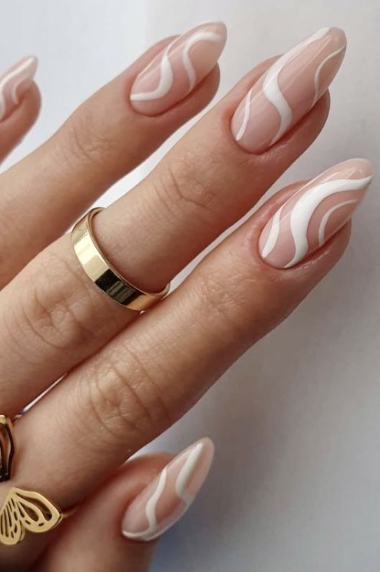 Negative spaces are too in these days and we understand why. The appeal and minimalism of swirls and negative spaces makes them a perfect choice for neutrals and it is actually easy to play around these to create one of our own nail designs.
Soft Gradients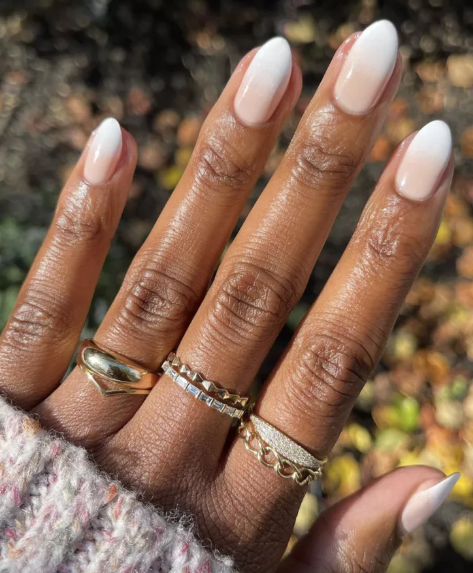 Well just how we loved all the bold and neon gradient nails, we love these soft neutrals with gradient even more this season and beyond. Too easy to copy, just paint half of the nails with a blurry effect neutral shade and the other half with a not-so-dark but darker shade of white to perfectly achieve the look.
Neutral Curves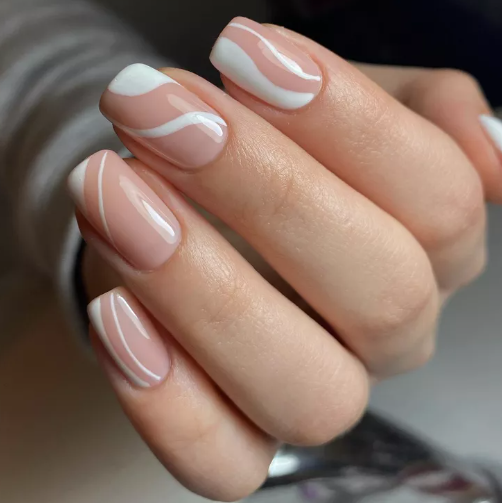 Just like swirls we cannot help but adore these minimal curves. A perfect neutral nail design that is suitable for summer to spring and fall to winters, effortlessly. The appeal of these gorgeous nails is something we love with all our hearts.
Outlined French Tips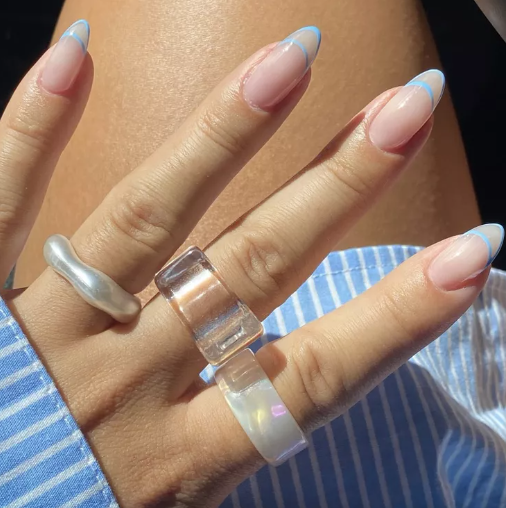 We all have had those filled and even over filled french tips but it's high time we take our nail game to a most minimal side without being boring or dull. This nail design is just a perfect vibe to flaunt your neutral nails in your own unique way ditching the traditional french tips.
Abstract Neutrals
Just like adding a hint of abstract art to already bold nails is old fashion now, we are adding the abstracts to our nude nails to create something unique and gorgeous without a lot of effort.
Fiery Tips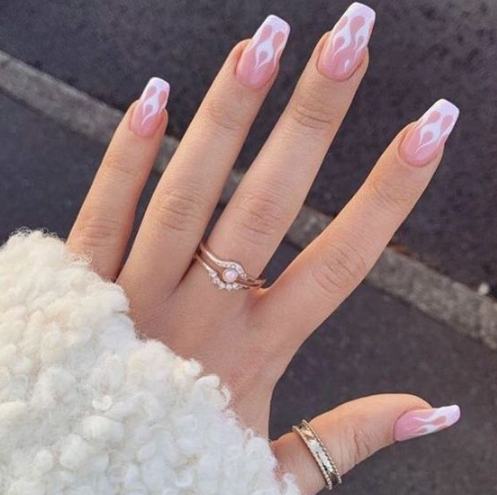 Ditch your classic french tips by giving a twist to it with fiery drips on your neutral nails with white. These nails are unique and stunning for sure and can be flaunted at any occasion and with any outfit of yours.
Conclusion
So, if you thought neutral nails have to be always on the minimal and solid sides then these nail designs have surely changed your mind, right? Well, these neutral nail designs are too easy to copy and rock with any skin tone, any outfit and at occasion. So, play around with your favorite nude shades and make a statement of your own.